World No. 1 Aryna Sabalenka assured that she will do everything possible to take on the responsibilities that accompany being at the top rank. The Belarusian has achieved what many other players can only dream of. Yet she claimed that she desired to do everything possible to retain the top ranking and finish the season in the No. 1 spot.
In a press conference, the 2023 Australian Open champ had vocalized that she would "continue to do important things." Furthermore, the tennis professional even established that she would do all that is possible to remain significant and that she is not going to lose her hunger for success, regardless of how hard it was to reach the top step. "I want to finish this season as the best player in the world and stay in that position as long as possible," she said.
"Every time I achieve a new goal, I set new ones and this one is very exciting. So I want to give my best tennis here in Beijing, " she said. The US Open finalist also acknowledged that she held great responsibilities as World No. 1, where she became a torchbearer for women's tennis. Nevertheless, Sabalenka showed that she is eager to undertake her responsibilities.
While the Belarusian seemed to always reside in the shadow of former World No. 1 Iga Swiatek, the US Open 2023 gave her the perfect opportunity to reach the top. With Swiatek's fourth-round upset against Jelena Ostapenko, Sabalenka automatically brushed past the Pole to claim her spot. Regardless of her defeat in the final match against home hero Coco Gauff, Sabalenka managed to come out of the tournament as the World No. 1.
related: WATCH: Crowd erupts in cheering 'Nole Nole' for Novak Djokovic as the Serb continues to steal limelight at the 2023 Ryder Cup
Aryna Sabalenka set to face Sofia Kenin in the first round of the China Open
With the tennis tour shifting to Asia, Aryna Sabalenka will face Sofia Kenin in the first round of the US Open. This is the first match she will play since her final appearance at the US Open in 2023.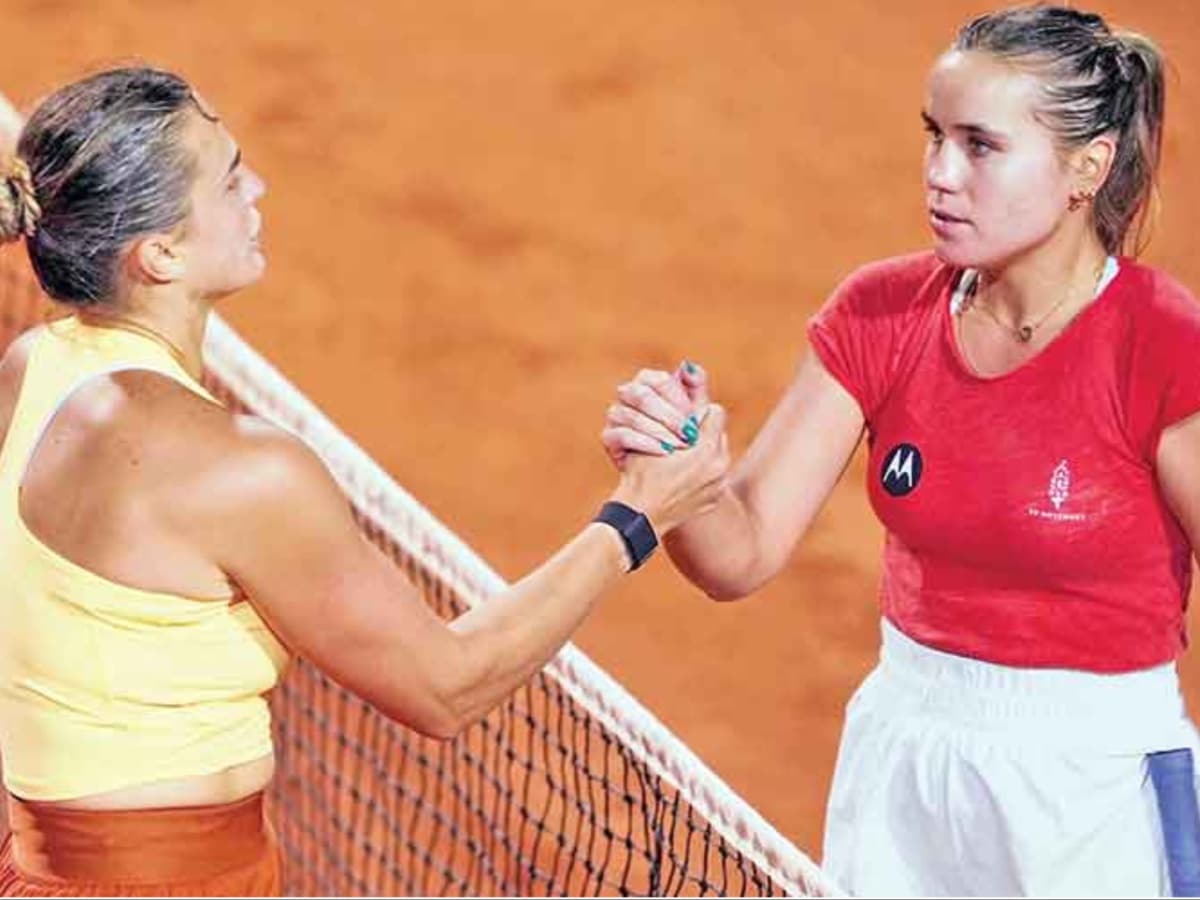 While the World No. 1 has been on quite the streak, the same cannot be said for her opponent, Sofia Kenin. While she made consecutive semi-final appearances at the last two tournaments she competed in, she was knocked out in the second round of the US Open. However, Kenin achieved a career-high ranking of World No. 4 in 2020, the same year she won her first and only Grand Slam in Australia.
Despite Sabalenka holding the advantage in their first-round battle, she needs to play her best tennis if she wants to beat the Russian. With that being said, it seems like both players need to play at their highest level if they want to come out victorious.
Do follow firstSportz Whatsapp channel
In case you missed it: