Ashleigh Barty, the 26-year-old former tennis professional was popular for dominating the women's circuit game after game, year after year. Winning 3 Grand Slam titles throughout the course of her career, she decided to retire from the sport earlier this year which left the fans heartbroken.
In a recent development in her personal life, Barty tied the knot with her longtime partner Garry Kissick in a secluded ceremony, it was already known that Barty was going to get married in a very close affair and have a wedding which would have very limited guests. The couple got married in Queensland.
Also Read: Former US President John F. Kennedy's nephew demands 'unvaccinated' Novak Djokovic be allowed to play the US Open
Ashleigh Barty marries Garry Kissick in a very secluded ceremony in Queensland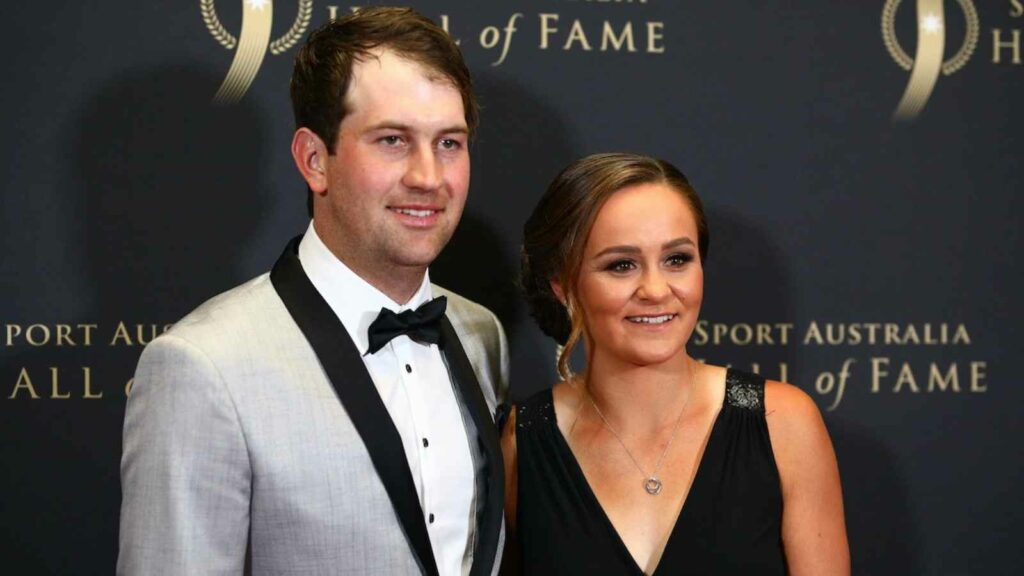 The former Australian Open winner was proposed to by Kissick back in November last year the news of which she shared with her fans through an Instagram post as she announced her engagement with Kissick, in a similar way Barty announced her marriage with her husband through an Instagram post where he was seen walking with Kissick hand-in-hand captioned "Husband & Wife."
As mentioned by Barty earlier, her wedding was indeed low-key as her friends and family who attended the wedding kept the news a secret as well until the Australian decided to share the news with her fans through social media, Courier Mail reported that Pat Rafter, Alicia Molik, and Casey Dellacqua were among the tennis stars who attended the event.
Barty and Kissick met each other at the Brookwater Gold Club back in 2016 for the first time and made their relationship official and known in 2017, despite being known to be very private about her personal life, Barty recently talked about her now husband in an interview with Vogue, she said, "He's extremely patient with me, and when we met he didn't know a lot about tennis, He's kind of been thrown in the very deep end in understanding what the tour is like and how much we're apart … [But] he's the best person to have around in the sense of switching off from tennis and being able to bring the fun and laughter. I certainly wouldn't want to share this journey with anyone else."
Also Read: Former US President John F. Kennedy's nephew demands 'unvaccinated' Novak Djokovic be allowed to play the US Open
Also Read: "I would tremble with fear," Dmitry Tursunov's comments on coaching Emma Raducanu resurface after the Brit hires the Russian
Do follow us on: Google News | Facebook | Instagram | Twitter