With the Grand Slams for the 2022 season over, all eyes are now on the 2023 Australian Open. As always the first Slam of the season, fans are looking forward to the event in Australia that's still more than 3 months away but the tickets are now up for grabs.
While fans rush to get their seats for the Grand Slam, Russian and Belarusian players await their fate on participation. With the French Open and the US Open allowing them as 'neutral athletes', Wimbledon's ban remained unmoved. With all eyes on Melbourne now, the official decision is now out.
"Like every other player, they will have to go through an [visa] application process. The only difference would be that they cannot represent Russia, they cannot represent the flag of Russia, and they can't participate in any activity such as [playing] the anthem of Russia.
"They have to play as independent players under a neutral [country] name. But they will be welcome to the Australian Open in January," said Craig Tiley, CEO of Tennis Australia as confirmed by The Sydney Morning Herald.
Also Read: Tennis Australia caught in the crossfire between Novak Djokovic's principles and federal law as the Serb's participation remains a doubt
While the Australian Open allows Russians, Auckland Open likely to impose a ban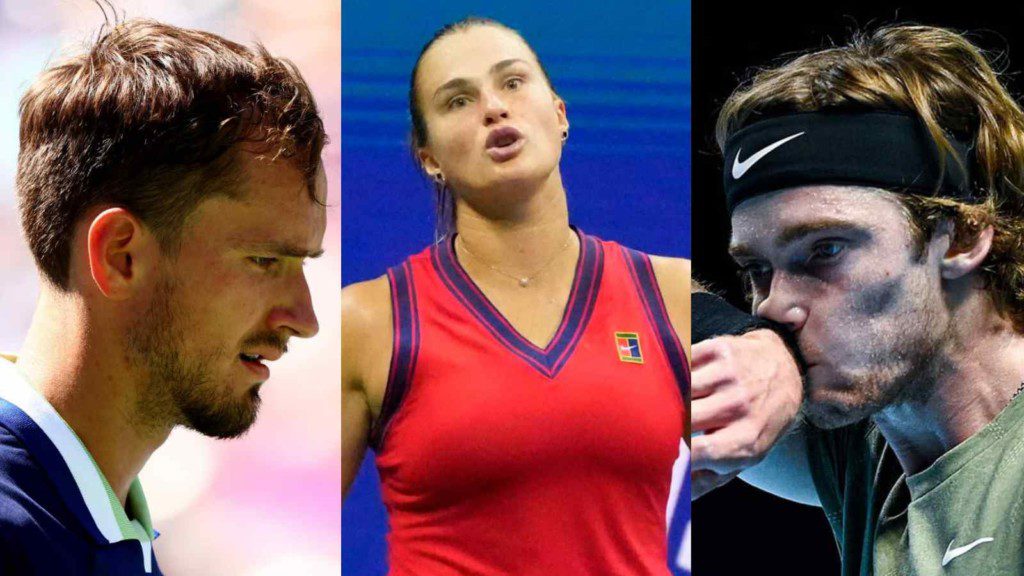 The Australian Open Leg Series is played out entirely in Australia with only the Auckland Open being played in New Zealand. However, for Russians and Belarusians, the tournament could be a no-entry zone after recent reports emerged from Australia's neighbours.
With the ASB Bank as the title sponsor, the tournament has been threatened a possible sponsorship withdrawal if Russian and Belarusian players are allowed to compete. The event is held on both ATP and WTA Tours and the players would have to hope a simultaneous event is scheduled in Australia for their practice.
As far as events in Australia are considered, no such news has been reported so far. However, with restricted actions with regard to their nationality, the players will need to be politically correct and diplomatic throughout their month-long stay in the country as the war in Ukraine continues to wage on.
Also Read: "Cancel culture based on political narrative" – Tennis Twitter slams local media for inciting Novak Djokovic hate as 2023 Australian Open tickets go on sale
Also Read: "Absolutely not" Ivan Ljubicic believes Roger Federer wouldn't have retired then even if he'd won the 2019 Wimbledon final against Novak Djokovic