American tennis sensation Jessica Pegula, known not only for her prowess on the court but also as a prominent figure in the world of sports, has made an unexpected move. Recently, in a sweet gesture, she extended an offer to Aiden Diggs, son of NFL star Trevon Diggs. This move was followed after the young boy engaged in pregame analysis during the Buffalo Bills vs. Washington Commanders. Pegula, who is ranked fourth in the WTA, tweeted, "He's hired!"
The touching incident occurred during a pregame analysis session for the Buffalo Bills vs. Washington Commanders game. The Buffalo Bills won by a score of 37-3. Aiden, the son of Trevon, a cornerback with the Dallas Cowboys in the National Football League, was invited to provide pre-game commentary among a group of commentators. The young enthusiast's contagious excitement and intelligent comments drew the attention of sports fans all over the world.
He's hired 🥹 https://t.co/VSdrar3Yxq

— Jessie Pegula (@JPegula) September 25, 2023
Also read: Rick Macci opens up on what made Serena Williams special at the age of 10 hinting to a successful career
Rumors surround the Diggs and Bills quarterback Josh Allen
In a broader sense, the Buffalo Bills, Pegula's family franchise, are considered strong Super Bowl prospects this season. The Bills have made waves in the NFL with a stacked squad that includes a devastating wide receiver-quarterback tandem in Steffon Diggs, brother of Trevon, and Josh Allen. Recent allegations of a possible schism between Stefon and Allen, on the other hand, have fueled speculation and rumors regarding the state of their relationship.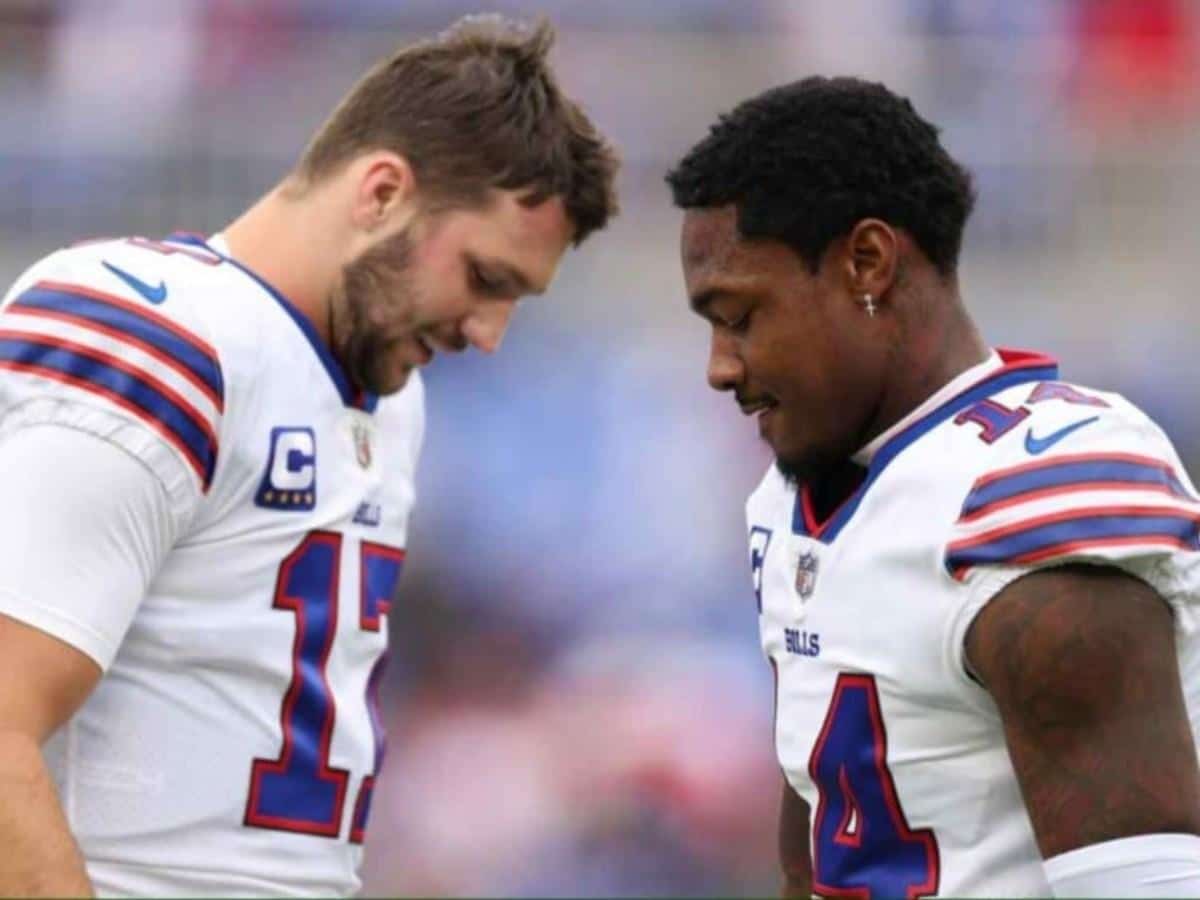 The incident in question occurred during last season's Divisional Round loss to the Cincinnati Bengals when cameras captured Steffon on the sidelines yelling at Allen for not targeting him on a drive. Despite Steffon's assertions that there is no schism and that he is still dedicated to the Bills, speculations persist.
On ESPN's First Take, Stephen A. Smith fanned the rumors by claiming Steffon wanted to leave Buffalo. He responded by taking to social media to clarify that the reports were false and to reaffirm his devotion to his team.
While the NFL is still rife with rumors and speculation, Jessica Pegula's offer to Aiden Diggs is a touching reminder of the positive and inclusive atmosphere that can unite sportsmen from many sports. It will be interesting to observe how this unique relationship between the worlds of tennis and football develops in the following days.
In case you missed it:
Elena Rybakina makes a last-minute withdrawal from the Japan Open citing fitness concerns
Rennae Stubbs voices support for Elena Rybakina criticising WTA for introducing performance byes
Do follow Firstsportz on WhatsApp Channel