Chris Evert recently disagreed with Serena Williams's former coach, Rennae Stubbs, about her opinion on Novak Djokovic's popularity and records. Novak Djokovic recently earned his 24th Grand Slam title by emerging victorious at the US Open.
He defeated World No. 3 Daniil Medvedev to clinch the title and has therefore become the first male player to bag 24 Grand Slam tournament titles. The World No. 1 overtook his contemporaries Rafael Nadal and Roger Federer, who have 22 and 20 titles, respectively.
Stubbs showed her appreciation for the Serbs for breaking records and making history. The Australian applauded the achievements and resilience of the 24-time Grand Slam champion in an episode of the Rennae Stubbs Tennis podcast. However, she also made an assumption about the motivation behind the Serbian star's records. According to her, Djokovic is low in popularity and likability as compared to Federer and Nadal. Therefore, he tries to make up for it with his numbers and records.
She said, "He wants to put the numbers up because he knows he's not gonna be as popular worldwide as Roger and Rafa." However, interestingly, Chris Evert dismisses this notion by saying that regardless of his motivations, the top seed should be admired for surpassing the likes of Nadal and Federer. He is to be respected for creating new records and attaining incredible achievements.
She further added, "To me, it doesn't really matter where his motivation to win comes from, the fact is, he's passing the other two and should be admired for his achievements and his records" 
Keep Exploring: Can Rafael Nadal play at the 2024 Paris Olympics after missing the Davis Cup 2023?
Rafael Nadal comments on Novak Djokovic's achievements
Novak Djokovic broke Rafael Nadal's record for ending his career with the most Grand Slam titles. The Spanish star did not even congratulate the Serb on his monumental victory at the US Open.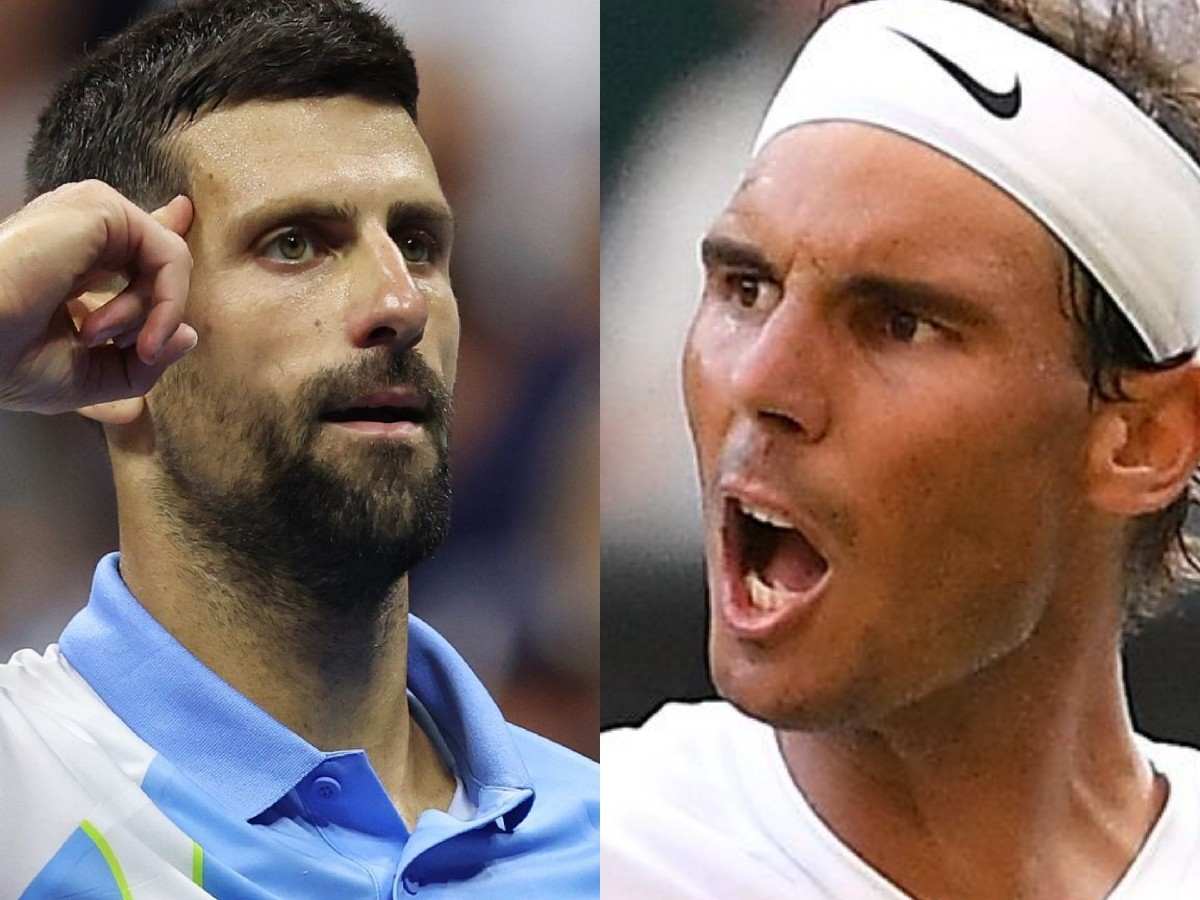 The 36-year-old player has no intention to stop now. He might gather some more titles in the upcoming years. However, plagued by injuries, Nadal has been on an indefinite break since the Australian Open. The former World No. 1 had to miss out on various important matches as he was recovering from his long-standing injuries.
In an interview with Moviestar+, Nadal was questioned about his contemporaries and his achievements. The 37-year-old replied by saying that Djokovic is more intense about the numbers and titles than he is. He added that the Serb wouldn't have been able to live with the frustration of not winning.
He said, "Novak lives it in a more intense way. For him, it would have been a greater frustration not to achieve it. Perhaps that is why he achieved it."
In case you missed it: