The Austrian tennis player, Dominic Thiem, recently spoke about feeling much better and confident beginning of the season in an exclusive interview with Tennis Majors. He is a former US Open champion and had a career-high singles ranking of ATP World No.3 but by July 2022 he was dropped out of the top 300. He made his return in May 2022 after being out for 9 months due to injury. The start of his 2023 was shaky but he is finding his top form once again.
Dominic Thiem, when presented with the question," What has been the biggest thing you have learnt about yourself as you have embarked upon this comeback journey since last year?", Dominic Thiem replied that he has started to believe that hard work perseverance and self-belief will translate into to success. Dominic also spoke about losing a bit of his inner drive after winning the US Open which he had worked so hard for.
He went on to talk about how his injury and falling out of the rankings helped him rekindle his passion and love for tennis. Dominic Thiem added, "I strive to improve every day, never giving up."
When asked what would be his wish from Santa this Christmas, Dominic Thiem said he would wish for the health and well-being of his friends, family, and also himself. He also added that he wished for a healthier planet and sustainability. Finally, he said, "And on top of that, it would be great to come back to the top, but I don't think Santa can help me with that; I'll need to work for it myself."
Dominic Theim, when asked, spoke about his match with Stefanos Tsitsipas at the Madrid Open. He praised Stefanos Tsitsipas for being a good player and said that he was happy that he could once again compete against top players. Dominic Theim admitted to his mistakes during the match and expressed that he is working hard every day to improve.
Also Read: Twitter slams Leylah Fernandez after her first round loss at the Italian open
Dominic Thiem with high praise for Carlos Alcaraz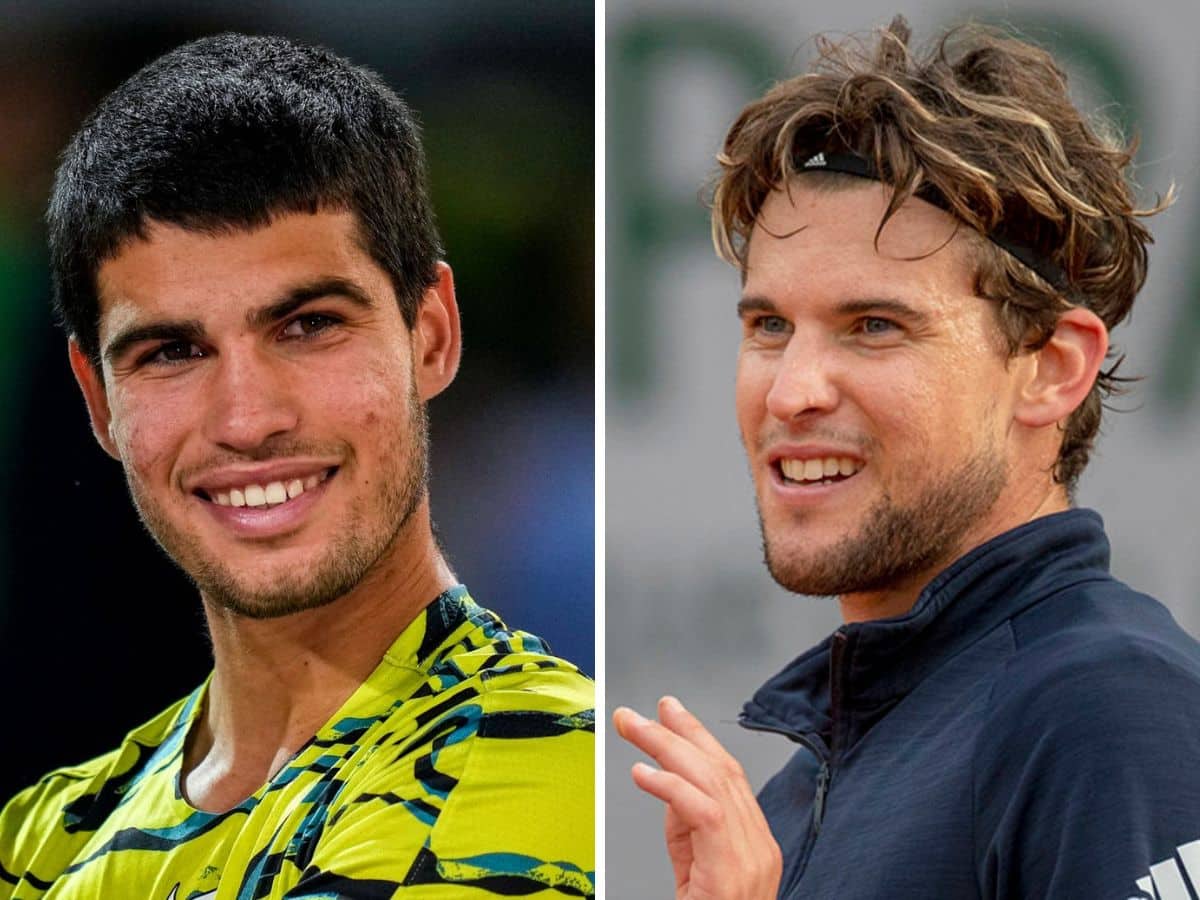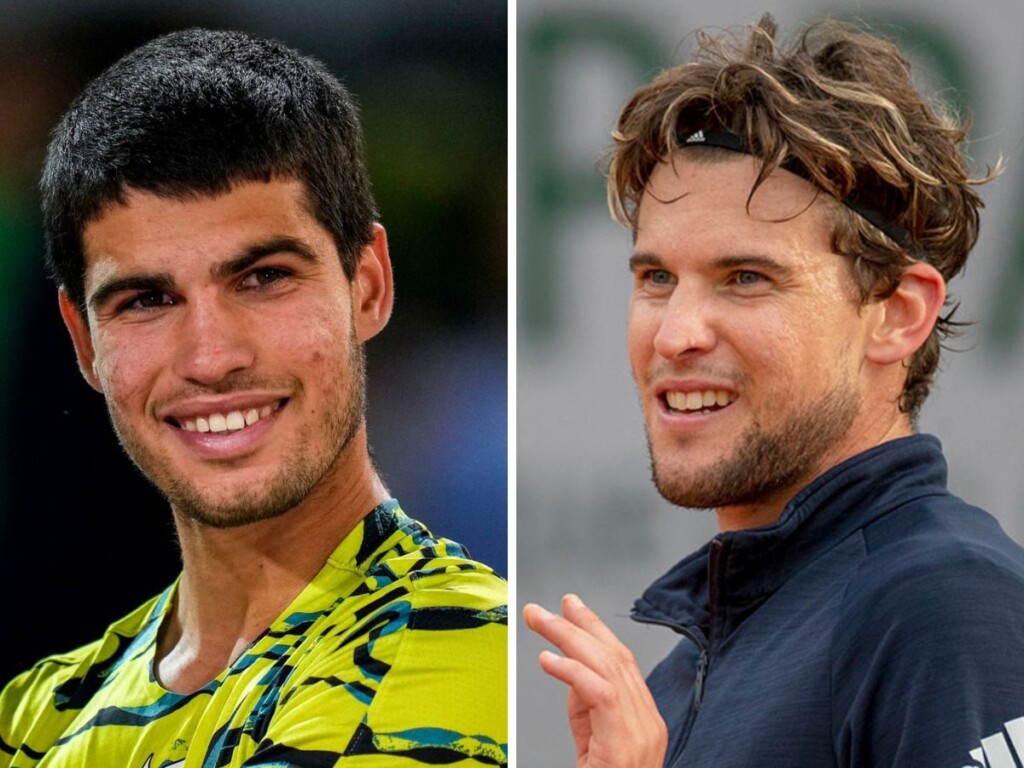 Dominic Thiem in his interview with Tennis Majors was asked what he thought of youngsters Carlos Alcaraz, Jannik Sinner, and Holger Rune. Dominic Thiem praised each one of them for being exceptional players and not just youngsters. He talked about his match against Holger Rune in Monte-Carlo and admitted that Rune was 'incredibly fast'.He also talked about Jannik Sinner being an incredible person.
Dominic Thiem was especially impressed by Carlos Alcaraz."For his age, his skills are exceptional, with great shots, speed, and mental strength "said Dominic Thiem. He expects Carlos Alcaraz to win more Grand Slams and said that Alcaraz is an amazing player. Dominic Thiem also added that Carlos Alcaraz was a nice person.
In case you missed it: