Former World No. 3 Elina Svitolina has expressed surprise with the reaction of Aryna Sabalenka after their quarterfinal clash at the 2023 French Open on Tuesday. She said she didn't regret not shaking the World Number 2's hand but was confused about why Sabalenka waited at the net for her.
Svitolina slammed Sabalenka and stated that she has been clear in her interviews and statements about what she does against Russian and Belarusian players. She maintains that unless Sabalenka didn't use social media, she would have known that Svitolina wouldn't shake her hand. The World Number 192 was insistent that she only did what she said she would do.
Svitolina also believes that Sabalenka's actions "inflamed" the crowd and led to them booing her off the court. "I don't know what she was waiting for at the net, because my statements were clear enough about the handshake. I was expecting boos, it was not a surprise for me. Did she inflame the situation in the stands with this? Unfortunately, I think so," the 28-year-old said.
Sabalenka, for her part, insisted that her action was just instinct and force of habit. The 4-6, 4-6 loss eliminated Svitolina, who is one of the stories of the tournament. The Ukrainian is playing her first Grand Slam in a while, missing the last four Grand Slam tournaments after giving birth to her first child. She bettered higher-ranked and seeded players during her brilliant fortnight in Paris.
Also Read: Aryna Sabalenka left hanging by Elina Svitolina as French Open crowd and fans boo the Ukrainian for poor sportsmanship
Elina Svitolina's journey at the 2023 French Open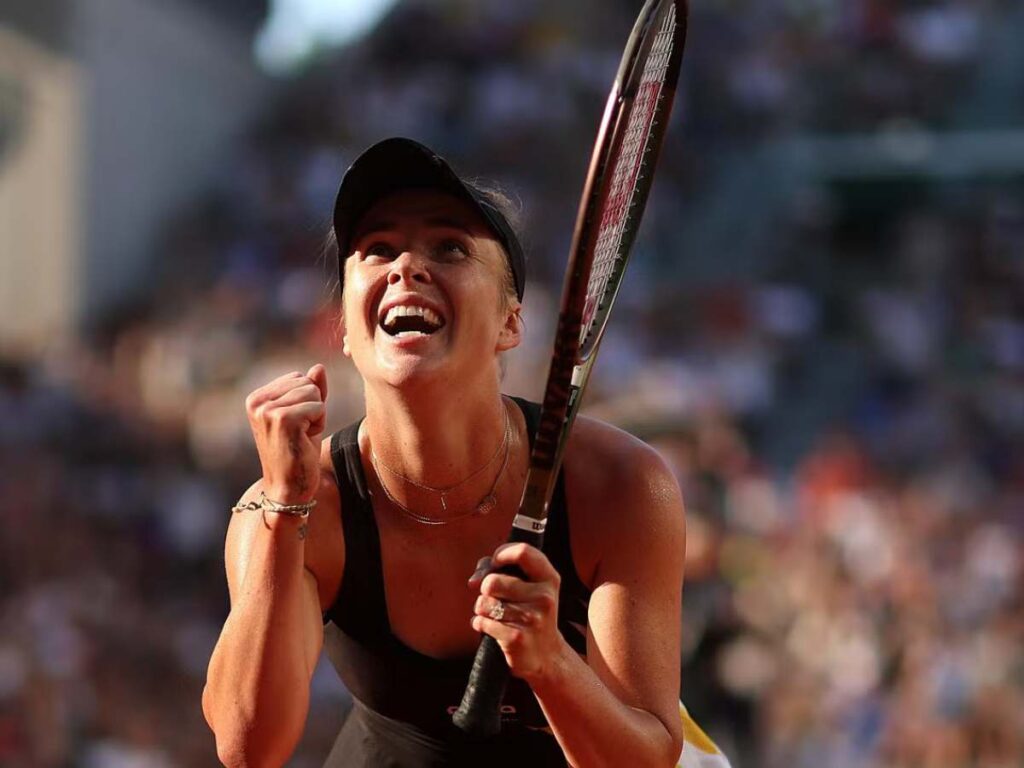 Svitolina has been the comeback story of the year. She had gone on a hiatus in March of 2022 and gave birth to her in October to her child with partner Gael Monfils. During her break, she was widely praised for raising awareness and money supporting her homeland of Ukraine. She returned in April this year and improved with every tournament.
She won the title at Strasbourg to set herself up well for the French Open. She started her campaign with a straight-sets win over 26th seed Martina Trevisan. The ease with which she won caught the eye. The next match was a bigger challenge as Svitolina went down a set to Australian Storm Sanders. She fought back and won that game 2-6, 6-3, 6-1. The next match required the same effort as she prevailed in three sets against Russian player Anna Blinkova.
Her game was against another Russian player Daria Kasatkina. Svitolina battled hard and prevailed 6-4, 7-6(5). There was a thumbs up to Kasatkina after the match instead of a handshake which was spoken about a lot. Svitolina's matched her best French Open result on reaching the quarterfinals. Though she couldn't go further, Svitolina will be one to watch for the next Grand Slams of the year.
Incase you missed it:
Novak Djokovic fans rage on social media after hypocrisy around rules and sympathy following the default controversy at the French Open
Kristina Mladenovic compares hypocrisy on Novak Djokovic's Kosovo statement to the Ukraine war as debates continue