Stefanos Tsitsipas, the 24-year-old Greek professional was once regarded as one of the most exciting talents in the world of tennis, despite still being an exceptional player, Tsitsipas has been going through some sort of a rough patch and he is struggling to regain his old form which made him one of the hottest prospects out there.
Tsitsipas was eliminated in the third round of this year's Wimbledon by finalist Nick Kyrgios over four sets in a thrilling match and competing at the Canadian Open, Tsitsipas faced the first-round elimination to young British sensation Jack Draper at Montreal as the Greek professional still struggles to find his form.
Also Read: "Only a couple of tournaments more," A homesick Nick Kyrgios gets emotional after reaching the quarter-finals in Montreal, reveals hasn't met his parents in over 3 months
Top Journalist calls out Stefanos Tsitsipas' father over his poor form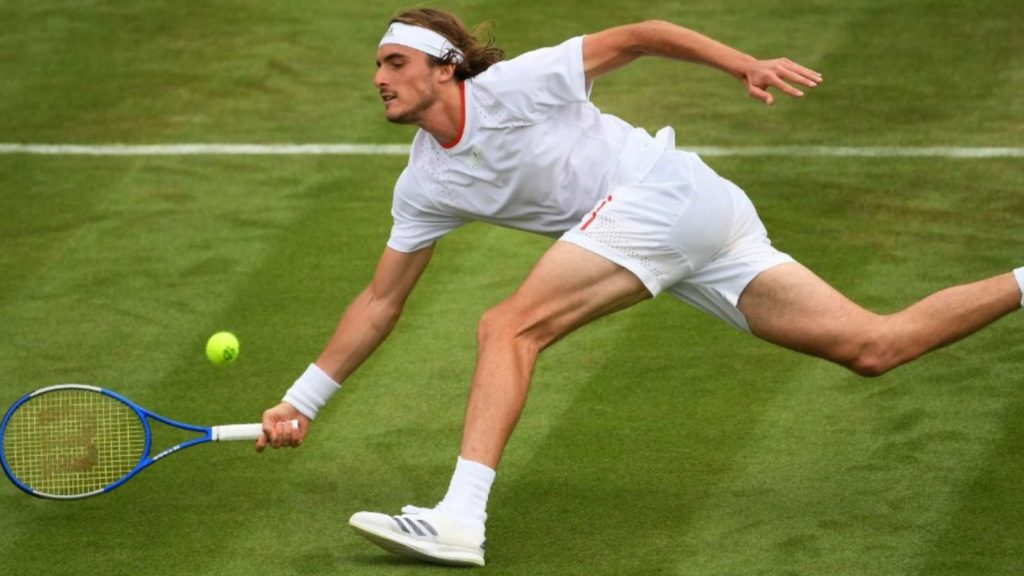 Winning the Mallorca Open last, Stefanos Tsitsipas failed to perform at Wimbledon, and at the Canadian Open against Jack Draper, Tsitsipas has been a topic of interest amongst journalists due to the Greek professional's dip in form. On the french program, Sans Filet on Winamax, journalist Benoît Maylin claimed that Tsitsipas' bad form is due to the influence of his father.
On the program, Maylin said, "Anyway, everyone around Stefanos Tsitsipas, so I'm not going to give his name because he's still on the circuit, but I know that every time we saw each other he said to me: 'Father crazy'. But "crazy", after attention, in what I mean is that dad Tsitsipas also trains the younger sister of Stefanos, his daughter, who is 14–15 years old, and when they both train on the court, he talks to her so badly that he made her cry. And you're like, 'Hey, man, do you realize what you're putting up in your daughter's face here?' And it's the same with Stefanos, he talks to him so much all the time, all the time, that when he has the father next to him talking to him, he's not there." 
"And I think that Stefanos gives this impression of "autism" because of the father who is completely crazy, who constantly gets on his nerves, I don't know what tells him because he speaks to him in Greek, and you have the Stefanos who is there but he does not listen to him," Maylin added further.
Also Read: "I think he's the only one who can compare to Roger Federer, Rafael Nadal, and Novak Djokovic," Andy Roddick makes a shocking claim about Nick Kyrgios
Also Read: "Changing the way we deal with mental health" Serena Williams is excited after striking a deal of $5 million with WonderMind
Do follow us on: Google News | Facebook | Instagram | Twitter