Wimbledon 2022 kicked off with the press conference and players joined in to answer some questions before they begin the action for the title. Rafael Nadal enters the tournament with a chance to make a run for the Calendar Grand Slam and even though he's not the top bet to win the title in London, he has won both the French Open and the Australian Open despite odds being against him, so it would be a folly to count him out even on the grass.
After Nadal played the French Open with anesthetics to ease the pain in his left foot, he had to undergo radiofrequency ablation, a bit more enduring solution to his foot pain, and seems like it has worked well. The first sign of good success was the fact that Nadal was ready to play at Wimbledon and he has looked good in some exhibition tournaments in London, days before his first-round match.
Also Read: "I have no more power to fight" Simona Halep reveals her arduous journey from being desolate to finding the strength to come back in 2022
Rafael Nadal says that he is overall doing very well.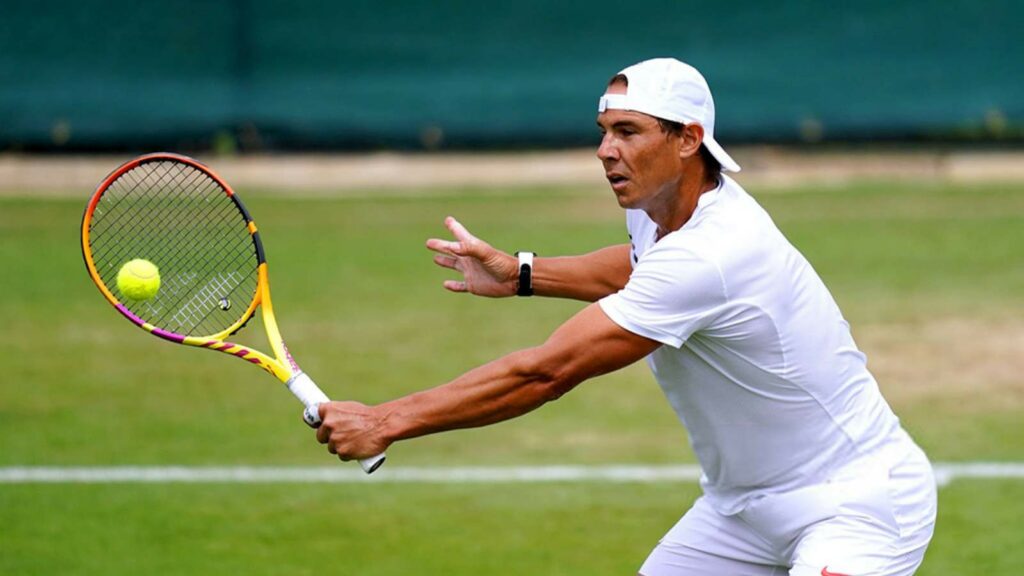 When asked about his physical condition in the official press conference, Nadal replied: "First of all, I can walk normal most of the days, almost every single day. That's for me the main issue. When I wake up, I don't have this pain that I was having for the last year and a half, so quite happy about that."
He continued: "And second thing, practicing. I have been in overall better, honestly, no? Since the last two weeks, I didn't have not one day of these terrible days that I can't move at all. Of course, days better; days a little bit worst." Nadal has a tough draw at Wimbledon, but he would hope to get in the groove as the 22-time Grand Slam champion aims for a 23rd in London.
About his expectations for the tournament, Nadal summed up with, "Here is no history for me. I didn't play. It's a while without playing here. So, no, that's not bothering me. Just trying to keep following my daily work and just put myself in a position that find positive feelings to be competitive from the beginning and then let's see."
Also Read: "He'll find a way to win" Pam Shriver backs Novak Djokovic to lift the Wimbledon title for the fourth time in a row
Also Read: "I was pretty overwhelmed," Iga Swiatek reveals her shyness in talking to Serena Williams during practice at Wimbledon
Follow our page FirstSportz Tennis for the latest updates