21-time Grand Slam champion Novak Djokovic has been one of the most candid players on the Tour and has never hesitated from expressing his feelings irrespective of whether he is in front of the media or he is playing a match. The Serbian has been often credited for being great with the fans and despite being a recipient of a lot of boos and flak from the crowd, Novak rarely gets involved and continues to focus on the task at hand which has led to him being credited for sheer mental toughness.
The Serb has built his image over the years and coming from a position of disadvantage to be placed in the same bracket as with legends of tennis, especially breaking the dominance of Roger Federer and Rafael Nadal, Novak's contribution to tennis can't be denied and it brings along his rowdy encounters earlier in his career when he directly got involved with the crowd to his growth as a player which was seen at the 2022 French Open and 2022 Wimbledon where he completely neglected the booing and focussed on winning the matches.
Also Read: "Only a couple of tournaments more," A homesick Nick Kyrgios gets emotional after reaching the quarter-finals in Montreal, reveals hasn't met his parents in over 3 months
Novak Djokovic later thanked the fan for 'helping' him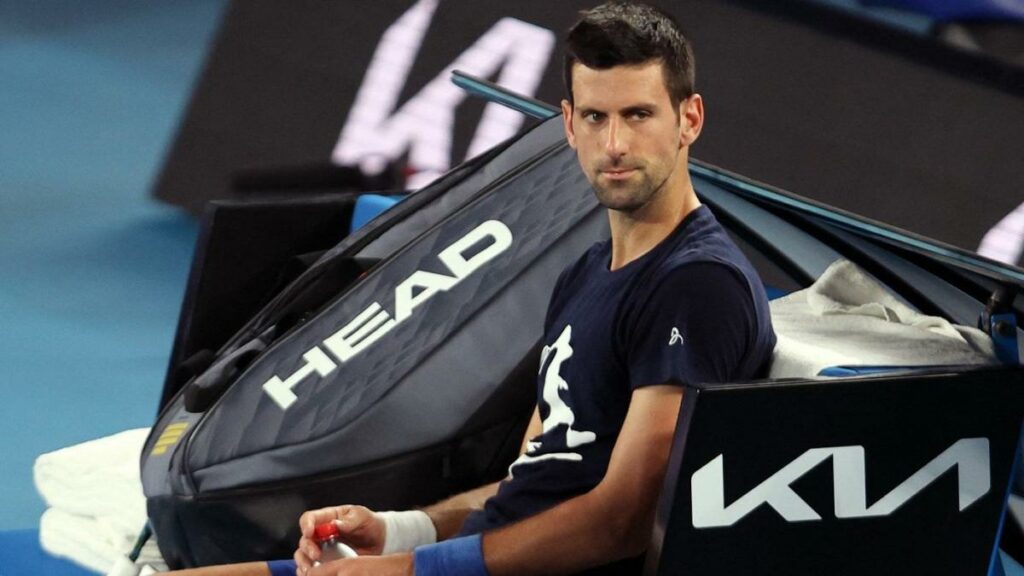 When thousands of fans are against you, a person tends to develop a thick skin and that's exactly what Novak has done over the past few years using the crowd's energy against him and channelling it to become more aggressive and break his opponent's momentum and turn the match on its head. While most of these occasions take place during matches, during the 2019 US Open, one such incident happened during the Serb's training session.
Practising ahead of his 4th round match against one of his arch-rivals Stan Wawrinka having earlier defeated Denis Kudla in the third round. With the clash against Wawrinka, very important once, Novak was grinding it hard during the session when a particular fan got on the nerves of Djokovic and saw the Serb hold off his practice for a moment and returned to have a sip of his energy drink and was seen involved in an altercation with the said fan.
From the video footage that emerged later, Djokovic could be heard saying, "I'll come find you," and it did not definitely look like a pleasantry exchange between the two people involved. Novak however clarified in the press conference saying, "To have a drink. "I liked the guy. I'm going to buy him a drink. We'll keep it between us. But he definitely helped me. He doesn't even know, but he did help me. As I said, I'm not going to talk about it. I think he did me a favour. Even maybe he didn't want to do me a favour, he did me a favour, big favour."
Knowing Djokovic's instinct and his way of dealing with such issues, it was certain that he was thanking the fan only to have enraged the former World No. 1 and get him charged for the match. It could not help him much however as the Serb had to retire in the third set due to an unfortunate injury missing on the chance to win his 3rd major having won the 2019 Australian Open and the 2019 Wimbledon.
Also Read: "He talks to her so badly," Top journalist calls Stefanos Tsitsipas' father CRAZY over the horrible treatment of his own kids
Also Read: Watch: Gael Monfils reduced to tears as foot injury forces him to retire from the Canadian Open
Do follow us on: Google News | Facebook | Instagram | Twitter