Coco Gauff, the 18-year-old American professional is widely regarded as one of the most talented youngsters around, currently ranked at world number 11 Gauff shows no signs of slowing down as she continues to produce excellent performances consistently. The youngster is currently competing at Mubadala Silicon Valley Classic.
After beating Anhelina Kalinina in the round of 32 of the tournament, Gauff faced former world number 1 Naomi Osaka who is currently one of the best players around in the women's circuit with four Grand Slam titles to her name. As predicted, however, Gauff emerged victorious from the tie and progressed to the next round.
Also Read: WATCH: Emma Raducanu displays her table tennis skills while competing at the Citi Open
Coco Gauff opens up about her victory against Naomi Osaka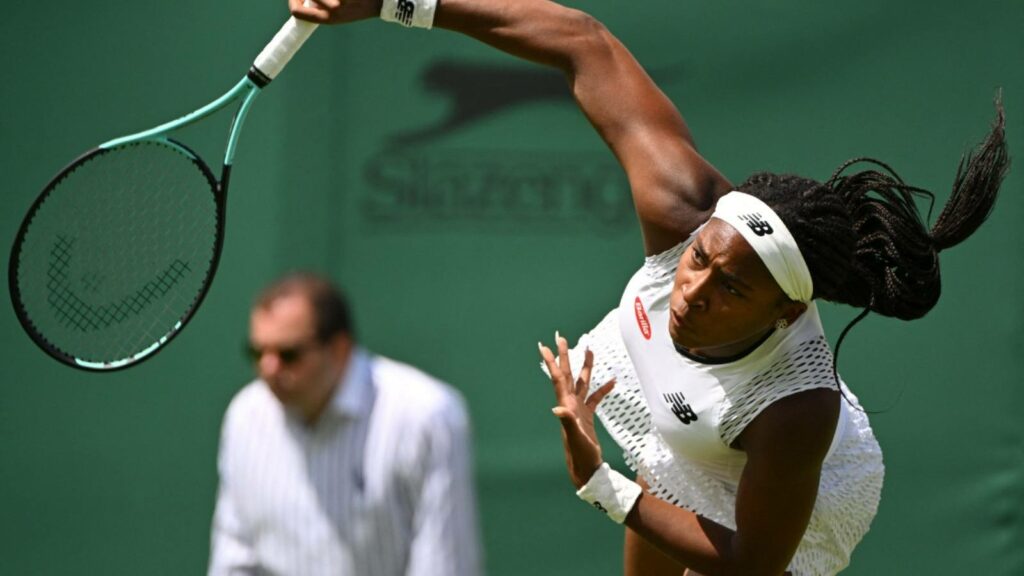 Facing Naomi Osaka at the Silicon Valley Classic in the round of 16 tie of the tournament, Coco Gauff defeated the former world number 1 Osaka by  6-4, 6-4 in a dramatic match to progress to the quarter-finals of the tournament where Gauff is scheduled Paula Badosa and will be looking to book her place in the semi-finals of the event.
Talking about her win, Coco Gauff said, "At 5-1, 0-40 I was not settled at all, It's very rare that someone comes back from 0-40 twice but it's Naomi. That just shows how much of a fight she has. She could have easily thrown in the towel but she didn't. I think I improved in all aspects and today showed it, I knew playing Naomi was going to be tough. I think she has one of the best baseline games in the game. When I play her I know that if she does win the match that's where she's going to get me, in those baseline rallies. I think today I really held my ground and winning a lot more of those rallies than she was. That just shows how much I'm improving. The last three weeks, so many hours on the court and I'm glad it's coming together."
After winning the tie against Osaka, Coco Gauff will be feeling more and more confident and will now be looking to go all the way and win the title.
Also read: "That story is not over yet," Ivan Lendl hopes that the GOAT debate would not be hindered due to politics
Also read: "If my ranking plummets to 1000, then I don't care," Emma Raducanu preparing for her US Open defense with a 'wiser' mindset
Do follow us on Google News | Facebook | Instagram | Twitter