Currently, world Number 1 Iga Swiatek cruises into the second round of the BNP Paribas Open after defeating her compatriot Magdalena Frech in straight sets 6-1, 6-2 in an hour and 13 minutes . With this win, she is back to her winning ways as she extends her winning streak to 17 matches on the clay court. She did not lose a single set in the match as she looked fierce and dominant in her play with some spectacular shots
Swiatek has a 37-match winning streak record which got broken after her shocking third-round exit at the Wimbledon Championship 2022 losing to Alize Cornet. She will next face Gabriela Lee in the Round of 16. She became the youngest player to win a Grand Slam after Rafael Nadal as she won the French Open in 2020.
Also Read: "Next season I will be more motivated," Iga Swiatek reflects back on the lessons she learned from her Wimbledon loss
Iga Swiatek is back to prove her dominance on clay court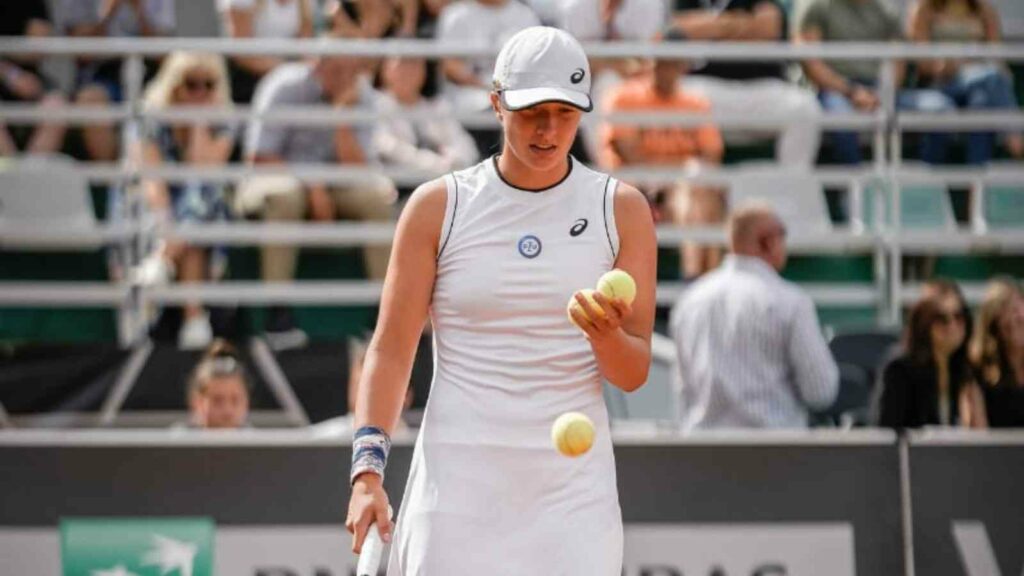 Iga Swiatek is ecstatic to play in front of her home crowd again as she feels it gives her the extra confidence to perform better. In her post-match interview, she said "For sure playing in your hometown with all that crowd is pretty extraordinary". She added that she is determined to play her game without letting any sort of distractions affect her totally. She added," I didn't get a chance to play many tournaments in Poland so for sure I needed extra focus and determination to come here and stay in the zone and not let my head think about other stuff."
She congratulated her opponent and fellow countrymate Frech for giving a tough competition and to bring out her best game. She further added "I'm happy that I was solid today because Magda is not an easy opponent. From the beginning, I wanted to put pressure on her and I did that pretty well. I'm pretty sure with our styles the result may be different on different surfaces, for example, grass. But here I didn't have a problem coming back with my topspins."
With the victory, Swiatek's tour-leading record extends to 47-4 this season. She became the fifth player to register 17 or more consecutive matches on the clay in the 21st century after Serena Williams, Venus Williams, Justine Henin, and Maria Sharapova.
Also Read: "I couldn't do anything" Jannik Sinner reveals Wimbledon defeat to 'beast' Novak Djokovic gave him sleepless nights
Also Read: "I didn't ask Daniil Medvedev anything," Cameron Norrie reveals the tension on the Tour due to the Wimbledon ban
Do follow us on: Google News | Facebook | Instagram | Twitter