World No. 1 Iga Swiatek is one of the most in-form players and her record this season speaks for itself. The Pole who became the top-ranked player after the sudden retirement of Ash Barty has silenced all of her doubters on her ability to lead the Tour having won four of the five WTA-1000 events that have been played and had it not been for an injury withdrawal, she looked certain to win that one as well.
After clinching back-to-back titles in Stuttgart and Rome to make it five titles for the season already, Swiatek is dubbed as the heavy favourite going into the 2022 French Open where she will be chasing her second Grand Slam title after having won the Roland Garros title in 2020 as well, becoming one of the youngest champions at the Slam.
With the Roland Garros a couple of days away from now, 2-time French Open champion Martina Navratilova also picked her favourite for the major and it was a no-brainer for her when she named Swiatek as her choice for the major in Paris that starts on Sunday, 22nd May 2022.
"But Iga is totally sitting in the driver's seat. It's Swiatek against the field. You can't be any hotter than she is right now. She's playing great and she's healthy – that's a fantastic combination. She's fresh and battle-tough at the same time. She looks pretty unbeatable on any surface, particularly the clay now," said Martina speaking with the WTA.
Also Read: WATCH: Rafael Nadal back in Paris as he aims for yet another Roland Garros title
"Iga Swiatek is embracing the pressure": Martina Navratilova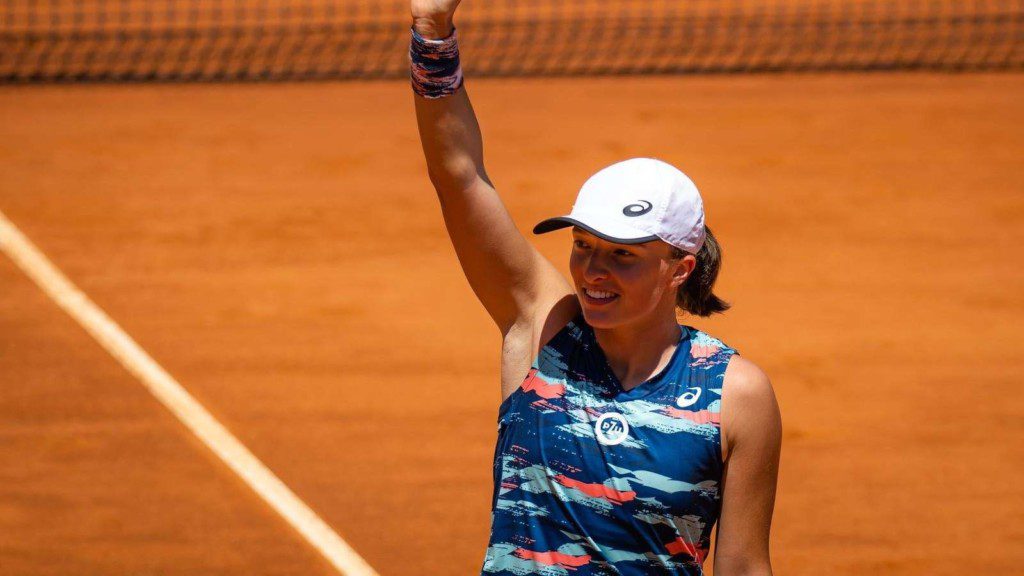 With Iga currently on a 28-match winning streak that began in mid-February and her proven career track record on Clay which currently stands at 83-13, a winning percentage of more than 86%, one of the highest on the Tour at the moment, Iga has dealt brilliantly with the expectations while continuing to be a dominant force on the court.
"So we have an overwhelming favourite going into the French, when it was wide open last year. Clearly, the pressure is not bothering her. She's just embracing that. It's great to see – when you are the favourite, and you keep on winning," added Martina further appreciating the 20-year old who will celebrate her birthday during the French Open.
Also Read: 'I believed that he would be my husband,' Young Marta Kostyuk reveals how she thought of marrying Novak Djokovic
Also Read: Just an exhibition tournament? WTA strips Wimbledon of their ranking points due to the ban on Russian and Belarusian players