Jessica Pegula is riding on high hopes and expectations coming into the Australian Open 2023. She led Team USA to United Cup 2023 triumph. However, her biggest win this season came at the same competition against Iga Swiatek. She defeated the World No.1 in straight sets 6-2, 6-2 in the semi-final.
Jessica had an impressive 2022 season. Although, the 28-year-old won only one WTA singles title last year, she was consistent. However, her pairing with compatriot Coco Gauff was the talk of the town! She won three WTA doubles titles and also made it to the final of the 2022 French Open. Both the ladies continued their association in the 2022 WTA Finals doubles event. However, they could not perform as per expectations.
Although, everything has worked well for her this season, there is still one worry she is grappling with. Her parents Terry Pegula and Kim Pegula are the owners of the NFL team Buffalo Bills. An important member of this team, Damar Hamlin, collapsed on the field after a tackle against Cincinnati Bengals. Soon, he had to be given CPR and rushed to a nearby hospital. Initially, he was on a ventilator and critical. Since then, he has made improvement. His health is much better now.
However, the incident brought the whole world together into prayers for the injured player. So, when, Jessica Pegula came to Melbourne, Australian tennis fans also began asking for the latest news about the NFL player's health.
Obviously things started turning around and he's doing so much better now. It was just a crazy experience. I don't even know [whether] there's a big following of the NFL in Australia, but even people around the tournament asked me like: 'Is he OK?', so it was crazy. The effect it had on the whole world and it just kind of shows you that it's a lot bigger than just sports, but at the same time that kind of brought everyone together as well, which was really special," she told in an interview with British newspaper The Guardian.
Related: "She is a perfectionist," Jessica Pegula receives big praise from Justine Henin for her consistent performances
Can Jessica Pegula win the Australian Open 2023?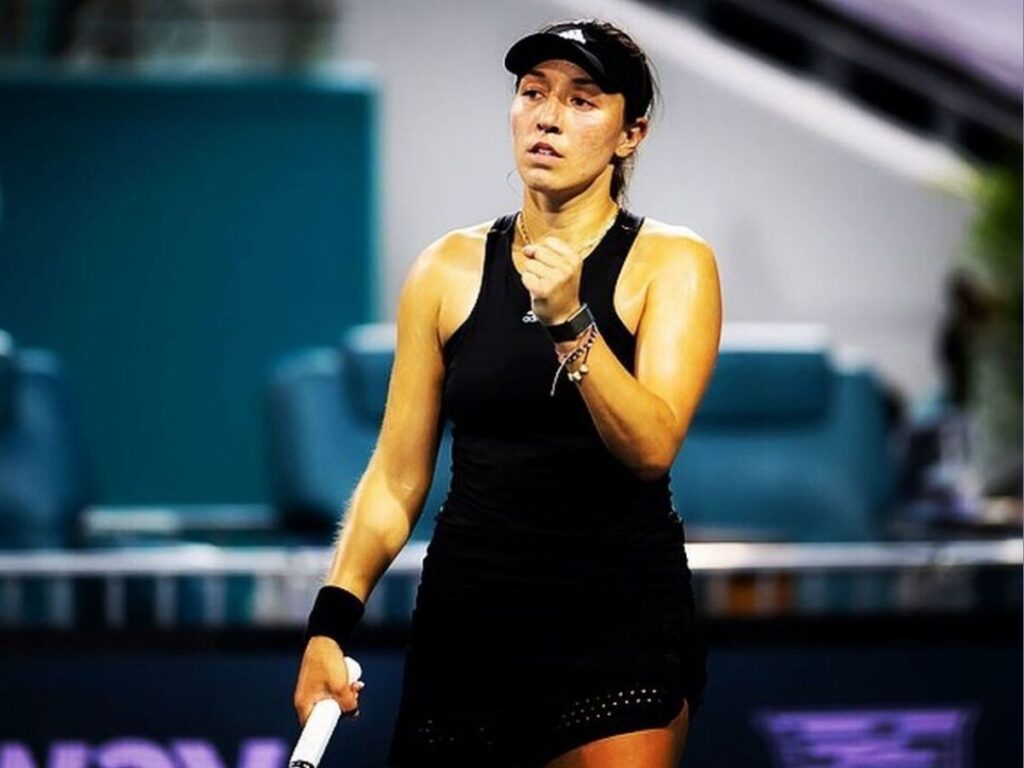 This year, Jessica is in fantastic form. She won all her singles and doubles matches at the United Cup. Winning the first Grand Slam of the season beckons her. Last year, she reached the quarter-finals and lost to eventual champion Ash Barty. This time, she has come to Melbourne with a single motivation to win the Australian Open.
Jessica Pegula has to pass many challenges before she can lay her hands on the trophy. She will start her journey in the competition against Romanian Jaqueline Cristian. As World No.3, this must be smooth sailing for her. However, competition will get tougher as she advances into the next rounds.
It is possible she may have to face top seeds Iga Swiatek or Ons Jabeur much before the final of the Grand Slam event. However, if she is able to prevail against them, she may have a great chance to win her maiden Grand Slam title.
Incase you missed it:
WATCH: Novak Djokovic has a brain freeze moment while attempting a tweener against Nick Kyrgios
Naomi Osaka announces pregnancy, promises to return to the Tour next season