American legend Martina Navratilova is one of the greatest female players who has played a major role in popularizing women's tennis. She has always advocated for fighting against equal rights for women and the LGBTQ+ community individuals. She expressed her concerns over Brittney Griner's poor conditions in the Russian prison where the American NBA star is serving her nine-year punishment.
Despite being criticized for her brutal and harsh viewpoints, she has never refrained from preaching what she believes in without compromising on her principles. Apart from her involvement in tennis, she has actively taken part in various in political debates and discussions. She has always resorted to her social media Twitter account to put forth her unfiltered opinions.
The 18-time Grand Slam champion showered her love to Griner and urged her to stay strong during such a difficult phase. She even pointed out the fact that she hasn't been left out in solidarity. The basketball star was caught carrying illegal drugs to Russia and faced a severe punishment. The government has been trying to get her back but their attempts hasn't been successful.
Navratilova took to Twitter to extend her support towards the imprisoned American athlete. She had posted that "Brittney- hang in there Champ, you are not forgotten!!!". This is not the first instance, the former World No 1 has shown her support towards the WNBA star while calling the situation in the prison as quite 'awful'.
Also Read: Martina Navratilova calls the US Gun culture an 'Oxymoron' after statistics show the rise in shooting crimes
Martina Navratilova slammed former US President for attacking the family of a special counsel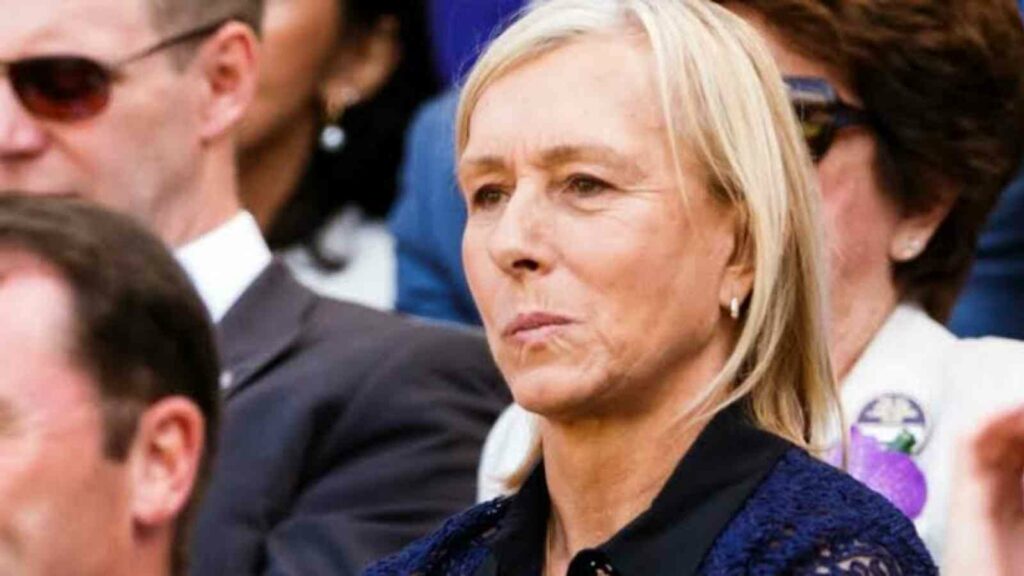 Apart from her involvement in various issues related to the tennis fraternity, her involvement in political discussions is no brainer. She has often expressed her anger towards the former US President Donald Trump and his ideologies while disagreeing to all his decisions.
Martina Navratilova condemned Trump for disrupting the daily functioning life of a special counsel and attacking his family. She called him a 'dictator' as she slammed the 45th US President for his offensive principles and stooping so low in attacking people to make his amends met.
There have been various instances where the former President had to bear the frunt of the former Wimbledon champion's strong opinions. She had even criticized Jenna Ellis, a lawyer formerly associated with Donald Trump's legal team for her comments on the shooting in Colorado Springs that took away innocent lives. She didn't at all appreciate the fact that Trump's Twitter account was reinstated by Elon Musk.
Also Read: Rafael Nadal upset with Qatar's restrictions at the 2022 FIFA World Cup, says "Everyone should have the freedom to express"
Also Read: Jannik Sinner names Carlos Alcaraz as the 'Most Impressive' player this year revealing his favorite achievement of the Spaniard this year