American teen sensation Coco Gauff is currently enjoying some time off the tennis court and is enjoying her life in New York. A day ago, she shared a series of stunning pictures of herself from NYC and got a lot of positive responses from fans all around the world. But there was one person that attempted to troll her and Gauff gave a befitting reply to him.
The person called her a clown and questioned Gauff that she has time to dress but not bag any major titles. He also laughed that people really thought she would become the next Serena Williams. "You got time to dress like a clown but not bag any Grand Slams? Hahaha. And people really thought you were the next Serena," the troll wrote.
Gauff, who has had a stellar season, made it to the French Open final earlier this year and also reached the quarterfinal of the US Open. Gauff, as savage and confident as ever, counter-questioned the troll that he has time to comment bulls**it like a clown and not get a job? She called him goofy and asked him to get off the couch and touch some real grass. She blatantly said that meat riding and hating is an illness and wished him a speedy recovery.
"You got time to comment bs like a clown and not get a job? Hahaha. And you really thought you ate. That's why nobody hits yo line GOOFY. Thx for the follow back tho. Get off the couch and touch some grass. Meat riding and hating is an illness. I hope you get well soon," Gauff replied.
Also Read: "I ended up crying," Rafael Nadal reveals how emotional he was when Roger Federer finally completed the career slam by winning the 2009 French Open
Tennis Twitter hails Coco Gauff for standing up against online hate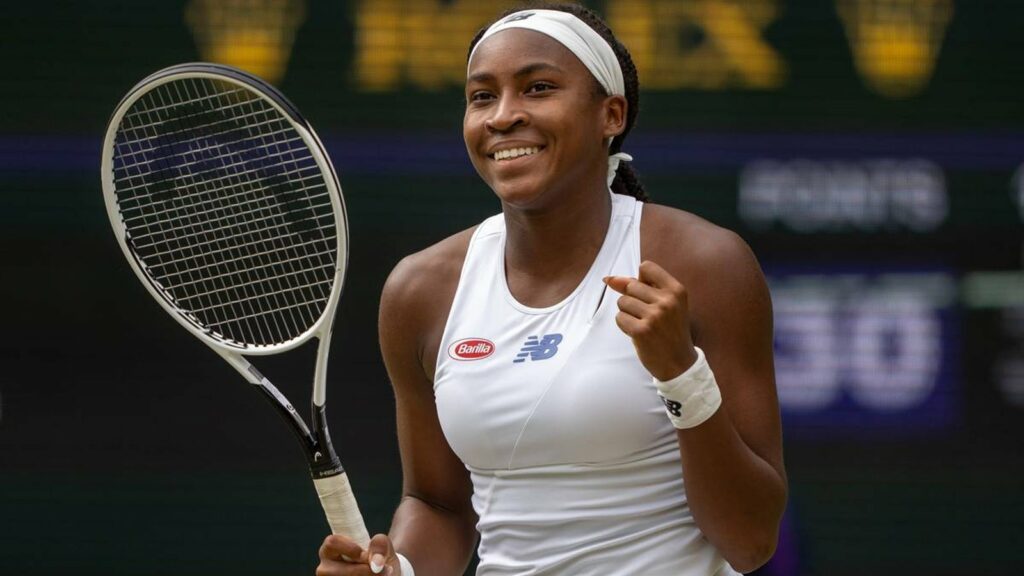 Tennis fans on social media were pleasantly shocked to see this side of Gauff. She was hailed by fans all around the world for standing up to herself despite being at such a tender age.
Also Read: "Just the ones that talk too much," Reilly Opelka cites Martina Navratilova's example in defending his harsh statements on the tennis media
Also Read: "Hypocrisy at its best," Taylor Fritz's sanctimony gets called out on social media as he advocates mental health a day after bullying Stefanos Tsitsipas at the Laver Cup