The conclusion of the 2022 French Open has caused a lot of changes in the record books. With Rafael Nadal claiming the title for the 14th time in his 18th appearance, he now takes a 2-major lead over Novak Djokovic and Roger Federer who are tied in the second spot with 20 majors each.
With Djokovic being the defending champion at this year's edition, he was defending 2000 points but a quarter-final defeat at the hands of Nadal has proved too costly for him given his lack of appearances this season due to the fiasco in Australia and during the hardcourt season prior to the start of the claycourt season post which he became a Tour regular. While Djokovic did fight to hold onto his rank, Federer continues to regain full fitness from his injury in last year's Wimbledon and has not played yet since last July.
Also Read: List of records broken by Rafael Nadal after winning the 2022 French Open
Rafael Nadal rises while Novak Djokovic slips in the rankings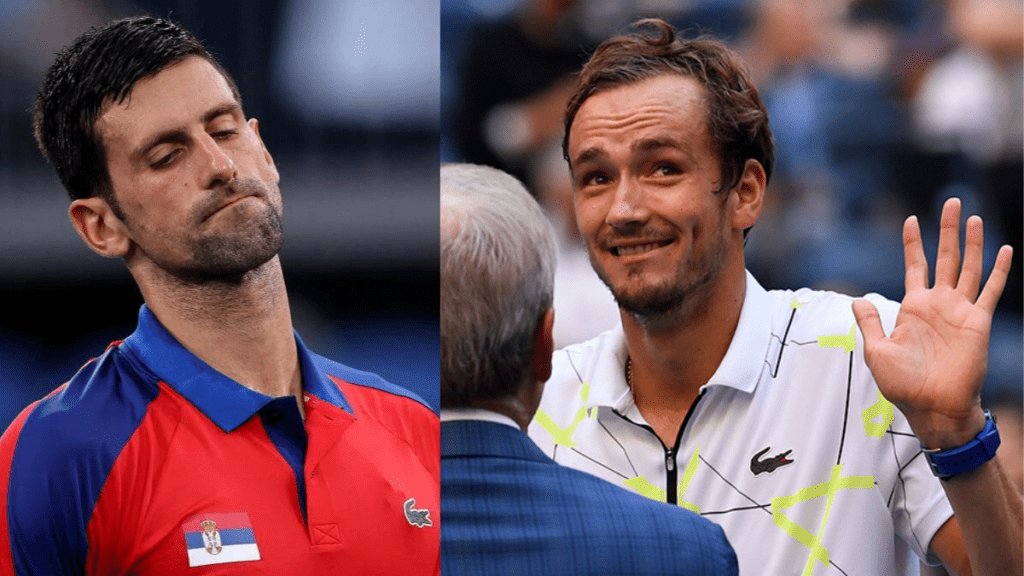 With the 2021 French Open scheduled from 30th May to 13th June, the ranking points from the last year's Grand Slam will be dropped in the next week which has helped Djokovic to hold onto his ranking for only this week. However, with the current World No. 2 Daniil Medvedev playing in the 's-Hertogenbosch Open, he will replace Djokovic at the top of the rankings next week.
As a result of Alexander Zverev's semi-final run at this year's French Open, a repeat of his run of the last year, he will not drop any points and will break into the Top-2 for the first time in his career achieving his career-high ranking. These two promotions come at the cost of Djokovic who will drop to World No. 3, an exit from the Top-2 for the first time since 15th October 2018.
Nadal will however rise to World No. 4 at the expense of Stefanos Tsitsipas who is playing at the Stuttgart Open this week starting his grasscourt season and irrespective of his result, he will not be able to overtake Nadal next week cementing the Spaniard's place on the 4th spot for a while now as the Greek was last year's runner-up and lost in the 4th round in this year's French Open, taking a big hit in the rankings.
These changes will mark the first time since November 2003, that none of Federer, Nadal and Djokovic will be ranked inside in the Top-2 ending a streak of 19 years and announcing a change of guard in a way as the younger players of the Tour are replacing the veterans when the rankings are updated on 13th June 2022.
Also Read: "I can't continue playing tennis in current condition": Rafael Nadal
Also Read: "I will remember this for the rest of my career"- Casper Ruud reflects on his heartbreaking French Open final loss against Rafael Nadal
Follow our page FirstSportz Tennis for the latest updates