Daniil Medvedev has once again sparked controversy after his Grand Slam exit. A shocker for a fact that the world no. 2 got knocked out in the second round. Medvedev couldn't survive the five-setter against Thiago Seyboth Wild. That led to his exit from the 2023 French Open in its early stages.
However, in his post-match press conference, Medvedev accused the French Open of bias. The Russian ace has come up with a technical explanation for why certain players are favoured with the change introduced this time around. The change that he specifically spoke about was the weight of the ball.
Daniil Medvedev admitted that it was extremely difficult for him to adjust to the windy conditions. Novak Djokovic also earlier pointed out that the wind has been a tough one to deal with this time. However, the Russian took it to another level by saying that the balls also played a big role in this. He said that the balls have become heavier than ever and that makes it tough for most players on the tour.
Only those who have a wristy game benefit from a change like that. He further said Carlos Alcaraz and Stefanos Tsitsipas are two of the players on the tour who have a wristy game and can benefit big time. He feels that they have been given an unfair advantage and it is not very kind to the other players. This has got many talking as people do believe that this is favouring the young Spaniard and the Greek ace.
Related: French Open 2023: Alexander Zverev vs Frances Tiafoe Preview, Prediction and Live Stream
Twitter condemns Djokovic fans as they support Medvedev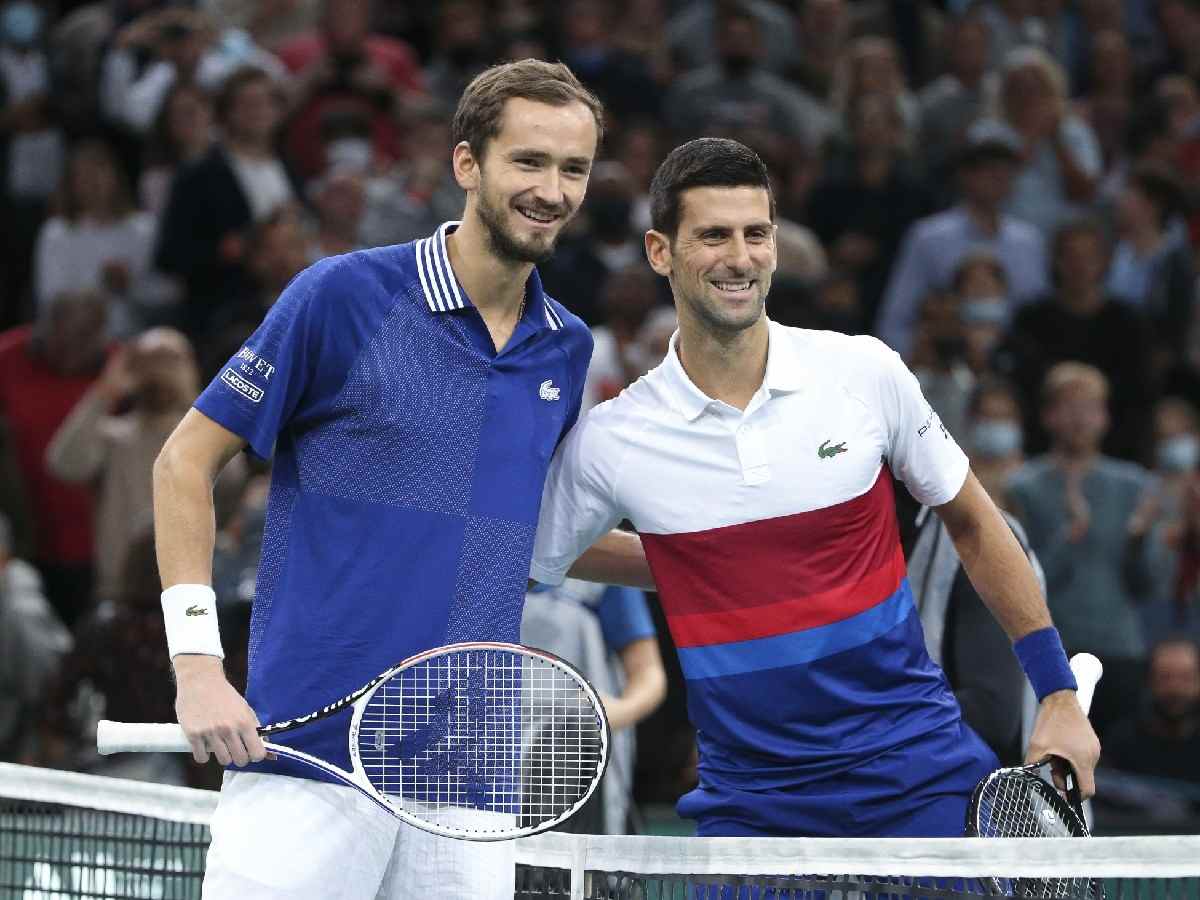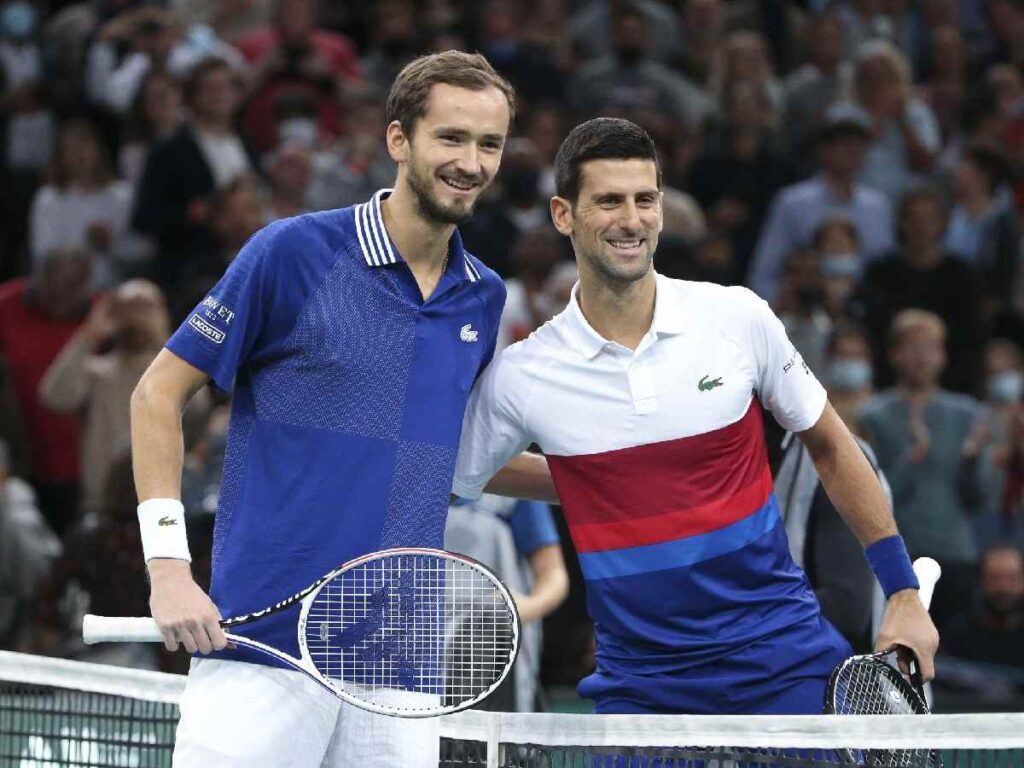 Novak Djokovic fans were quick to support Daniil Medvedev. Carlos Alcaraz and Stefanos Tsitsipas both are potential Novak Djokovic opponents and fans do fear that this advantage might propel them over the Serb. Have a look at a few of the tweets.
Well on the players' front, Djokovic needs to stay away from this talk. Only focusing on his own game will help as the draw is expected to only get tougher. Daniil Medvedev has faced a shocker and would like to turn around quickly at Wimbledon. He will play the event after a gap of a year as Russians were not allowed to compete last year. Can he change his fortunes in London? It will be a thing to look out for when the tournament gets underway next month.
In case you missed it: