In the world of tennis, names like Roger Federer, Rafael Nadal, and Novak Djokovic are undoubtedly and undisputedly referred to as the biggest of all times. Fortunate are those who could see them play and these three dominated the times when they were at their best and continues to dominate at the Grand Slams even today. There is no denial of the fact that such a dominant era will never occur again where winning 63 out of the 77 previous Grand Slam tournaments are held by these three which is unlikely to happen again.
Tennis experts and former players frequently combine traits from many players to create their ideal tennis player. There have been many debates and many experts name their favorites as the ultimate GOAT but the common thing which has been noticed over the period of time is that Nadal, Federer, and Djokovic names have always been on the list without any denial and it still continues to happen like that.
French tennis coach and sports commentator Patrick Mouratoglou is the present coach of Simona Halep and has also coached Serena Williams for a period of ten years. He recently depicts his views on who is the best in the different aspects of the game.
Also Read: Patrick Mouratoglou builds his "Ultimate GOAT" featuring Roger Federer, Rafael Nadal, and Novak Djokovic
Building the 'Ultimate GOAT Part-2' with Patrick Mouratoglou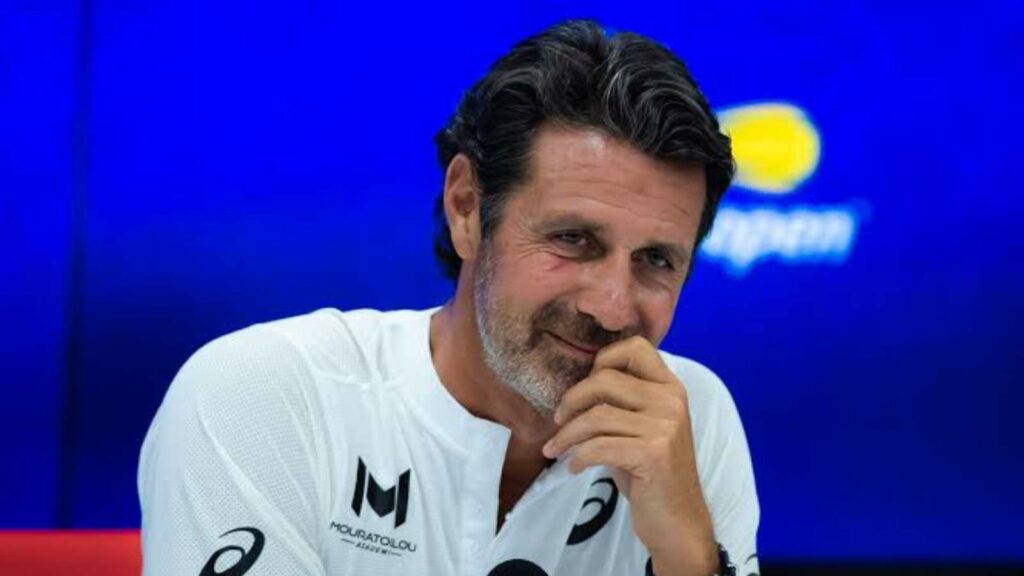 Patrick recently shared a video on his social media account on Instagram, where he choose players for several attributes of the game in rapid fire. Here are his top picks and some information about them.
Most talented: Roger Federer
Best Forehand: Stefanos Tsitsipas
Footwork: Daniil Medvedev(East/West) and Roger Federer(North/South)
Most intense: Rafael Nadal
Most athletic: Novak Djokovic
Best volley: Roger Federer
He picked up Federer as the most talented with the best volley and no other player moves up and down the court like him. He chose Nadal's intensity on the court whereas Novak is the most athletic player on the court with long legs and the ability to stride both his legs apart in a line at 180 degrees.
Many people agree with what Mouratoglou has to say regarding the best players in business but some people have different opinions and views regarding the views shared by the French coach.
Also Read: "I showed what I'm worth," Lorenzo Musetti confident about the future after winning his first tour title at Hamburg
Also Read: "They simply ran into three aliens," Constant Lestienne speaks highly of his compatriots and considers them unlucky to play alongside Roger Federer, Rafael Nadal, and Novak Djokovic
Do follow us on: Google News | Facebook | Instagram | Twitter