Roger Federer is the most loved player in the tennis world because of his on and off-court behaviour. Federer, in the recently concluded Wimbledon, has made his appearance in the ceremony of former champions where the latter has shown his desire to play in the championship one more time.
The 20-time Grand Slam holder, who was once ahead in the race of most Major titles against his rivals Rafael Nadal and Novak Djokovic has now started trailing them with Rafael being on top with 22 grand slams and Novak on second with 21 grand slams . Roger couldn't take part in any of the grand slams this year due to knee injury.
Also read: "Some people would have never played again" Coach Goran Ivanisevic gets emotional after Novak Djokovic's incredible victory at the 2022 Wimbledon post the drama in Australia
Roger Federer hinted he might hang up his boots soon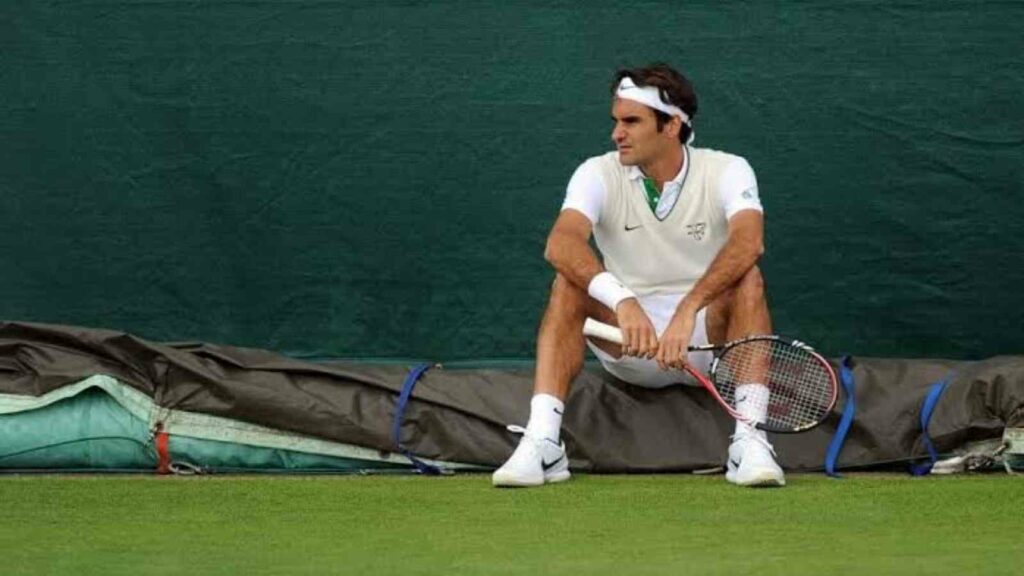 Roger is currently recovering from the injury and aiming to play in the U.S Open which is scheduled to begin on 29th August 2022. The 40-year-old recently dropped a major bomb on his fans when he hinted at his retirement from the game. In an interview with a Dutch newspaper, Algemeen Dagblad he talked about his retirement and the spontaneous career he's had while also speaking about his post-retirement plans.
"I am a winner lover, but if you're not competitive anymore, then it's better to stop. I don't think I need the tennis. I am happy with the little things, like when my son does something right and when my daughter comes home with a good grade. Tennis is part of, but not my entire identity. I want to be and remain successful, and put a lot of energy into business – probably give more than I should sometimes, but that can also be done outside of sports. I know a professional career can't last forever and that's okay," said Roger.
Also read: Watch: Novak Djokovic and his family celebrate a fun-filled day at the Centre court post win at Wimbledon 2022
Also read: "Will we be able to see him back on the court" People react to Roger Federer being unranked
Follow our page FirstSportz Tennis for the latest updates.