Roger Federer was dominating most of the Grand Slam tournaments during 2006-2007 and was winning almost three out of the four Grand Slam events of the year. However, he failed to dominate the clay season as Rafael Nadal was undefeated in the clay season for two years until the Hamburg Open in 2007 when Federer managed to defeat the Spaniard 2–6, 6–2, 6–0.
The defeat by Federer at the Hamburg Open ended Nadal's 81-match winning streak on the clay courts which was the longest single-surface win streak in the Open era and was a major upset for the Spaniard. The winning run included 13 consecutive clay-court titles, including the two French Open titles. Nadal requested Federer for a special and unique gift so that this epic battle will always be cherished by him.
Nadal opened up about the special message sent across by the Swiss maestro through the signed t-shirt appreciating his efforts and the records achieved by the Spaniard. He said "When Federer beat me in Hamburg in 2007, he ended my 81-match winning streak on clay. After the final, I asked him if he could sign his shirt and if I could keep it as a souvenir. On that shirt, he wrote: '81, congrats on an unbelievable and unreachable record, Roger."
Also Read: Rafael Nadal opens up on his emotional breakdown during Roger Federer's farewell
Rafael Nadal has conquered Roger Federer 14 times on the clay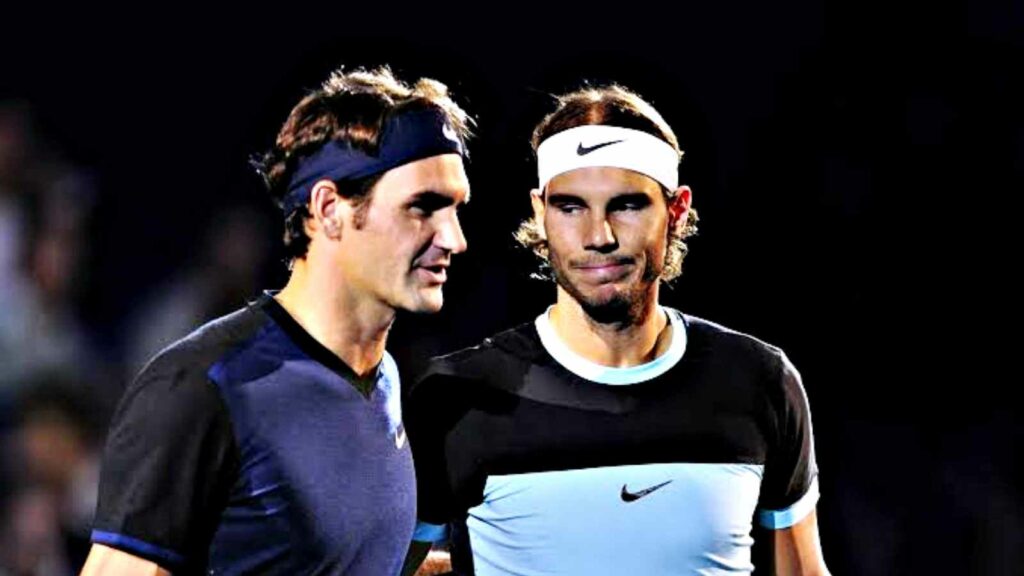 Roger Federer had won 10 Grand Slam singles titles at that time whereas Rafael Nadal had managed to win only two Grand Slam singles titles and both of them were at the French Open. The rivalry between them is one of the biggest rivalries in the history of tennis where they have played 40 matches in the ATP Tour against each other in their careers with Nadal leading their head-to-head 24–16 overall, including 14–10 in the finals.
Federer has won more matches against Nadal on the grass court with 3-1 whereas Nadal has clearly dominated the Swiss in clay court matches leading 14-2. The two times Nadal was beaten by Federer were at the Hamburg Open in the 2007 finals and the other in the finals of the Madrid Masters in 2009.
With Roger Federer's retirement at the Laver Cup, Nadal broke down and was quite emotional to see his friend leave the court. They both together played for the final time in Federer's farewell match as doubles partners. Nadal revealed that an important part of his life is leaving as well and the sense of vacuum that will be left behind with the Swiss maestro's leaving the sport forever.
Also Read: "One more reason for people to hate you" Tennis Twitter castigates Novak Djokovic's decision to play in Israel amidst Palestine violence
Also Read: "Just the ones that talk too much," Reilly Opelka cites Martina Navratilova's example in defending his harsh statements on the tennis media