Roger Federer officially retired from the professional world after playing his doubles match with Rafael Nadal and got an emotional send-off by his teammates as well as by the whole O2 Arena who could not hold back their emotions on seeing the Swiss maestro himself break down into tears. He did not get a fairytale send-off since they lost the Laver Cup trophy for the first time to Team World.
Nadal and Federer have one of the biggest rivalries in the history of tennis. He opened up about the most emotional nights which took some time for him to be normal as he is a sensitive person. He even talked about how much he appreciates the presence of Federer in his life and the sense of vacuum that will leave behind as he departs from the game.
Rafael Nadal also was inconsolable during the final goodbye and stood with his friend and arch-rival till they both walked off the court together. Nadal had flown down to be part of the Laver Cup, especially for Federer's farewell, and was not in the fittest of his form and there was a level of discomfort in his service games that might be due to his abdominal injury during Wimbledon and did not want to aggravate it more.
Also Read: "I was close to that moment this year," Rafael Nadal reveals how he was on the verge of retiring this year at the French Open, dismisses all further claims
Rafael Nadal withdrew from the Laver Cup after Roger Federer's farewell night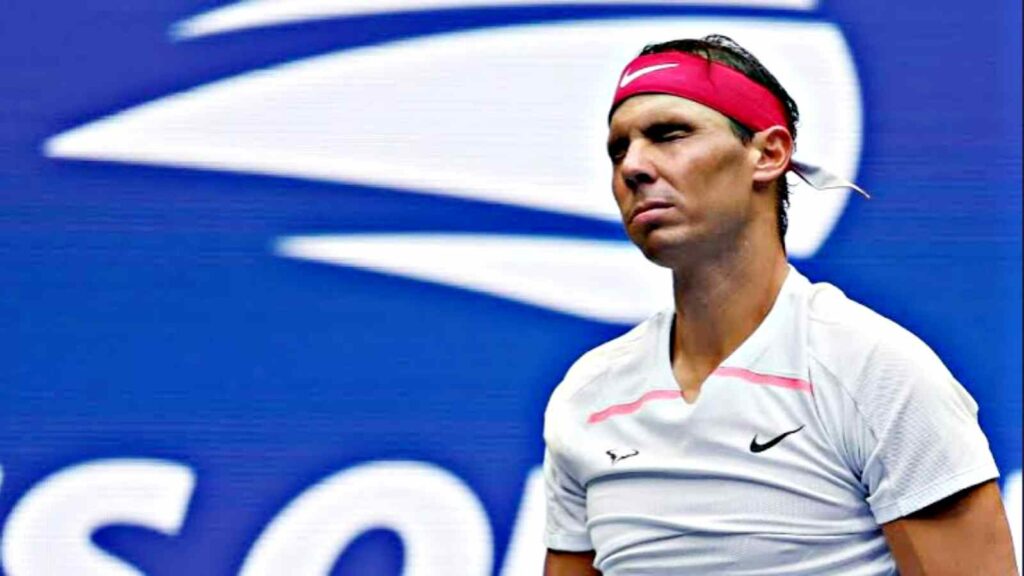 Rafael Nadal and Roger Federer have been rivals for the greatest time but with growing time, they have turned out to be great friends off the court and have developed a special camaraderie among them where they appreciate each other's achievements and have stood by each other always. When Federer's kids came to the court to hug their emotional father, Nadal stood beside the family to comfort them as it became too overwhelming for the Federer family.
The 22-time Grand Slam singles champion withdrew his name from the 3-day event in London citing personal reasons and flew back home to be with his wife who is dealing with health issues. It was a surprise since Nadal had talked about being unsure of his schedule after his loss at the 2022 US Open as his presence mattered the most for Federer since he had requested the Spaniard for his presence during the final moments.
Also Read: "FFS at least know who's hiring you," Tennis Twitter shows no mercy for Ellie Goulding as she thanks "LAVA" Cup after performing for Roger Federer's farewell
Also Read: Martina Navratilova slams ACLU's inclusion stance for transgender athletes, says "really gone sideways"