Roger Federer is officially retired from the professional sport of tennis post the conclusion of the 2022 Laver Cup. He announced his retirement on the 15th of September stating about his final tournament and the reason behind his decision to say goodbye to the sport after 24 long years. He is considered one of the greatest tennis players in the world who has etched his name in the history of tennis with 20 Grand Slam singles titles.
Federer did not get a happy and fairytale ending to his career as he lost all his final matches in the singles, doubles, and team event categories while losing his job as a tennis player. He had earlier expressed his desire to continue playing tennis but not as a Pro player anymore. He opened up about his thoughts on his social media account on Instagram with a series of pictures of the various moments from the Laver Cup.
He expressed his feelings about being content with the kind of farewell he got and has no regrets about it despite being on the losing side. He captioned the post "My retirement could not have been more peRFect and I'm so happy with how everything went. So don't overthink that perfect ending, yours will always be amazing in your own way."
Also Read: Jim Courier opens up on controlling his emotions while hosting Roger Federer's emotional farewell interview
Roger Federer's career ended with a loss in his farewell match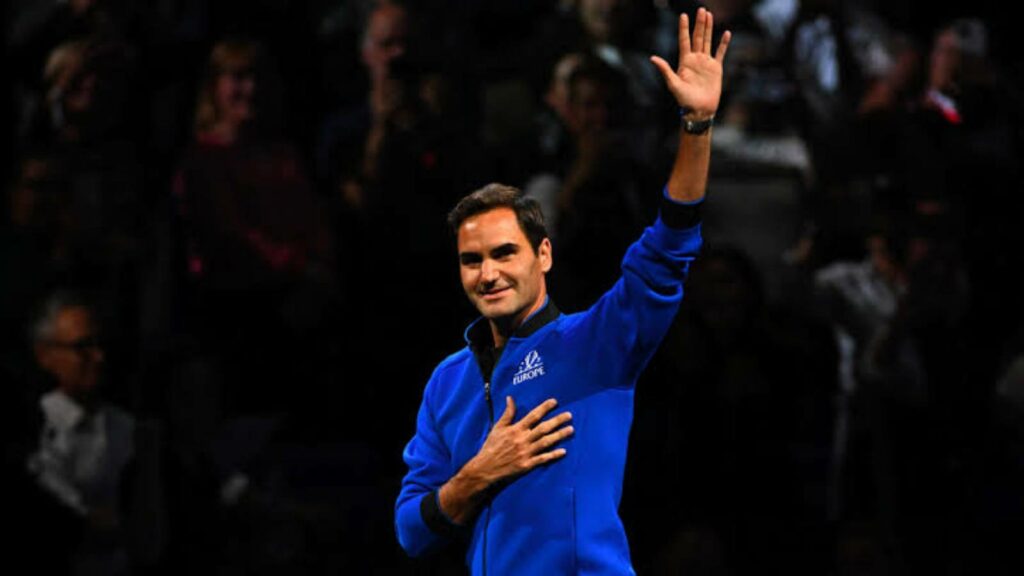 Federer, the former world number one played his final match with Rafael Nadal in the doubles match on the first day of the Laver Cup where he lost the match against Jack Sock and Frances Tiafoe even being a point away from winning. He had played his final singles match in the quarter-finals of Wimbledon in 2021 where he lost to Hubert Hurkacz. Team Europe also lost the Laver Cup trophy for the very first time in the history of the tournament despite starting leading on the third day 8-4.
The Swiss maestro withdrew after the first day but stayed with the team extending his full support to his teammates and giving valuable input to the team whenever required. His final goodbye was quite emotional as he could not hold back his tears and got emotional as the moment arrived. It was quite overwhelming to see his teammates getting emotional, especially after Nadal was crying continuously.
It was for the first time that Nadal, Novak Djokovic, and Andy Murray had come together to play as part of Team Europe and the camaraderie among the Big 4 created special memories throughout the tournament keeping aside their rivalries.
Also Read: In a truly bizarre moment Fabio Fognini asks the chair umpire for a self-code violation
Also Read: Novak Djokovic's doubles plan in Tel Aviv takes a massive hit as Jonathan Erlich withdraws