Swiss great Roger Federer has revealed how 21-time Grand Slam champion and rival Rafael Nadal told him over the phone that he would do everything he could do be with him during retirement at the Laver Cup, despite suffering from a horrible injury.
"I called him after the US Open – I waited for him to finish this tournament – just to tell him of my decision to retire. I just wanted to let him know before he starts making plans without the Laver Cup. I told him on the phone that I was probably 50–50 or 60–40 away from doing double. I said, 'Listen, I'll let you know. You tell me how it goes at home. And we'll get in touch again. But it soon became clear over the phone, and Rafa said to me, 'I'm going to do everything I can to be there with you.' And that was obviously amazing to me," Federer told the New York Times.
"And it showed once again how important we are to each other and how much we respect each other. And I thought that would be a great, amazing story for us, for sports, for tennis, and maybe even beyond, where we could coexist in tough rivalry and emerge victorious and show that, again, this is just tennis. Yes, it's hard, and it's brutal at times, but it's always fair. And you can come out the other side and still have this great friendly rivalry." he added.
Also Read: Roger Federer's father names Novak Djokovic ahead of Rafael Nadal as the one who troubled his son the most
Federer retired after teaming up with Nadal for a last doubles match for Team Europe against Team World's Frances Tiafoe and Jack Sock at the O2 Arena in London. Even though the duo lost, Federer later said he was happy with how it turned out as he was lifted atop players' shoulders in front of roaring spectators with tears in his eyes.
After the tournament, Federer has been seen partying and routinely talking to reporters and fans, including celebrities from other sports on social media.
"I just think it ended even better than I thought it would. So an amazing effort from Rafa, and I'll never forget what he did for me in London. I just think it ended even better than I thought it would. So an amazing effort from Rafa, and I'll never forget what he did for me in London," Federer said in the interview.
Future of Tennis According to Roger Federer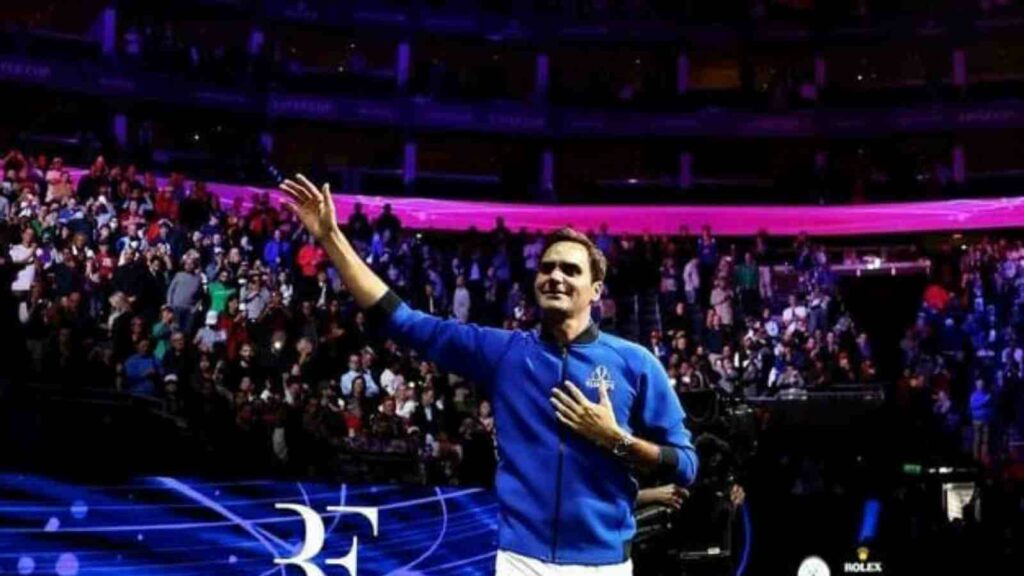 The Swiss also insisted that the future of the tennis world is bright as ever.
"For me, I never worried about the game. People also thought the same when Agassi and Sampras retired. For me to now look at the future, I know it's incredibly bright and I think we don't have to worry about it on either side, men or women," said the 20-time major champion.
Federer recently also suggested that he could become a commentator at Wimbledon as part of his future plans after retirement. Before his retirement, the last big match that he played was against Poland's Hubert Hurkacz at Wimbledon 2021, where he had to suffer a crushing defeat at the hands of the youngster.
Also Read: Casper Ruud left short of words seeing childhood hero Rafael Nadal crying at Roger Federer's farewell, calls it "Touching and incredible"
Also Read: Rafael Nadal archives Laver Cup uniform in memory of Roger Federer at the Rafa Nadal Museum