Roger Federer bid goodbye to tennis this year in an emotional moment across the globe. The images of a crying Federer comforted by his family and to everyone's surprise, an equally emotional Rafael Nadal, had the whole world talking and that was the biggest testimony of the Swiss maestro's legacy.
A global icon who had an illustrious career that spanned 24 years, it was rather an anti-climatic end for one of tennis' biggest superstars. The 20-time Grand Slam champion had injured his knee yet again during the 2021 Wimbledon and he could not play in a singles match ever again. He turned up at the 2022 Laver Cup for a final goodbye to fans and teamed up with Nadal in a doubles match.
This year's Laver Cup became the perfect occasion for Federer's retirement as he was joined by Nadal, Novak Djokovic, and Andy Murray, the first time the Big 4 played together. While the quartet had confirmed they would be playing together, it was revealed later that it would be the last ever appearance of Federer on the Tour.
With the news of Federer's retirement breaking the internet, the ticket prices for Laver Cup skyrocketed. Some of the tickets were sold for as high as £15,000 as fans didn't want to miss out on a chance to see the 20-time major winner play for one last time. In comparison to the cost of Laver Cup tickets, the 2022 FIFA World Cup in Qatar has its costliest ticket for the finals at £6,000.
Also Read: "Someone is off his meds…," Martina Navratilova mocks Donald Trump for bizarre tweet calling for him to being reinstated as President of USA
Hospitality provider at Wimbledon explains the difference in prices for Roger Federer's farewell and FIFA World Cup finals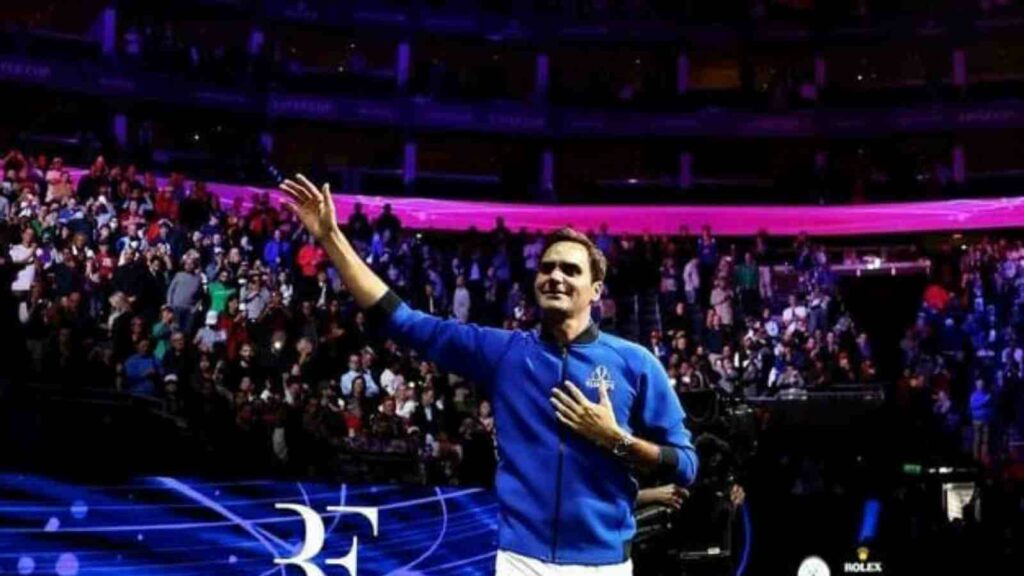 The Laver Cup is the brainchild of Federer who took the inspiration for the format from Golf's 'Ryder Cup'. Federer along with his management company became one of the co-founders of the Laver Cup named after Rod Laver and brought on the legendary John McEnroe and Bjorn Borg as team captains for Team World and Team Europe respectively.
While the prices at Laver Cup have been criticized a lot, Vision4Sport Directer Chris Newbold attempted to justify the high prices. Vision4Sport is a hospitality service provider at major sporting events such as Wimbledon Championships, Monaco Grand Prix, and the US Masters to name a few.
"You can pay to go and watch Federer and you know you are going to see Federer. Whereas you may pay to go to watch Argentina at the World Cup and Messi might be injured, he might not have played the whole game, you're paying to watch the team not the individual.
"It's a tough comparison to make but I think Federer captures everyone's imagination more than any other sportsman that we've seen in the modern era. Fans at the Laver Cup were willing to pay up to £15,000 for an exhibition match knowing that this was going to be Federer's last hurrah," said Newbold as per Express UK.
To the happiness of fans, Federer has confirmed that he will be playing exhibition matches. It will, however, always remain a flex for the former World No. 1 that his retirement was costlier than the finals of the $220 billion worth 2022 FIFA World Cup.
Also Read: WATCH: When an 'angry' Rafael Nadal shut down Robin Soderling for mocking him at Wimbledon
Also Read: "That's what he did to the tennis world," Nicolas Lapentti recalls Roger Federer's emotional farewell that had the whole stadium crying