Novak Djokovic used his steady brilliance to beat the ace-delivering, trick-shot-hitting, Nick Kyrgios 4-6, 6-3 6-4, 7-6 (3) on Sunday for a fourth consecutive Wimbledon championship and seventh overall. The top-seeded Djokovic continued his unbeaten run on the grass court to 28 matches and raised his career major titles to 21 trophies, breaking a tie with Roger Federer and just one behind Rafael Nadal's 22 for the most in the history of men's tennis.
But what caught the eyes of many during the match between Djokovic and Kyrgios when an Australian anti-communist activist named Drew Pavlou staged a protest in the stands by holding a placard asking about the whereabouts of Peng Shuai. Pavlou, a 22-year-old activist who also contested federal elections as an independent candidate, has been in the headlines for staging such controversial protests in the past.
Also read: "It's almost impossible to understand" Alex Corretja baffled by Novak Djokovic's brilliance following his victory in the 2022 Wimbledon finals
The activist Drew Pavlou accused the security of mishandling him after he staged a protest over the whereabouts of Peng Shuai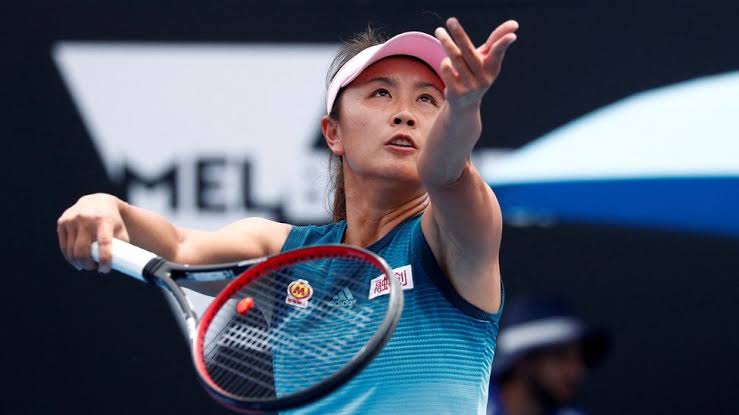 First of all the question is 'who is Peng Shaui' and 'what happened to her'?
Peng Shuai (born 8th January 1986) is a Chinese retired professional tennis player. In February 2014, she was ranked world No. 1 doubles player by the WTA, becoming the first Chinese tennis player to achieve that ranking (in either singles or doubles). She peaked at No. 14 of the singles rankings in August 2011. She has won two singles and 23 doubles titles on the WTA Tour.
On November 2, 2021, Peng posted on Weibo accusing Zhang Gaoli, a former Chinese government official, of sexually assaulting her three years earlier. Information about her story was censored by the Chinese government and Afterwards, Peng disappeared from public view in what was suspected to be a forced disappearance. The incident generated international concern over her safety, whereabouts, and ability to communicate freely, to the point the WTA suspended all events in China.
Drew pavlou shouted from the stands asking 'where is Peng Shaui?', the whole incident happened between the play of third set which also caused a break in play and confused the two players as well. Security responded to the whole incident just after 30 seconds and escorted the activist out of the centre court. Pavlou accused the security on social media claiming one of the security guards smashed his head into the wall and also threw him down the stairs. Pavlou later on social media uploaded a picture of his 'red wrist' saying it happened when the security threw him down the stairs.
Also read: "Judgmental narrative that fits your agenda," Novak Djokovic's wife slams renowned journalist for his 'anti-vax' narrative directed toward her husband
Also read: "Some people would have never played again" Coach Goran Ivanisevic gets emotional after Novak Djokovic's incredible victory at the 2022 Wimbledon post the drama in Australia