Frances Tiafoe, the 24-year-old American professional has cemented his position as one of the best players on tour currently, the young American has really impressed with his performances recently and he showed just what he is capable of in the US Open this time around as he made it to the last 4 stages.
The American professional managed to reach the quarter-finals of the Citi Open and faced second-round defeats in the Canadian Open and the Cincinnati Masters event recently. He also reached the semi-finals of the Atalanta Open where he was eliminated by Jenson Brooksby before he could qualify for the finals.
Also Read: "Very Nadalesque, Future GOAT" Carlos Alcaraz applauded by social media for becoming the youngest grand slam finalist since Rafael Nadal
Frances Tiafoe talks about Michelle Obama's presence in the crowd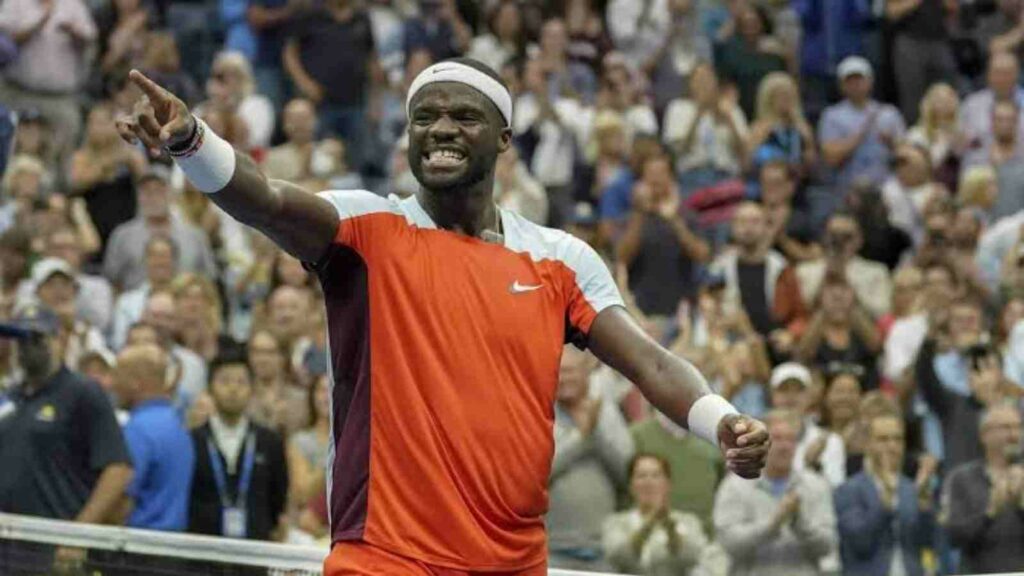 Frances Tiafoe received a massive reception as he managed to reach the semi-final of the US Open, the American professional really impressed loads of fans with his performance in the final major tournament of the season. Tiafoe's dream run was ended in heartbreaking fashion by Spanish youngster Carlos Alcaraz.
One of the highlights of the second semi-final was the presence of Michelle Obama in the stands as she cheered Tiafoe on, seeing the spectacle, the American professional admitted to feeling surprised as he said, "I seen her at like 2-1 in the first, kind of turned my head right. I seen her. I think I shanked a return. [I thought] 'Yeah, she thinks I'm a bum, can't make a return'."
"Seeing her there was crazy. Obviously, there was a lot of who's whos in there tonight. Obviously, we all know what she means. Crazy. Seen her before, but it's a little bit different circumstance. She sees me and she's actually excited to see me," Tiafoe added further.
Frances Tiafoe defeated the likes of Andrey Rublev and Rafael Nadal and he got some deserved recognition in the semis as he faced Carlos Alcaraz who proved to be too tough to conquer for him. The Spaniard will be going up against Norwegian professional, Casper Ruud in the final of the tournament for title glory.
Also Read: WATCH: Former first lady Michelle Obama visits the Arthur Ashe stadium to support Frances Tiafoe in a thrilling US Open semi-final
Also Read: WATCH: "His consistency looks suspicious!" Carlos Alcaraz's 'groundbreaking' lob sends shockwaves around the Arthur Ashe Stadium