In a sport as physically demanding as tennis, Serena Williams has always been a force to be reckoned with. Socially ostracized as kids due to rampant racism in the American ecosystem, the Williams sister was taught everything about the sport by their father Richard.
But their natural talents, combined with tenacity and dedication, ensured that the lack of professional coaching would never be a hurdle. Eventually, they'd train under the tutelage of Rick Macci. Serena, currently 41, turned pro at the tender age of 14. She went on to win her first singles Grand Slam title at the 1999 US Open at the age of 17.
Over the next couple of decades, she would go on to add 22 more of these (AO: 7, RG: 3, W: 7, USO: 6) to her list of victories. Additionally, she paired up with her elder sister Venus and won 14 majors in the doubles category. Her partnership with Max Mirnyi also fetched her the mixed doubles trophies at 1998 Wimbledon and US Open.
Serena Williams completed the Career Grand Slam in the doubles category at least twice, and thrice at least in singles. These extraordinary feats meant long stints of being no. 1 in the world on both WTA lists. In the singles category, she spent a whopping 319 weeks at the peak.
Having single-handedly dominated the game for so long, eclipsing multiple records of past legends, Williams herself became legendary. Upon her retirement, she gets to be human again and reflect on superwoman feats with a different perspective. In a recent interview with Wondermind, she spoke on the loneliness that accompanied her as world no.1 and what her life is like post-retirement.
Also Read: Emma Raducanu, Serena Williams, Ash Barty, and Naomi Osaka amongst 100 trailblazing women named as 'Changemakers' by ELLE
'Success comes at a cost, there is always a trade-off' – Serena Williams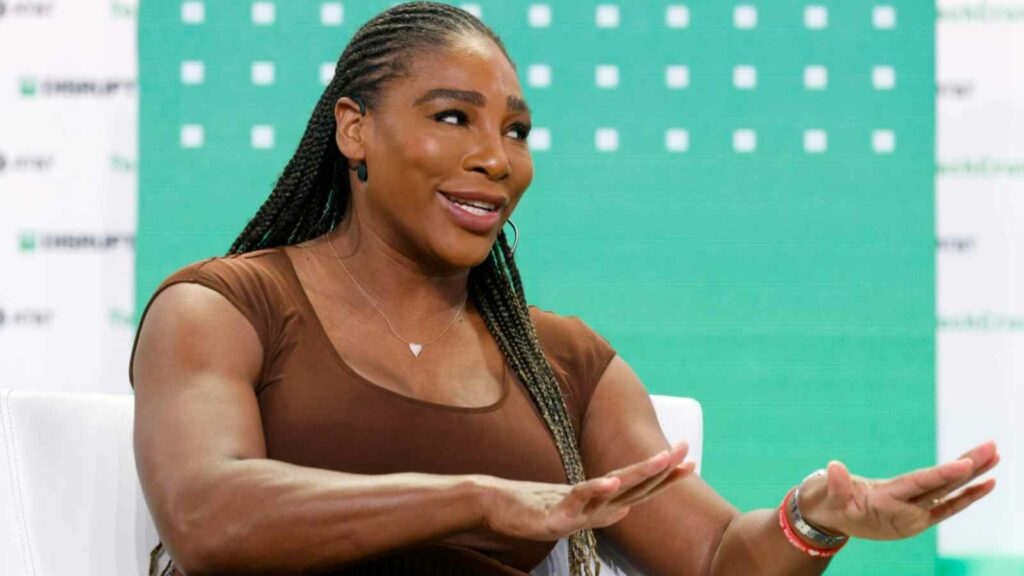 When questioned about what it was like to live in the spotlight of being the best in the world, Williams said "It definitely can be lonely at the top. In particular, tennis. People don't realize how many hours you spend by yourself. So much so that it was hard for me in a relationship because I am so used to being alone every single minute and day of my life that it's like 'Well, I can't even be around people'.
"And a lot of people don't realize that. So you get this celebration and it's like, great, but behind closed doors, the life is different because you also have to live your life, whether going outside becomes a problem because there is no privacy."
She further added "but all that stuff is great because if there is no privacy that means you're successful, and that's kind of what you want, but it comes at a cost, right? And it's worth the cost if you think it is. But there is always a tradeoff."
Serena mused that retiring from tennis was a hard but necessary decision. Citing her physical condition, she said "It's weird in a way because for me in tennis, physically, I won't be able to perform forever. And when you love something so much it's like 'OK, well dang, at some point this has to end'.
The 41-year-old said she is excited about this new phase of her life and looks forward to it with childlike enthusiasm. She also revealed that she is a Disney lover.
"So it is weird when you think: my whole life that I can remember I've been getting up and training or training mentally for a goal. So I think that day will be weird, but I also will be extremely excited because my whole life I've woken up and had to train for a goal or something and this is the first day I won't even have to think about it ever.
"It's something that I'm actually super excited about, but, at the same time, it's mixed emotions like I literally can't wait, I am so excited. I'm a Disney lover, and you know that Rapunzel song 'When Will My Life Begin?' she said.
Also Read: Serbian Davis Cup captain Viktor Troicki hoping Novak Djokovic returns to national duty next season despite fixture congestion
Also Read: Naomi Osaka beats Serena Williams third year in a row to rank as the highest-paid female athlete in 2022 as 5 WTA players make the Top-10