Former World No. 1 Serena Williams brought an end to her glorious career at the 2022 US Open. The 40-year-old decided to bow out in front of her home crowd and despite a run to the 3rd round, she received a heartwarming reception in her final tournament.
Speaking with Bradley Cooper in a recent interview for the A+E Networks, Serena talked about what factors led to her retirement decision. "I just needed to stop. I always said I wanted to stop when I'm playing really good tennis and winning and beating good players.
"For me, it's really about things I want to do spiritually and spending time with my daughter and family. As a super hands-on mom, I can't tell you how hard it was," said Serena talking to the Hollywood superstar with sister Venus Williams also by her side.
Also Read: "Amazing that he played" Martina Navratilova lauds Rafael Nadal's bold move to play at Laver Cup for Roger Federer's sake despite injury and family issues
"I feel like if I want to come back, I definitely can still come back,": Serena Williams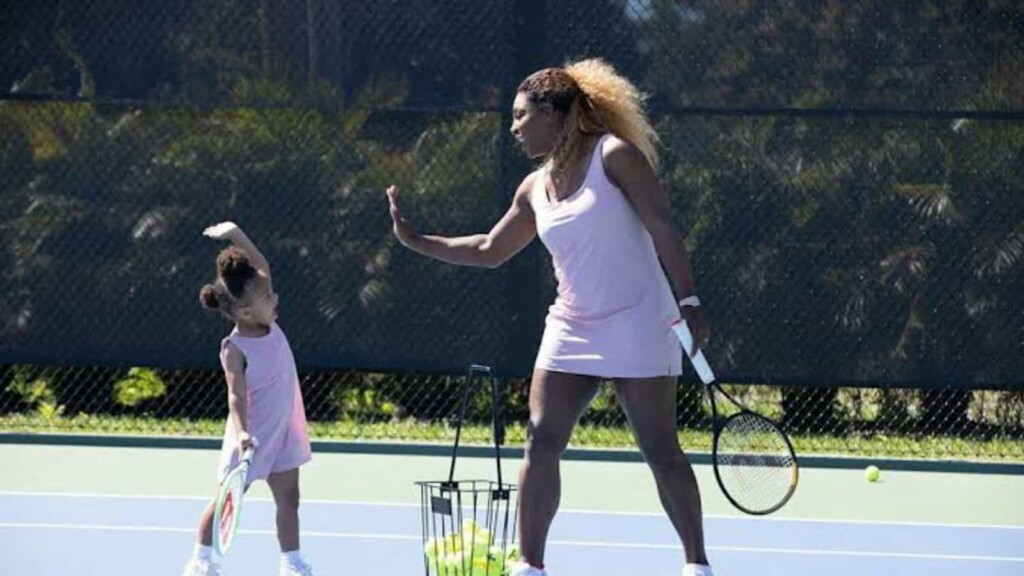 Serena Williams won the 2017 Australian Open, her 23rd Grand Slam title while being eight to nine weeks pregnant. Post that, she reached four Grand Slam finals, twice in Wimbledon in 2018 and 2019 and twice in the US Open in 2018 and 2019. She had to settle for the runners-up trophy both times.
"I lost so many matches after I had Olympia" — in 2017 — "because it was so hard to be on the court. I feel like I've given so much of my life to tennis, my entire life, that it's time to do something different for me and also work on other things.
"I feel like if I want to come back, I definitely can still come back," added the 23-time major winner giving further insight into her retirement decision. For fans, Serena continues to tease at a possible return to the Tour in the near future as, despite no preparation, Williams did manage to defeat the World No. 2 Anett Kontaveit.
Williams further opened up on how she is spending her time now away from the court. "Some days, I'm like, 'When is the last time I've been outside?' So that's normal. It's making sure I'm out there enough so it's not too much of an event [when I do go out].
"The other day, I wanted to get something to eat and I ended up staying home. I don't want to overdo that. it's important to step out just enough," added Williams giving fans a hint of life after 'evolution' from tennis.
Also Read: "Important part of my life is leaving too" Rafael Nadal gets emotional speaking about the vacuum created in his life with Roger Federer's farewell
Also Read: Lewis Hamilton × Serena Williams: A timeline for the close friendship between the two sporting greats