Former World No. 1 Serena Williams said goodbye to tennis at the 2022 US Open opting to go out in front of her home crowd. Williams announced her plan to 'evolve' from tennis at the start of the US Open leg series and bowed out at the Flushing Meadows following her 3rd round defeat.
While Williams always had her family and 'entourage' along with her, her daughter Olympia was a rare visitor. Olympia however became a regular during her farewell tour and Williams recently opened up on why did she not allow her daughter until now.
"I was afraid of being distracted because I was like, 'Wait, is she drinking? She came to a game once, very briefly, and I was like, 'Oh my God, is she wearing sunscreen?" It's nuts. So I was stressed and I was like, "Wait a minute, oh my God, I have to serve. That does not make any sense," said Serena on The Drew Barrymore Show.
Also Read: WATCH: Novak Djokovic gets emotional seeing Roger Federer spend the final moments of his legendary career with his family
"That little thing is the best,": Serena Williams on daughter Olympia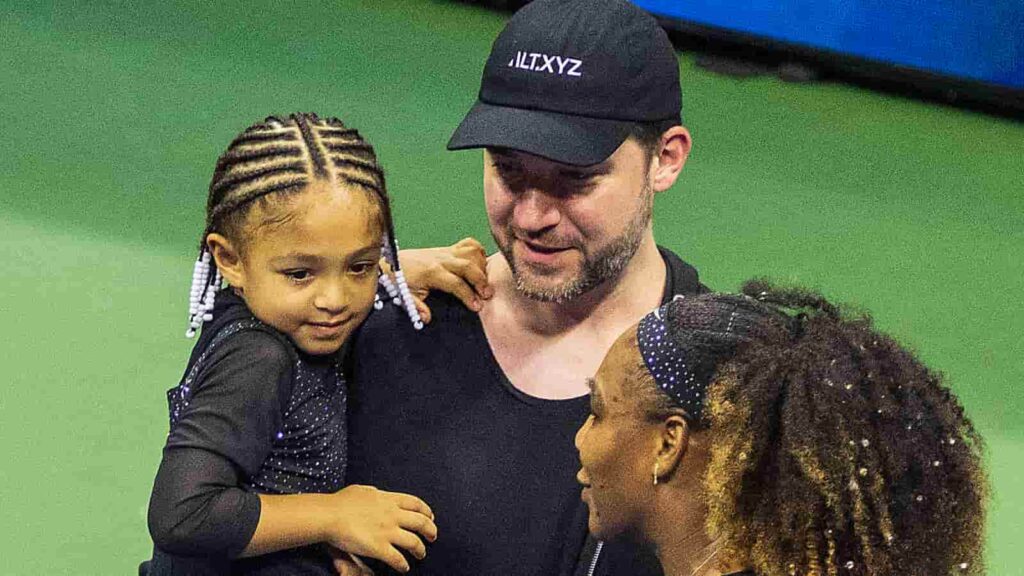 Williams gave birth to Olympia in September 2017. While the mother-daughter duo are quite famous on social media, the two have not made many on-court appearances. Olympia was however in attendance in Williams' first-round match at this year's US Open rocking her mom's old braided hair look.
Speaking with Barrymore, Williams further talked about how her daughter comforted her during her retirement leg as she was not winning many matches. Williams making a run to the 3rd round of the US Open was also a surprise to many as she was out of action for more than a year.
"So yeah, I never really had it in games until this summer actually. She's so fun. Apparently she was saying, "Go Mama, I am so proud of you. And I was like "What?" And then she comes back after I lost in Cincinnati, she came back and she's like, "It's okay Mama. You just have to do what you feel.
"I literally wanted to cry. It was like do what you feel do what your heart tells you. It was the sweetest thing ever and I was so proud of her. That little thing is the best," added Williams.
With Williams now having more time at her hands to spend with her daughter, fans can expect regular sneak-peeks into the superstar's personal life as she keeps updating her social media followers with regular updates.
Also Read: "I enjoy him just like you"- Argentina coach draws a parallel between Lionel Messi and Roger Federer
Also Read: WATCH: Roger Federer's wife Mirka consoles Rafael Nadal and other Team Europe players during the Swiss maestro's farewell