American legend Serena Williams has decided to hang her boots after the 2022 US Open. The 23-time grand slam champion took to social media a few days back to announce her decision and revealed that given her age, her priorities have changed. Serena played the Canadian Open and will now play the Cincinnati Open next week before finally competing at the US Open, marking the end of her illustrious career.
A lot has been talked about Serena's retirement and its timing knowing she wants to win that elusive 24th major title and level Margaret Court's record of 24 major titles. But Serena's childhood coach, Rick Macci told TMZ that he isn't surprised by her decision. He said that she wants to retire on her own terms and he's happy because she is doing that instead of calling quits outside the tennis court.
"It doesn't surprise me," Macci said. "Listen, she's doing this on her terms. She has a lot of things going on. I'm just happy for her because she's making the decision and she's doing it on her terms."
He also said that he is happy that she is retiring at the US Open as New York is where she gets the most love and it is where she won her maiden major title. He also believes that Serena will go out with a bang.
"It's not an injury, she's not hanging on too long or anything like that, but what I really like it's gonna end at the U.S. Open. That's where she won her first Grand Slam and people in New York love it. I think it's gonna be a must-see TV and knowing Serena, she's gonna go out with a bang," she said.
Also Read: WATCH: 'That B**CH!' When Serena Williams publicly hurled the 'B-word' toward Maria Sharapova
'I think your greatest act is yet to come': Rick Macci to Serena Williams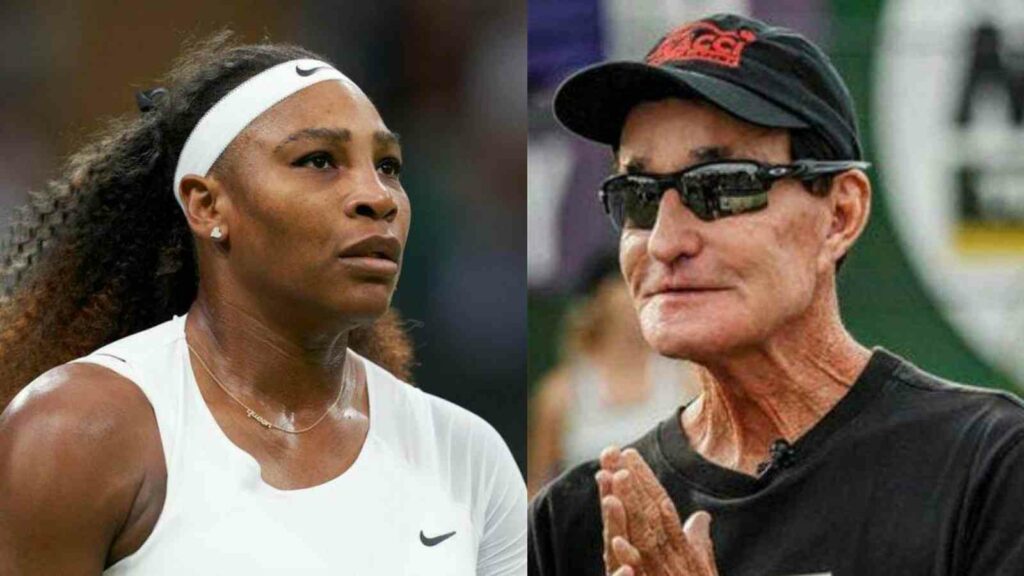 Macci also shared a heartfelt message for Serena. He reminded her that she has inspired so many people including himself and also concluded by saying that her greatest act is yet to come.
"You're doing it on your terms. Most of all, you're happy and that's the most important thing. You've influenced so many people's lives, you have no idea. Not just people playing tennis and to me, I think your greatest act is yet to come," he said.
Also Read: Cincinnati Masters 2022: Where to Watch, Live Streaming Details, and TV Schedule
Also Read: "It's more profitable" Emma Raducanu's hiring of Dmitry Tursunov drags the youngster into propaganda by Russian Tennis Chief
Do follow us on: Google News | Facebook | Instagram | Twitter