World No 4 Stefanos Tsitsipas is looked upon as one of the upcoming stars of the sport who has cemented his place in the era of Big-3. He has always been coached by his father Apostolos Tsitsipas from a very young age who has also been a tennis player himself. He shared a message about not getting a chance to go on a vacation with his father left everyone puzzled.
Though he is yet to win a Grand Slam title, he has managed to win nine ATP single titles. He became the youngest winner of the ATP Finals in the last eighteen years when he won in 2019. His best Grand Slam performance was his runners-up finish in the 2021 Roland Garros. He made seven appearances in the finals of the different ATP tournaments of the year, out which he managed to win twice.
He took to his Instagram account to share a message where he expressed his feelings about not being able to go on a vacation to an exotic location with his father. He shared a series of pictures from his recent vacation in Iceland where he is accompanied by Apostolos. He admitted that whatever be the case, his love for him will never fade away.
The Instagram post by Stefanos Tsitsipas had the caption as "I ain't got no Visa. I ain't got no Red American Express. We can't go nowhere exotic. It don't matter cause I'm the one that loves you best."
Also Read: "That's a different phase," Stefanos Tsitsipas talks of the increasing challenges of the Tour as Big-3 continue their domination while the next-gen enters
Stefanos Tsitsipas opens up about his performance at the ATP Finals as he missed an opportunity to become the World No 1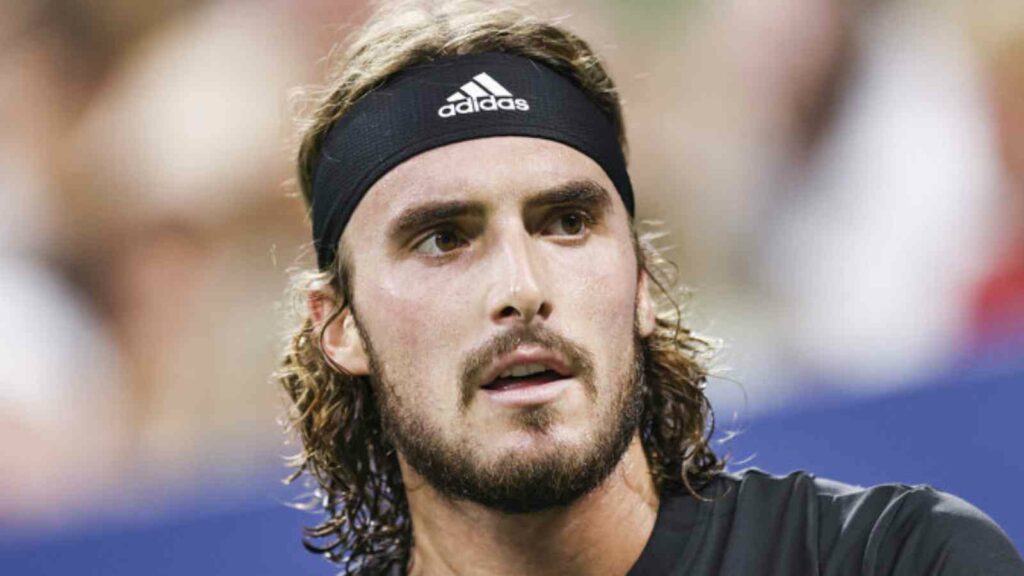 Despite being one of the breakthrough performers of the year, his sudden outbursts at the 2022 ATP Finals after losing to Andrey Rublev was quite talked about. He behaved like a sole loser against Andrey Rublev and called the Russian player unworthy of the win. But, he realized his mistake and seeked an apology from Rublev for his unfair behavior which he regrets deeply.
Despite having some remarkable performances throughout the year, he had a devasting exit at the Year-end Championship as he failed to qualify for the Final Four in his fourth consecutive qualification. He had a golden chance to end up as the World No 1 if he had went on to become the undefeated ATP Finals champion but all his hopes went in vain. Stefanos Tsitsipas admitted that he needs to be consistent to stay on top of the game irrespective of the distractions and changes in the environment around.
He hopes to become the World No 1 someday but he stated that he now needs to focus on his game and make the necessary improvements to be the best version of himself. He further claimed that he was very close on achieve his career best rankings of becoming the No 1 player. But was quick to introspect that it is going to be challenging to finish in the to 10 consistently since he desires to stay on the Tour for many more years.
Also Read: "I proved that I am still one of the best," Nick Kyrgios reflects on his comeback season after having started to 'lose his identity'
Also Read: Venus Williams suffered a major wardrobe malfunction in a revealing white dress at the Academy Awards