Amelie Mauresmo is a former world number 1 and has won two Grand Slam titles. She won the Australian Open and Wimbledon both in 2006. She was also an Olympic silver medallist in 2004, losing the gold medal match to the Belgian, Justine Henin. She has won 25 singles titles in her career and was inducted into the tennis hall of fame in 2015
Mauresmo is currently the tournament director of the French Open. She was named the director in 2021 and has been one of the main figures behind the induction of night matches at the Roland Garros. The night matches are a great spectacle for the event and have helped the French Open garner viewers for the premium attraction. The tickets for the night matches for the French Open 2022 are the priciest. So, they have tried to put up the marquee players of the day in that time.
Amelie Mauresmo talked about the fact that only one out of ten, night matches featured women's tennis. She said that the reason behind such scheduling was that women's tennis has less appeal than men's tennis. She received heavy criticism on that statement and was bashed by the players as well.
Also Read: Iga Swiatek is disappointed and surprised at Amelie Mauresmo's comments on women's tennis being 'less appealing'
Amelie Mauresmo says that she overlooked some points in the organization of this French Open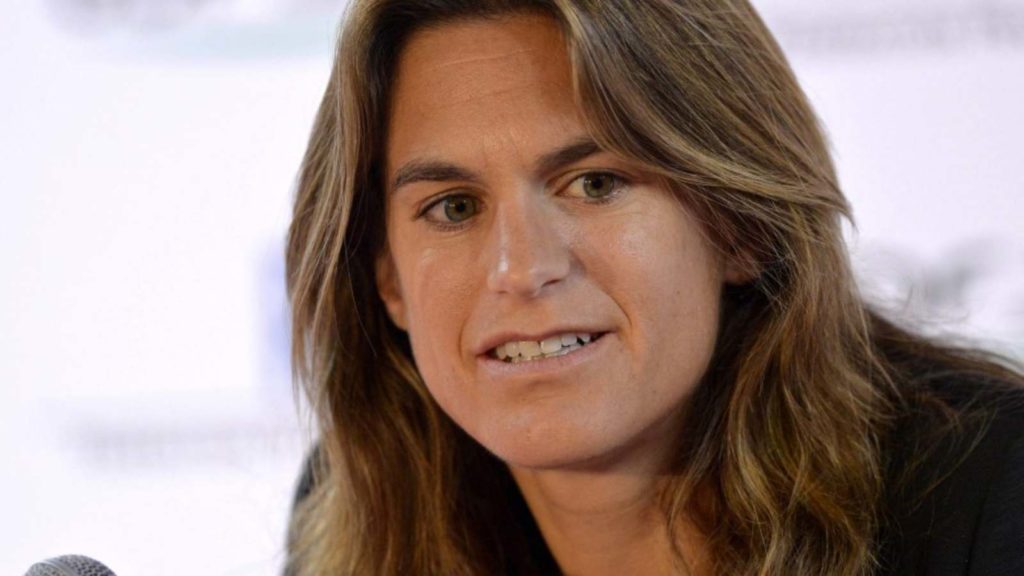 Amelie Mauresmo in an interview with the Tennis Channel said:
"First of all the comments I made, were taken out of the bigger context, taken out of context. I will say sorry to the players who felt really bad about what I said. I think the people who have known me on and off the court, know that I am a big fighter for equal rights and women's tennis in general."
About the night matches, she said: "Considering the night matches, my say was that, because we only have one match for the ticket holders, I feel it's tougher to take into consideration, the women's match. I feel it's the fair thing to do for the ticket holders, and in this regard, I really want to see if next year, in order to be more fair to women's player and to both categories, it would be good for a possibility to have two matches, or a women's match plus doubles match."
She also said that moving forward, her goals would be: "Try to find better solutions to be fair to everyone. I also think that it's too late but we tried to modernize the event, we tried to move forward, but I can see that there are some adjustments to be be made for sure and I'm gonna talk about it after the tournament."
Also Read: Novak Djokovic to take a tumble from the top spot, Alexander Zverev set to climb the ranking ladder after the conclusion of the French Open 2022
Also Read: "Spoilt kid, needs to grow up" Twitteratis rebuke Holger Rune's cold handshake after his loss to Casper Ruud
Follow our page FirstSportz Tennis for the latest updates