Former World No. 1 Novak Djokovic is the most successful player at Melbourne Park for winning 9 Australian Open titles, 3 more than 2nd ranked Roger Federer who has 6 Australian Open titles to his name. The Serbian has won a hattrick of titles on two separate occasions. After winning his first major in 2008, he won back-to-back Australian Open titles from 2011 to 2013 before going on a similar streak from 2019 to 2021.
Djokovic is 82-8 in matches at the Australian Open with a 91% winning rate, the most for him at any Grand Slam event. While it is safe to say Djokovic enjoys playing in Australia, over the past couple of editions, the same cannot be said from the Australian perspective when it has come to Djokovic playing at the Grand Slam.
Also Read: "Serena Williams just blew her away" Maria Sharapova's former coach discusses the impact of rivalry on the Russian
Novak Djokovic had to make a public apology after his list was rejected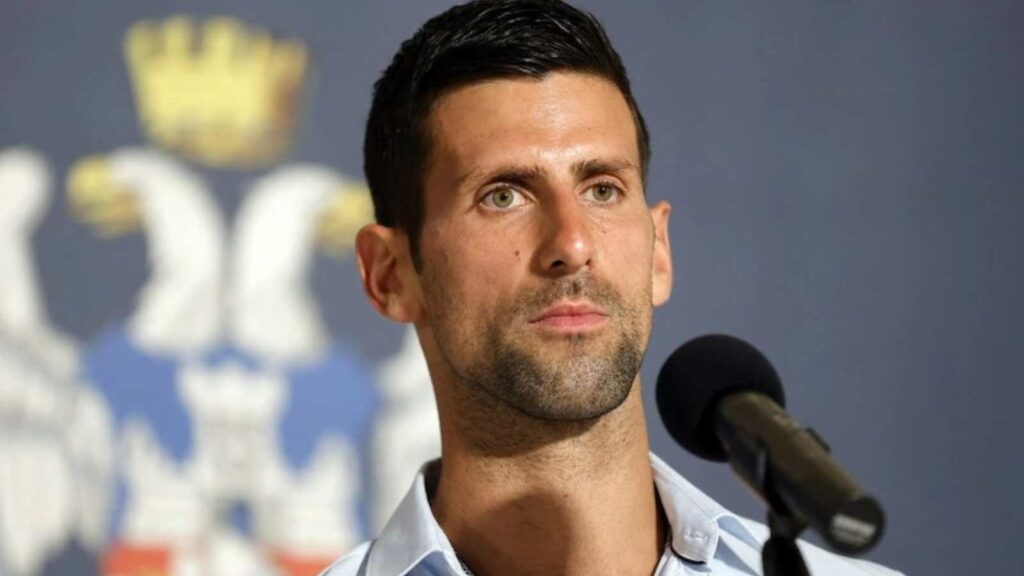 The entire drama regarding Djokovic's participation at the 2022 Australian Open is quite well known for possibly the entire globe for the scale at which things unfolded. Well aware of the compulsory vaccination policy for foreigners entering Australia, an unvaccinated Novak reached Melbourne with an exemption from the medical committee of Australia but despite it, he was not allowed and banned from entering Australia for three years while being deported immediately.
Not quite similar, but a controversy had happened for Djokovic prior to the 2021 Australian Open as well when the Grand Slam was being organised in peak Covid and the restrictions and rules were at their strictest level. With strict quarantine rules and procedures in place during the tournament, Djokovic had sent a list of demands before coming to Australia which read as follows:
Fitness and training material in all rooms
"Decent food," according to the level of the tournament and from an elite athlete
Reduce the days of isolation for the 72 isolated players, carrying out more tests that confirm that all are negative
Permission to visit your coach or physical trainer, as long as both have passed the PCR
If the previous proposal has the green light, that both the player and his coach are on the same floor of the hotel
Move as many players as possible to private houses with a court to train
Shocked and taken aback by the list of requests, Victorian Premier Daniel Andrews issued a strongly worded statement to the Serbian informing that no changes will be made to the schedule and rules while further saying, "The rules apply to them as they apply to everybody else. There's no special treatment here … because the virus doesn't treat you specially. So neither do we."
Djokovic then had to make a public apology via Twitter where he explained his actions and insisted that he did not mean to take liberty and privilege of his status for himself but was looking to speak as the Tour ranking leader for everyone so that within the quarantine and bio-bubble, the players could continue to prepare for the Grand Slam.
Also Read: "We live in a f*****g clown world" Twitter mocks USA after Joe Biden tests positive for Covid twice in a week while Novak Djokovic continues to be denied entry
Also Read: "It's amazing to have won most matches this year," Thrilled about achieving new heights, Carlos Alcaraz keeps his head down ahead of Umag final
Do follow us on: Google news | Facebook | Instagram