Novak Djokovic will play at the finals of the Tel Aviv Open in Isreal after not being able to play a single match during the hard-court season due to the unvaccinated status that did not allow him to enter the country. He will play against Marin Cilic in the finals and had a spectacular outing since he hasn't dropped a single set on his way to the finals.
Djokovic took on a new challenge when he tried his hands to play a little bit of wheelchair tennis against local player Elay Chayot. The Serbian played a few rallies to gain firsthand experience of the challenges of the format since it was totally different from regular tennis. Djokovic expressed his excitement on his social media account where he thanked Chayot for guiding him and teaching him some tricks of the game. He posted a story on Instagram with the caption "Great to play with you Elay!"
This is not the first time Djokovic has tried his hands at the wheelchair tennis. He had played alongside Dylan Alcott during the exhibition match at the Australian Open in 2017. The 21-time Grand Slam singles champion had earlier expressed his wish to learn more about the format as he was always in admiration for this format of the game since he finds it super-hard and challenging each time he tries to play and addresses them as the real heroes of the game.
Also Read: Nick Kyrgios joins the elite company of Novak Djokovic and Rafael Nadal as he writes his name in a stat that very few can match
Fans react to Novak Djokovic's taking up new challenges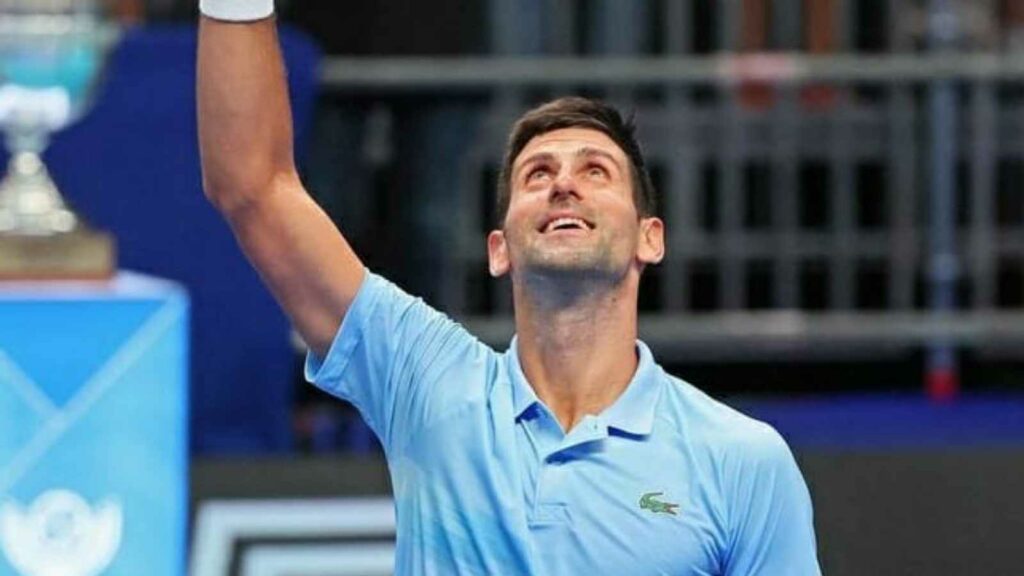 Novak Djokovic last played at the Laver Cup in team Europe and was the witness to the iconic moments of Roger Federer's farewell night. Djokovic's participation at Tel Aviv was much criticized after having a tough and late start to the year over his unvaccinated status. He had missed playing at two of the Grand Slam events of the year and with his absence, he had a substantial drop and fell out of the Top 5 of the rankings.
Djokovic's new challenge of playing wheelchair was hugely appreciated on social media for taking up new challenges and learning new things despite other challenges on his professional front where some even appreciated the level of admiration for the game.
Also Read: "Do you guys f***ing know anything about tennis?" Tennis Twitter enraged the ultimate disrespect shown towards Roger Federer in a retirement tribute photo
Also Read: Nicolas Almagro hails Roger Federer for his exemplary contribution to tennis and compares his legacy to Michael Jordan and Tiger Woods