Rafael Nadal, the 36-year-old Spaniard is widely regarded as one of the greatest tennis players of all time with 22 Grand Slam titles to his name which is more than any player in the history of the sport. Only Novak Djokovic and Roger Federer come close to Nadal's tally of Grand Slam titles with 21 and 20 titles to their name respectively.
Nadal has enjoyed a fantastic season this time around, winning his 21st Grand Slam title as he beat Daniil Medvedev earlier this year to win the Australian Open and then winning the French Open as well which was his 22nd Grand Slam title as he maintains his lead over Novak Djokovic and Roger Federer.
Also Read: "At least we can try" Thanasi Kokkinakis confirms US Open doubles plan with Nick Kyrgios as the pair set eyes on the Grand Slam and the ATP Finals title
Rafael Nadal amused by a young fan during a training session in Mallorca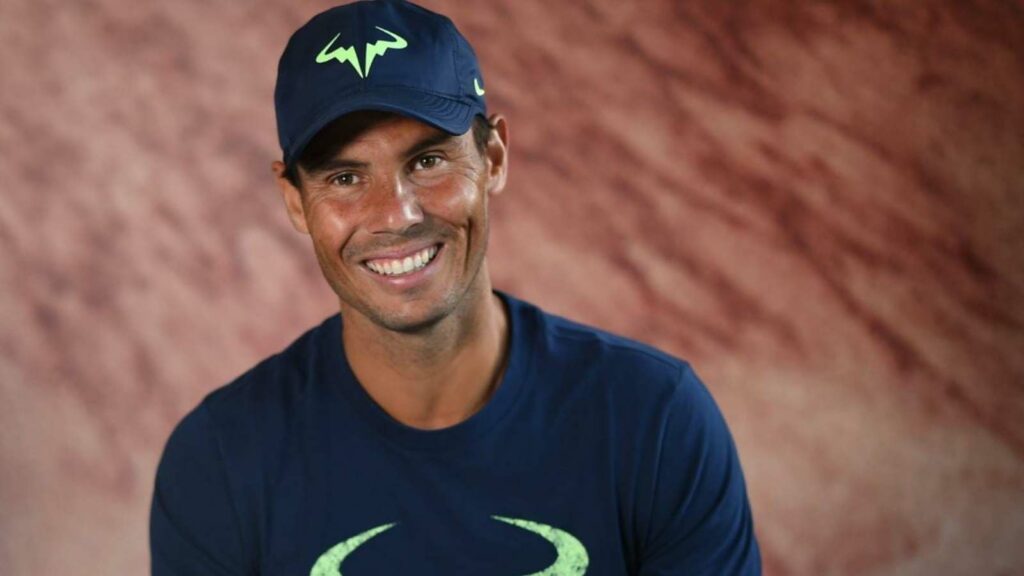 Beginning his preparations for the hardcourt swing as the US Open draws nearer, Nadal was seen practicing at one of the courts in his academy in Mallorca, Spain. In one of those sessions, Nadal hit the ball too hard towards his training partner Tomeu Salva which was caught by a young fan in the stands.
The fan proceeded to celebrate catching the ball with his friend and went wild which certainly caught Rafael Nadal's attention and the Spaniard couldn't hide his amusement at the adorable moment, currently preparing for the US Open, Nadal is coming back from an injury which he suffered at this year's Wimbledon.
The Spaniard made it to the semi-finals of Wimbledon after beating American Taylor Fritz in a thrilling quarter-final, Rafael Nadal was scheduled to face Nick Kyrgios in the semis but the Spaniard had to withdraw from the tie due to an abdominal tear and had to drop out of the tournament.
Kyrgios got a walkover into the finals of the vent where he eventually lost to top gun Novak Djokovic who claimed his 21st Grand Slam title and inched ever closer to Nadal's tally.
Also Read: "Go man, raise children, go ski, do something else!" When Novak Djokovic's father called Roger Federer irrelevant and asked him to retire
Also Read: "United States is the best in terms of sports spectacle" Andrey Rublev expresses his excitement in starting his North American Swing in Washington
Do follow us on: Google News | Facebook | Instagram | Twitter