World No. 1 Daniil Medvedev had a poor title defence at the 2022 Canadian Masters in Montreal as he lost in the second round to World No. 37 Nick Kyrgios who made his way to the quarter-finals of the tournament. Medvedev, being the top seed, had a bye in the first round and started his campaign directly against Kyrgios but the in-form Australian came out on top after a long battle despite Medvedev winning the first set.
Medvedev's early loss as the defending champion made the race to World No. 1 very interesting as he is just 125 points ahead of current World No. 2 Alexander Zverev. However, with the German out injured, Medvedev has some breathing space but still has World No. 3 Rafael Nadal chasing him who can replace the Russian as World No. 1 if Medvedev fails to reach the quarter-finals in the Cincinnati Masters and Nadal ends up winning the Masters title.
Also Read: "He talks to her so badly," Top journalist calls Stefanos Tsitsipas' father CRAZY over the horrible treatment of his own kids
Daniil Medvedev turned back after identifying the heckler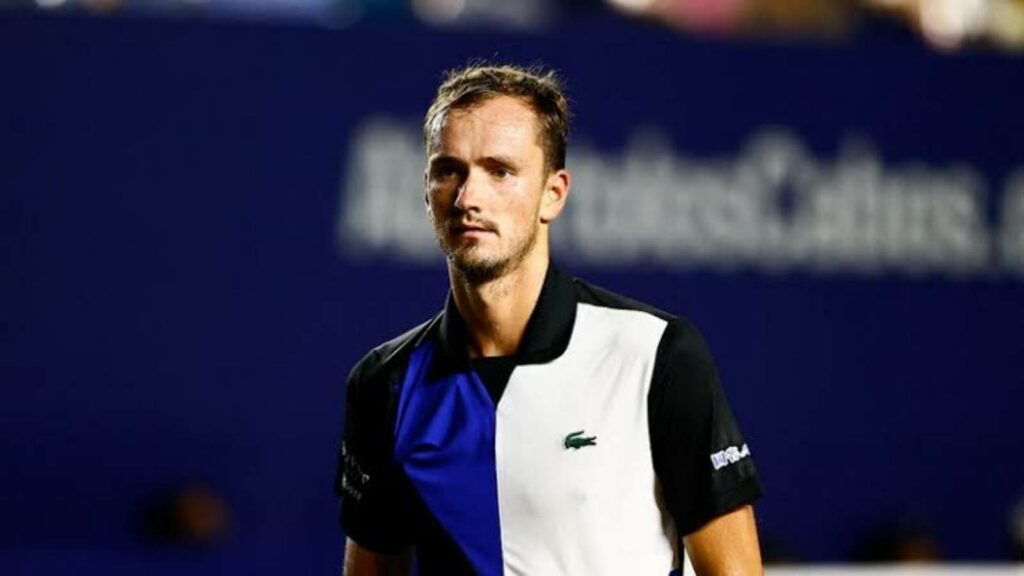 Medvedev has not been as consistent as he would have liked to be since becoming the World No. 1. Achieved the ranking first at the 2022 Indian Wells Masters, but he failed to hold on to the rank for the 2022 Miami Masters and with the majority of his clay season getting disrupted due to his hernia surgery followed by the Wimbledon ban, he lost two finals and has won just one title since then, the ATP-250 event in Las Cabos last week before coming to Montreal.
Having lost the match after winning the first set and hampering his chance to keep a healthy lead at the top, Medvedev was disappointed with his loss and on his way to exit the stadium, one of the crowd members outside the gates started screaming 'Loser' as Daniil was on his way out. Medvedev snapped immediately and proceeded to have an altercation as he quickly spotted the fan making the comment requiring the security to rush and separate the player from the fan.
While the dialogue between the player and the crowd member remained inaudible in the available video, the body language and expressions of Medvedev certainly showed that pleasantries were definitely not exchanged between the involved parties. The tournament is yet to comment whether any action was taken against the identified member for the heckling but the incident certainly showed how tough the players have to be mentally to deal with rowdy spectators in the stadium.
Also Read: "It's time I learn how to play tennis" Taylor Fritz's girlfriend cannot contain her excitement after Naomi Osaka gifts her racquet from her new collection
Also Read: "I did a lot of mistakes that I kind of don't accept," Iga Swiatek swallows bitter pills as Beatriz Haddad Maia defeats her in 3rd round in Toronto
Do follow us on: Google News | Facebook | Instagram | Twitter