Serena Williams, 23rd-time Grand Slam champion in the women's category and former World number one, is making her return to the hard-court swing after her shocking first-round exit at the 2022 Wimbledon Championship losing to Harmony Tan in an exciting three-set match. She had made her return to the court after a gap of twelve months. Though she looked strong and played some powerful baseline shots with a strong serve, eventually lost some crucial points with unforced errors and lost the match.
The 6th-time US Open champion recently dropped out of the WTA rankings and will likely be unseeded at the US Open 2022. Serena looked exceptional in recent years at the tournament, having reached the final twice in 2018 & 2019, and the semi-finals in 2020. Due to lack of match time and her inconsistent form, she will not one of the favorites to win the title but it is too soon to underestimate the champion and rule out of contention.
Also Read: "Serena Williams just blew her away" Maria Sharapova's former coach discusses the impact of rivalry on the Russian
Serena Williams is hopeful to start her winning ways in front of her home crowd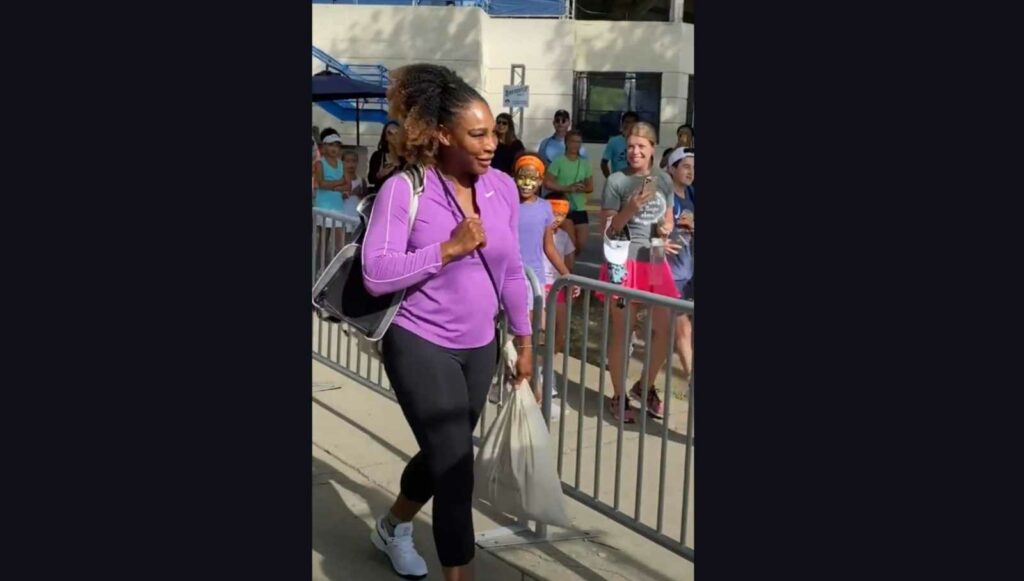 Serena is making the most of her time returning to practice and is getting herself prepared for the upcoming challenges. She will kickstart her hard-court swing with her appearance at the National Banks Open in Toronto, her second tournament of the year as a wild-card entrant which starts on 8 August. She has won three titles at Toronto, the last she played was in 2019 when she had to retire because of back cramps in the final against Bianca Andreescu of Canada. Serena is scheduled to play both the WTA 1000 events ahead of the US Open 2022.
Recently, she surprised everyone when she showed up for a practice session in Washington D.C even though she is not a part of the Citi Open 2022 draw. She practiced with her sister Venus Williams, who is making a comeback to the Citi Open in the singles category after a gap of eleven months. The practice session went on for almost two hours and she smashed some amazing backhand shots during the practice session. In the video posted by the Citi Open page, she was all smiling and greeting her fans while going for the training session. The video was captioned as "The best Sunday surprise. 23-time Grand Slam champion Serena Williams stopping by for a DC morning practice".
Also Read: "If there is an issue, there we should speak about it" Andy Murray shares the importance of ex-coach Amelie Mauresmo's experience in his stand in favor of feminism
Also Read: "Don't f*g tell me the rules" When Roger Federer lost his cool in the 2009 US Open finals and accused the chair umpire of bias toward Juan Martin del Potro
Do follow us on: Google News | Facebook | Instagram | Twitter