Jack Draper, the 20-year-old British sensation has been recording in excellent performances in the past few weeks, the young Brit recently made it to the quarter-finals of the Canadian Open after his opponent Gael Monfils had to retire from the fixture due to a foot injury which formed the Frenchman to withdraw from the match.
Ranked at number 82 in the world, 20-year-old Draper is steadily climbing the ranks as he keeps overcoming tough opponents as he beat Hugo Gaston in the round 1 of the Canadian Open and then he beat Stefanos Tsitsipas in the next round before featuring in a match with Monfils. Pablo Carreño Busta is Draper's next opponent in the quarter-finals of the tournament.
With four challenger titles to his name, Jack Draper is having a fairy tale run of sorts at the Canadian Open this time around, he also played at the 2022 Wimbledon where he was eliminated by Alex De Minaur in the second round of the third major of the season. Boasting a powerful serve and having powerful shots, Draper continues to evolve his game and improve with every match he plays.
With every appearance he makes, it seems like Draper's fans keep increasing. The young Brit shows a lot of potential in his game and it seems like he is destined straight to the top.
Also Read: "He talks to her so badly," Top journalist calls Stefanos Tsitsipas' father CRAZY over the horrible treatment of his own kids
Jack Draper's relationship status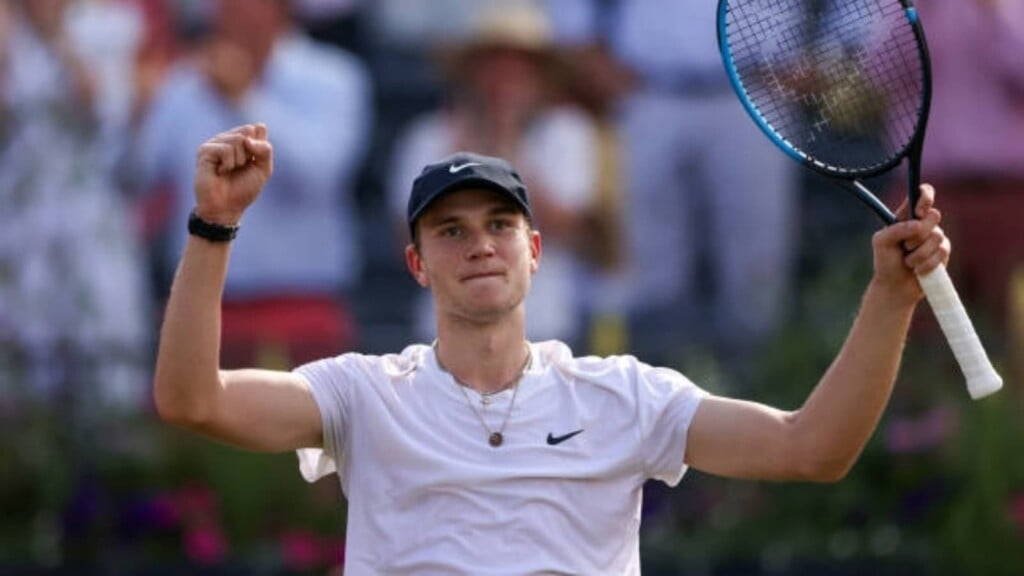 Jack Draper is completely focused on his craft and on his career right now as it is speculated that Draper is currently single in 2022, there is also the possibility that Draper could be seeing someone in private and is just keeping the news under wraps. Jack Drapers likes to keep his private life to himself and there is little to no information available on the person he is dating if he is dating someone that is. Being new to fame, there is also little to no information on Draper's past girlfriends or his history with relationships.
Also Read: "I think he's the only one who can compare to Roger Federer, Rafael Nadal, and Novak Djokovic," Andy Roddick makes a shocking claim about Nick Kyrgios
Also Read: "Changing the way we deal with mental health" Serena Williams is excited after striking a deal of $5 million with WonderMind
Do follow us on: Google News | Facebook | Instagram | Twitter