Tatjana Maria the 34-year-old German tennis player is peaking at the time when most players are retired or thinking of retirement. Maria had played 35 Grand Slam singles and her previous best result was a third-round appearance at the French Open. In Wimbledon, she had only ever made it to the second round in the previous 8 appearances, but at the age of 34, in her 35th Grand Slam and 9th Wimbledon appearance, a cinderella run started for Maria and she became the semifinalist at SW19 in Wimbledon 2022.
Maria's grit got her through many matches where she was done and dusted including her fourth-round match against Jelena Ostapenko and even her quarterfinal match against compatriot Jule Niemeier. Through all of this, she had the support of her team, her husband Charles-Edouard Maria, and her two children. This is Maria's second comeback journey after giving birth to her second child.
Also Read: "An absolute brat!" Jelena Ostapenko gets booed off the court by the fans after her 'unsportsmanlike' conduct
Know about Tatjana Maria's husband Charles-Edouard Maria.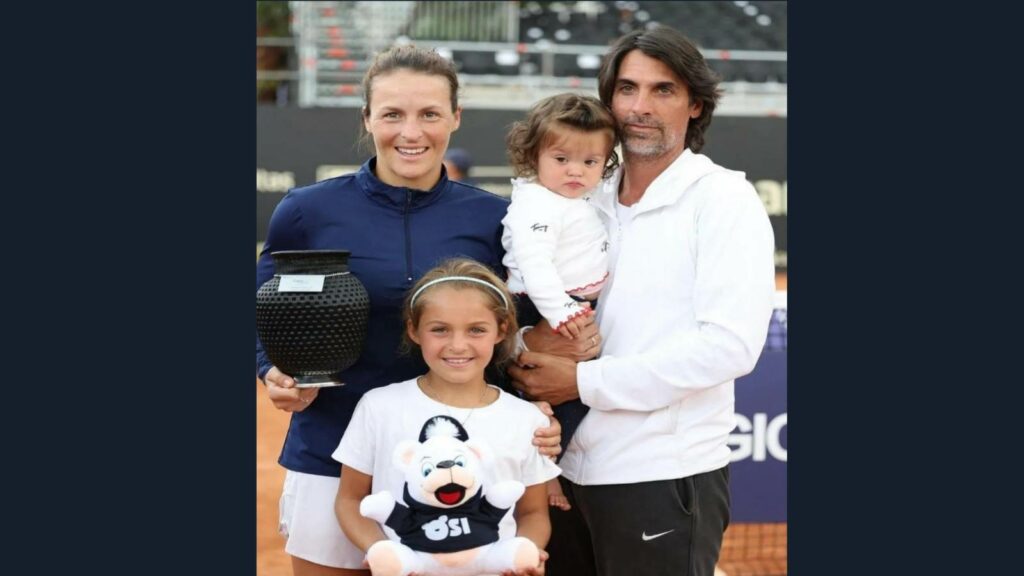 Charles-Edouard Maria, the husband of Tatjana Maria was a former French tennis player and now serves as her coach. The two married on 8th April 2013 and have two children together. Their first child Charlotte was born on 20th December 2013 and the second daughter Cecilia was born on 2nd April 2021. Maria's comeback after her the birth of Cecilia has been stupendous as the german made her first semifinal appearance 21 years after turning pro.
Charles has been instrumental in Tatjana's success and he has stood by her like a rock. Though Charles never made it to the ATP top 100 in his singles career, he is an accomplished coach and has coached Tatjana through most of her career. Charles likes to keep a low profile as much information is not available about him on the internet.
Also Read: "Inner fight is always the biggest" Novak Djokovic makes a ferocious comeback to defeat Jannik Sinner in the quarterfinal of Wimbledon 2022
Also Read: "He knows I don't like it," Novak Djokovic reveals son Stefan tries to 'intimidate' him by impersonating Rafael Nadal's forehand
Follow our page FirstSportz Tennis for the latest updates