Swiss tennis legend Roger Federer was among the first tennis star to congratulate Lionel Messi and the Argentina team on winning the 2022 FIFA World Cup in Qatar, last night. Federer took to Instagram and shared a picture of Messi kissing the trophy and wrote in the caption that the latter 'redefined greatness.'
In one of the greatest finals of all time that could have gone either way, Argentina eventually emerged victorious over the defending champion France, thanks to the precious saves by the Argentine goalkeeper and match hero Emiliano Martinez in the penalty shoot-out. Earlier, in the regular time, Lionel Messi scored two goals and took his team ahead of France before Kylian Mbappe scored back-to-back goals out of nowhere, forcing the match to extra time.
"Fairytale stuff Argentina! Time and time again you @leomessi have redefined greatness. It's a privilege to watch you. Congrats Leo & Argentina. Special and historic," the 41-year-old Federer wrote for the football legend and possibly the greatest of all time. Federer and Messi are great admirers of each other, earlier on the former's retirement, Messi called him a genius.
Roger Federer was not the only tennis star to congratulate Argentina following their title win last night. Spanish star Rafael Nadal and 2009 US Open champion Juan Martin del Potro were among the first who shared social media posts congratulating the World Cup champions.
Read Also: Roger Federer stuns everyone with his appearance at the star-studded gala event of Moet and Chandon along with Natalie Portman
Roger Federer receives great retirement advice from Martina Navratilova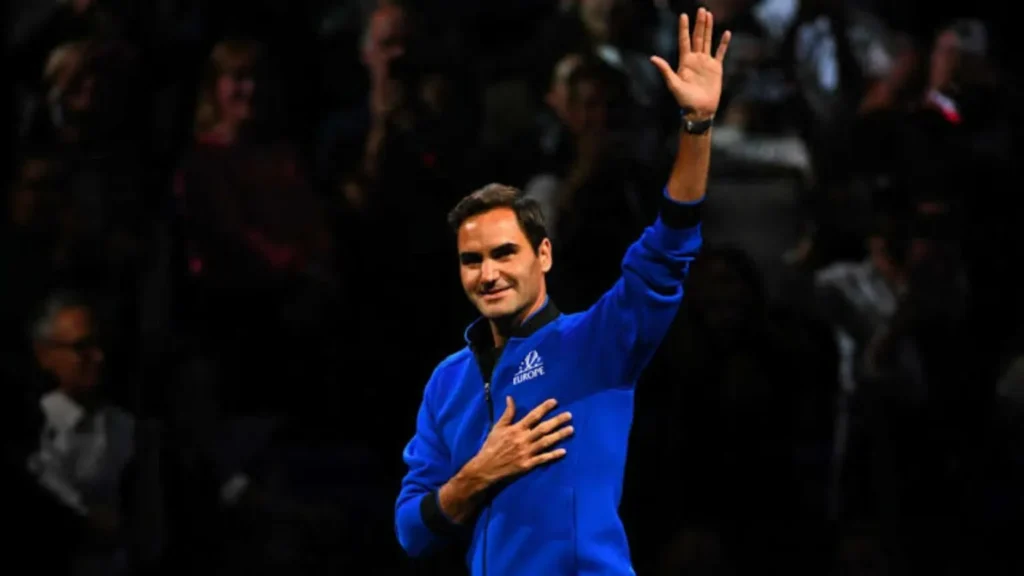 Swiss tennis legend Roger Federer bid goodbye to the sport in a heartfelt ceremony in September, after playing his last match in Laver Cup for the Europe team. Following the announcement, Federer received emotional messages from across the world. Czech–American and former world No 1 Martina Navratilova too offered some advice to Federer on the next phase of his life. 
Navratilova congratulated Federer for the legacy that he is leaving behind that she thinks will be hard to fill for the coming generation. She thinks that without the pressure of the next tournaments, practice sessions, and meals, he can feel free to explore the things he is passionate about, and even discover new ones.
On the future prospects of the 20-times grand Slam champion, Navratilova wrote, "Roger could be an ambassador, or maybe president. And it might not be Switzerland, either!", showing great admiration for the Swiss legend.
Read Also: "I don't think I did anything too wrong," Dan Evans says he has no regrets over his public criticism of Davis Cup captain Leon Smith over team selection
Read Also: Martina Navratilova praises Brittney Griner for her statement on Paul Whelan upon returning from prison