Serena Williams needs no introduction. The 23-time Grand Slam champion had carved a niche for herself, first as a tennis player par excellence, and now as a businesswoman juggling multiple ventures.
At 41, Serena has 39 major titles (across all categories), 319 weeks as world no.1, over $94 million in career earnings, and a beautiful family. She married internet entrepreneur and Reddit co-founder Alexis Ohanian in November 2017. In September of that year, they welcomed their daughter Olympia into the world.
Serena won her 23rd and final Grand Slam title at the 2017 Australian Open when she was already pregnant with Olympia. She would go on to have a difficult delivery and suffered a pulmonary embolism right after giving birth. She later revealed that she also suffered from Postpartum Depression.
5 years later, Olympia is a happy and healthy child, and Serena is retired from tennis and is focussing on the next phase of her life. In a recent interview with Wondermind, she opened up about her experience with motherhood and working on her venture capital startup.
Also Read: "So we can say the same for Michael Jordan?" Musician Mike Baggz gets thrashed by fans for saying Serena Williams should have married a Black American man for a better legacy
'I think the most important thing is teaching her about God and Bible' Serena Williams on raising Olympia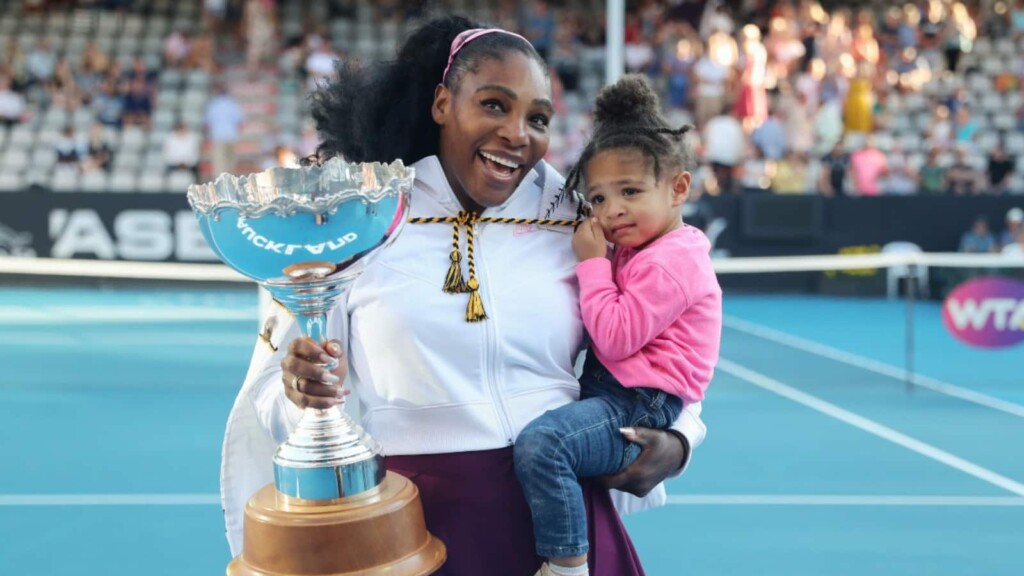 The 41-year-old opened up about her experience with motherhood and raising Olympia along with Ohanian. She told Wondermind that it is her greatest challenge, "You're never right as a mom. It's like you're always second guessing yourself and you're always like, I don't know if this is right. You'll know in, you know, 20 years down the road."
She reiterated the importance of faith to her and its role in raising her child saying, "But it's always just like, I don't know, what if I did this wrong? And you're kind of second-guessing yourself but I think that the most important thing is teaching her about God and teaching her about the Bible—that's so important to me.
"And so I know that that's the best thing for her. And as long as I root that, then everything else will kind of fall in place. And that's all I can say and do about it," said Williams.
On her newest adventure, Serena Ventures – her venture capital fund that invests in businesses founded by women and people of color – her excitement was palpable, but her answer was grounded in realistic outcomes. She answered how she manages to prioritize herself when swamped with work.
"It's not easy. That's why I said I can do better because I do all this stuff: I do my work and then VC stuff and then I do Olympia stuff, my daughter, but I don't do Serena stuff. And I'm still trying to figure out the balance of how to prioritize myself. But it's hard.
"As a mom, Olympia wants to do this and she wants to do that and I'm like: OK, I can do that and I can do this, and there is no time for me. So I'm still trying to figure that out," concluded the former World No. 1.
Also Read: Fernando Verdasco admits to a violation of the Anti-Doping Policy as he gets charged with offense having suspension upto 2 years
Also Read: Juan Carlos Ferrero blatantly compares Carlos Alcaraz's professionalism to former student Alexander Zverev, says the stint with the German wasn't easy