Nick Kyrgios advanced into the 3rd round of the Wimbledon 2021 after he defeated Italian Gianluca Mager 7-6(7), 6-4, 6-4 in 1 hour and 51 minutes as he battled on back to back day after seeing his round 1 game getting rescheduled for the next day due to end of day's play.
While Nick certainly brings a whole lot of entertainment on the court with his amazing trick shots and crowd interactions, he also talks about the topics many avoid and gives and takes open criticism about it. He spoke up about the grass at this year's Wimbledon, his Olympic plans and how he has shunned the comments made by others about himself.
Nick talks about his match against Mager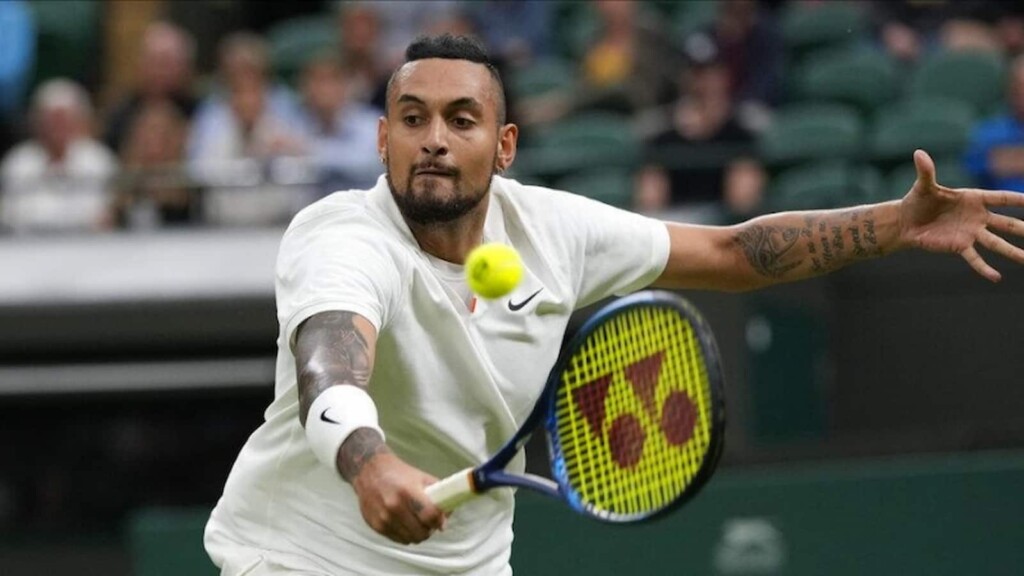 "The first set was huge. I feel like guys these days especially against me, I mean he went out there with a game style knowing that if I play my normal game style, I'm gonna get crushed. So he played a game style where he didn't even let me get me into rallies much, he was serving big on first and second, trying to get the first strike whenever he could.
"He was hitting massive off both sides and there wasn't really much I could do to be honest. But again, that's what these guys got to do to beat me, like on Grass, he nearly did it. In the first set, he was playing on, honestly I couldn't do much more. Like I just couldn't, I was serving well, I thought I was returning well. I fell like I am playing well, he just took the racquet out of my hands.
"I got to stay composed, 5-2 down in the tiebreaker, it could've gone either way. But you know I have done it so many times before and I feel like that's where experience comes use. He's a hell of a player, he really surprised me today." said Kyrgios about his match against Mager.
Nick Kyrgios talks about the Grass at Wimbledon this year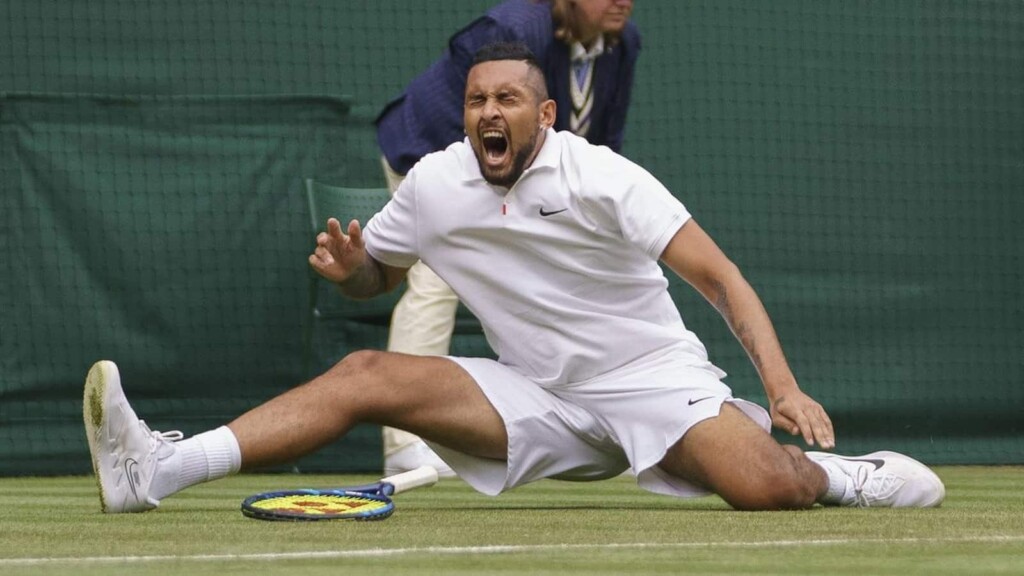 With the grass coming under great scrutiny this year due to more than normal slips and injuries taking place, Kyrgios talked about his opinion on Grass this year at Wimbledon.
"Don't get me wrong, these are some of the best Grass courts in the world. Let's just make that clear. But every single player would agree that they've completely slowed down the Grass. It's not playing like it should be. Grass courts are meant to be ridiculously fast, reward big servers, players that are going to come in, hit nice volleys, Federer for that instance.
"Now they've completely slowed down the court and you are not getting as much out of your serve that you should be getting. I'm hitting 136 miles/hour like the serves. Back in the day, unreturnable. But now, Mager is returning winners off my first serve and it shouldn't be happening. But it is what it is." said Kyrgios.
Kyrgios says all surfaces have become same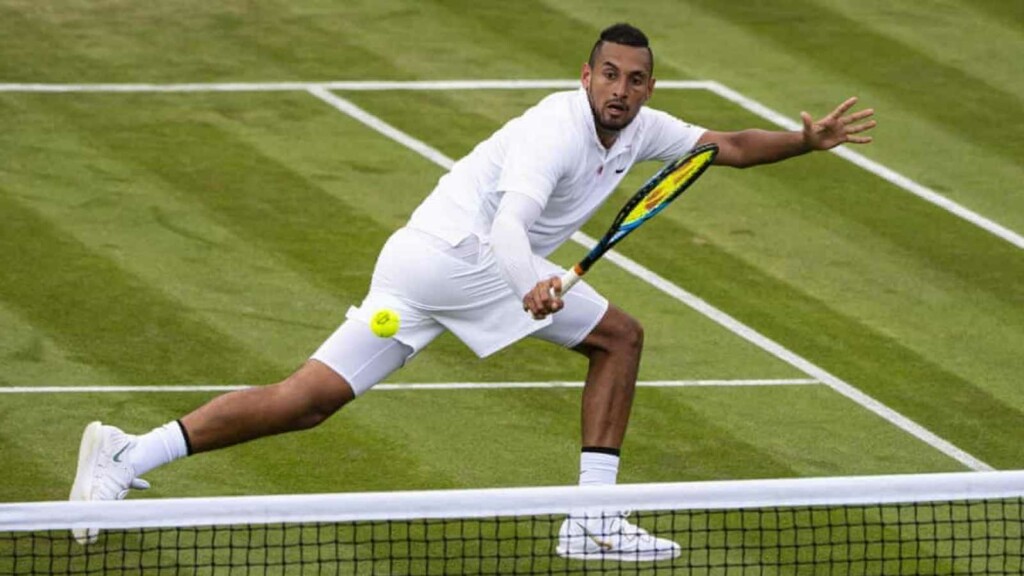 Nick discussed how for entertainment purposes the surfaces have been made same and no contrast has been left among the surfaces.
"I think they have obviously done it for the TV purposes, it's nice to see rallies on the Grass, it's nice to see Djokovic gracing the court with his rallies. But Grass court tennis is serve and volley, it's the roots of the tennis game. Tennis grew up on this surface. The Grass courts that I played on when I was younger, they were fast, you got rewarded for flat shots, you don't get rewarded anymore.
"I feel like that's just the way tennis is now. All surfaces are playing at similar speeds when Grass and Clay should be completely different, you should have rallies on the Clay, not rallies on Grass courts and now you're having rallies nearly every point. I know they are not going to change it and players will just need to adapt. That's what it is." concluded Kyrgios.
Nick Kyrgios will now be up against Felix Auger-Aliassime in the 3rd round at Wimbledon 2021.
Also Read: 'Federer, Nadal and Djokovic are gods, not everyone can be like them': Nick Kyrgios