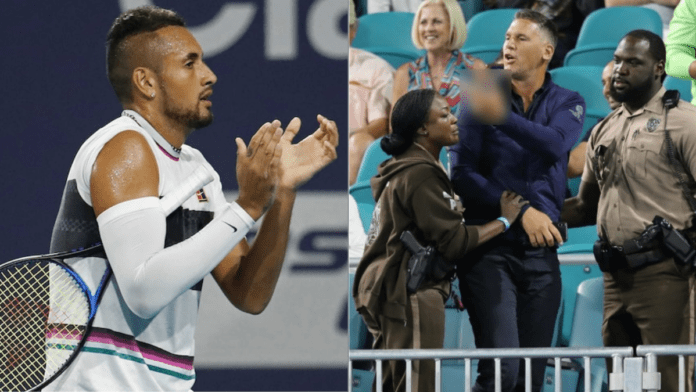 Nick Kyrgios is known for having fun and arguments with his opponents and umpires. But this time Kyrgios got into a heated argument with an audience member during his match against Dusan Lajovic at the Miami Open.
At first, it was believed that the man was just making fun of Kyrgios. But after the match, Kyrgios confirmed that the man was hurling abuse towards the Australian No.1.
"You got nothing to do on a Sunday", said Nick Kyrgios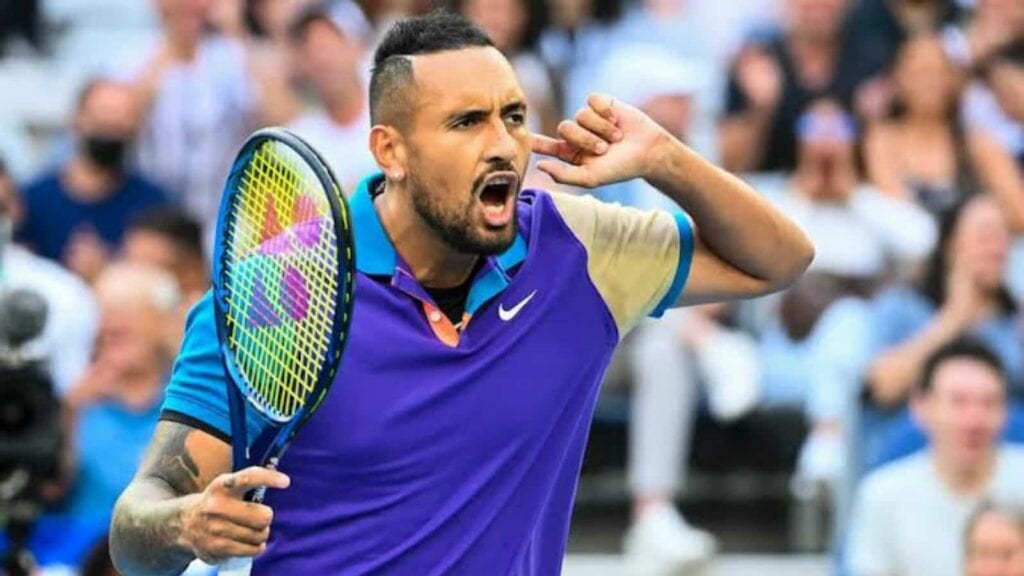 You could either love Nick Kyrgios or hate him and this particular 'not so gentle man' belonged to the latter group. This is why during the match the two got indulged in a battle of words.
It was all fun and games at first or so did the commentators at Amazon prime thought. Because after the match Nick Kyrgios confirmed that the man was hurling abuses at him.
As a spectator, your job is to come to the stadium, cheer for your favorite players and enjoy the match. But this guy had different ideas, he began by getting into an argument with one of the most outspoken tennis players ever. Nick Kyrgios made a joke out the guy and the crowd was definitely enjoying what they saw.
The spat began when at the change of ends the guy yelled at Kyrgios, "You're a d***!". To which the Aussie replied, "Okay, I don't quite understand the context of it. You're sitting here, you paid good money to watch me on a Sunday night, so you obviously have nothing else to do".
The fan again yelled the same thing to Kyrgios and this time he replied by saying, "You have nothing else to say?" To which he replied, "come here and say it." and Kyrgios replied by saying, "no, because I have to play".
The fan was visually frustrated as Kyrgios kept on making fun of him. He even received a code violation for throwing a ball towards the guy. Eventually, security escorted the guy out of the stadium and the match continued. Amongst all the drama Kyrgios still managed to beat Dusan Lajovic in straight sets (6-3, 6-1).
After the match, Nick Kyrgios said, "Idiots like that in the crowd who have nothing better to do on a Sunday night than watch me play are talking to me as if they're not interested in watching when they've literally got nothing else to do but sit there and watch me. I had a bit of fun with it. I knew that I was going to get him kicked out. I loved it, I loved every single bit of it. I thought the crowd loved this match I had a lot of fun. I mean I don't mind. If anything he got me going a little more. I'm really happy with how I played."
Also Read: When FRUSTRATED Nick Kyrgios threw a water bottle towards the Umpire