Nick Kyrgios is always in controversies on and off the court and this time his off-court life has been exposed by his girlfriend Chiara Passari who revealed some shocking details about the Australian tennis player who was accused of cheating after Chiara revealed their fight chats and a photo of Nick with a naked woman, which led to a huge fight between the two during their quarantine in Adelaide.
The fight took an ugly turn when Passari uploaded and openly disclosed details about her relationship with Nick and their fight on her Instagram account which spread like wildfire. With Kyrgios always in the limelight for not the good things, this added more fuel to the already raging fire and the 'bad boy' image of the 26-year old continues to grow.
As the argument between the couple escalated, the hotel authorities were forced to bring police forces to intervene in the matter and the couple was separated in different rooms for the rest of their quarantine period. However, as per the recent reports of The Daily Telegraph, Kyrgios flew to Canberra without Chiara and took to his social media handles to write cryptic messages.
Nick uploaded a photo of himself and the location of Canberra in his post, confirmed his departure from Adelaide where the fight took place and the current whereabouts of Passari have not been revealed and it is believed that she is still in Adelaide.
Nick Kyrgios may drop out of Top-100 soon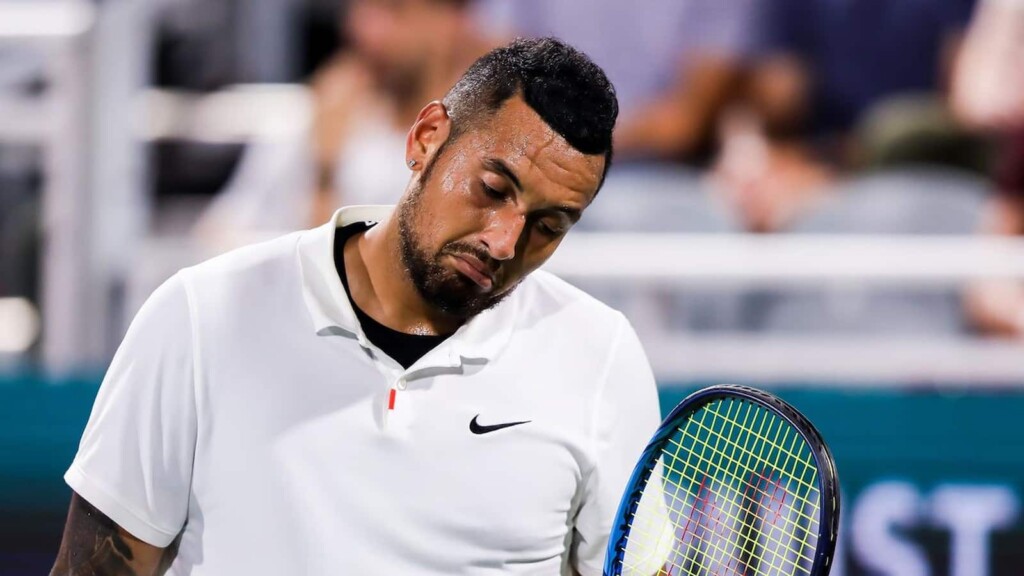 Nick is currently ranked World No. 95 as per the latest ATP singles rankings and last played on the Tour at the 2021 Laver Cup representing Team World. He shortly announced that he has decided to end the season after having played only 15 matches this year and having a record of 7-8.
"Over the past couple months, I haven't been 100 per cent healthy. I've been dealing with left knee patella tendinopathy and continuing to play without treating it can lead to further pain and greater setbacks. I've chosen to fly back to Australia to reassess and am planning to get PRP treatment to settle down and rehab my knee.
"I'm disappointed it has kept me from playing my best tennis and hopefully with everything going smoothly I'll be back to 100 per cent by the Australian Open. All love," wrote Nick announcing his season has ended.
With 2 months of action still left on the Tour, Nick, who plans to return at the 2022 Australian Open, might well be placed outside the Top-100.
Also Read: 'Historic': Paula Badosa wins the Indian Wells Open, defeats Victoria Azarenka in a hard-fought finale