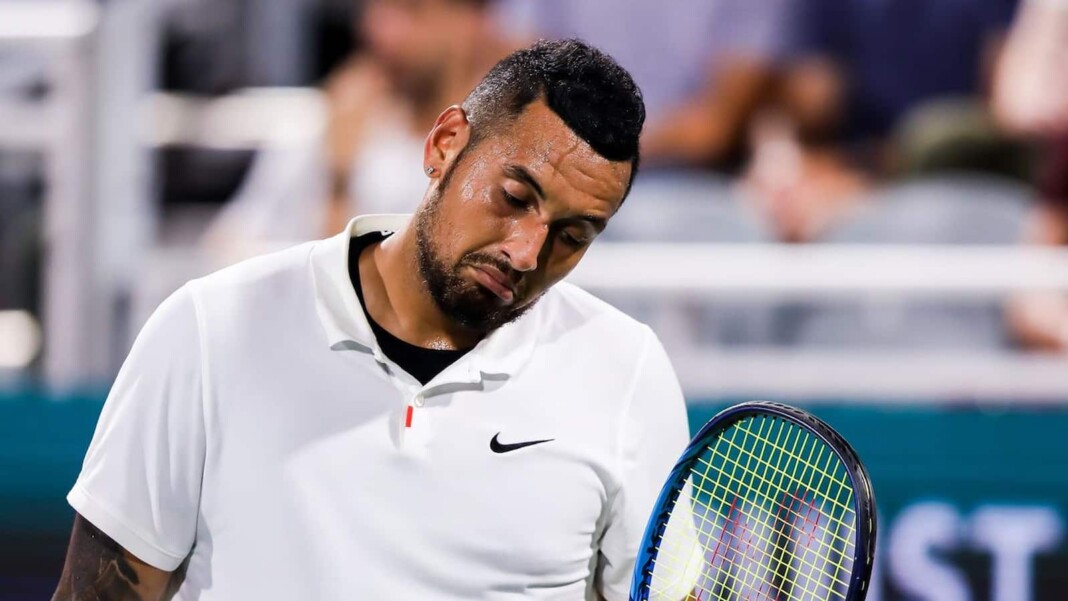 Nick Kyrgios is probably one of the most controversial tennis stars on tour. The Australian is known to spark controversies not just when he is playing, but also due to his off the court activities. Nick Kyrgios is known to have been dating Chiara Passari since the start of the year.
However, their relationship has been kind of a roller-coaster ride, as the pair have already split on two occasions. Adding more trouble to their relationship, Nick Kyrgios was seen indulging with another woman during the Australian Open 2021.
On her Instagram Story, Chiari Passari revealed details about the Australian tennis star cheating on her earlier this year. She revealed that she was certain that Kyrgios had cheated on her, however, she received brand new images and screenshots, which confirmed her suspicion.
Nick Kyrgios' girlfriend reveals details about the Australian star cheating on her
On her Instagram Story, Chiara Passari was very candid about her stance on the subject, and revealed the details. However, she mentioned the fact that Nick Kyrgios still denies such allegations, despite all proofs showing that he had indeed cheated on her girlfriend.
"I got the photo and message evidence today, and I was in fact right. He (Nick Kyrgios) still denies and excuses he comes up with are laughable," wrote Chiara.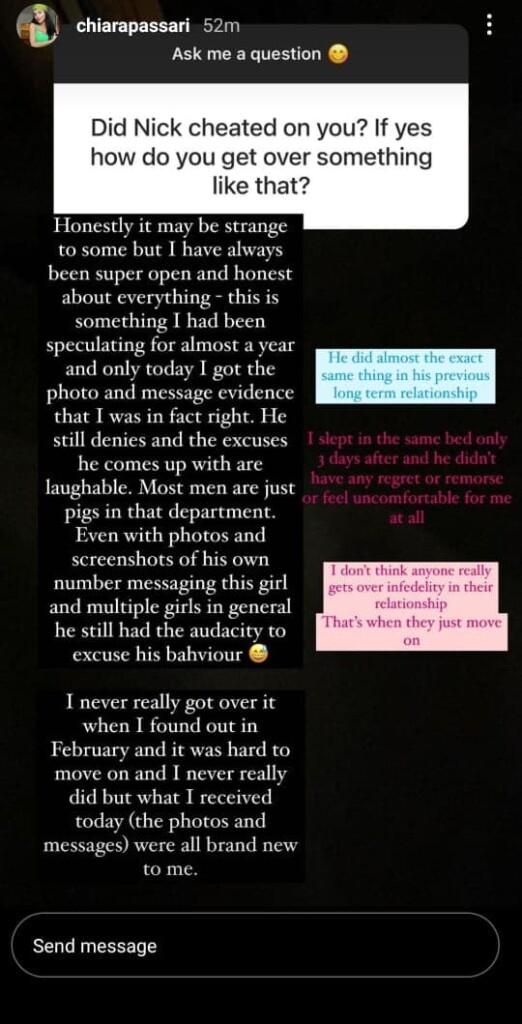 She added that Nick Kyrgios did the exact same thing in his previous long-term relationship, and that he does not have any regret or remorse whatsoever. "I slept in the same bed only three days later, and he didn't have the regret or remorse or feel uncomfortable for me at all," she added.
Moreover, Chiari Passari has hinted at breaking up with Nick Kyrgios for serious this time around, as she stated that one must not tolerate any sort of infidelity in their relationships.
Also Read: Emma Raducanu sends a message to fans as she confirms her participation at Transylvania Open