Australian tennis star Nick Kyrgios is often criticized publicly for his on and off court behavior. He is one of the most entertaining players to watch on court but has always said that tennis is not his number 1 priority. He is considered 'disrespectful' towards the game and fellow players and indulges in conflicts with media time and again.
But this time, tennis' bad boy looks to be in serious trouble. His girlfriend Chiara Passari has shared many incidents regarding Nick on her Instagram and has subtly mentioned that Nick even physically abused her.
Chiara was travelling with Nick since Wimbledon and now is quarantining with him in Adelaide before they leave for their respective houses. She did a QnA on her Instagram where she revealed the dark side of Nick's behavior.
When a user asked her if Nick ever physically abused her, he neither agreed nor disagreed but mentioned that his aggression is even worse in real life than on the tennis court. "He is almost the exact same in real life to how he is on court probably worse tbh," Chiara wrote.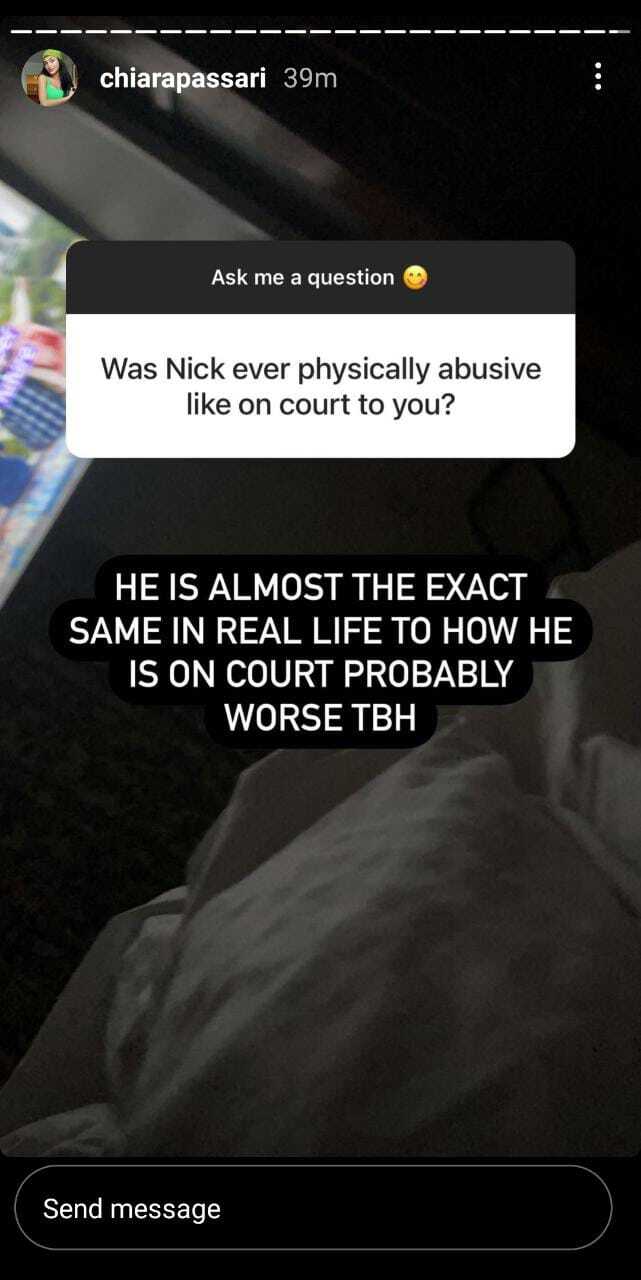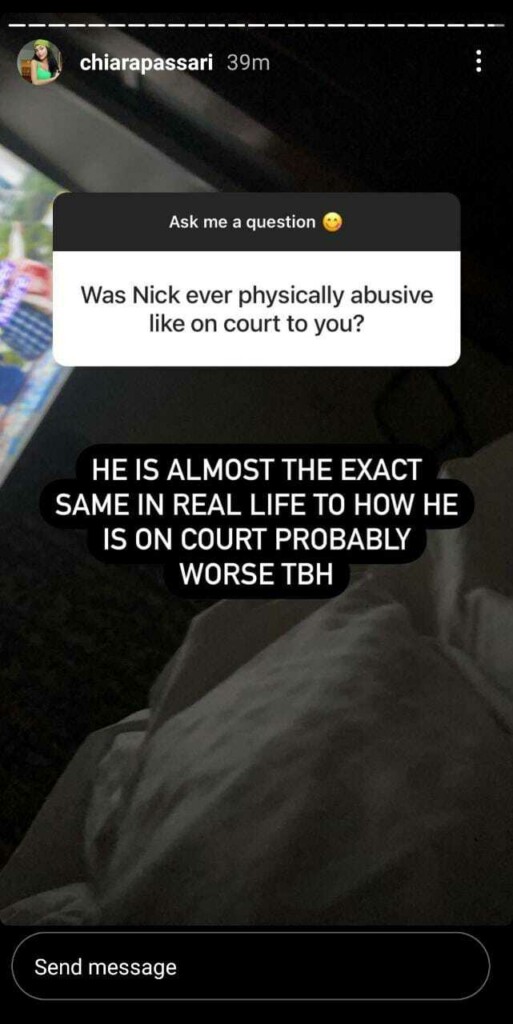 She also mentioned that she'd quit her job for him but he kept calling her a jobless loser. "Yeah I did quit my job and move out of my apartment to travel with him and he constantly put me down calling me a 'bum, lazy and a jobless loser' because I wasn't able to get a job straight away while travelling. Seemed pretty unfair," Chiara wrote.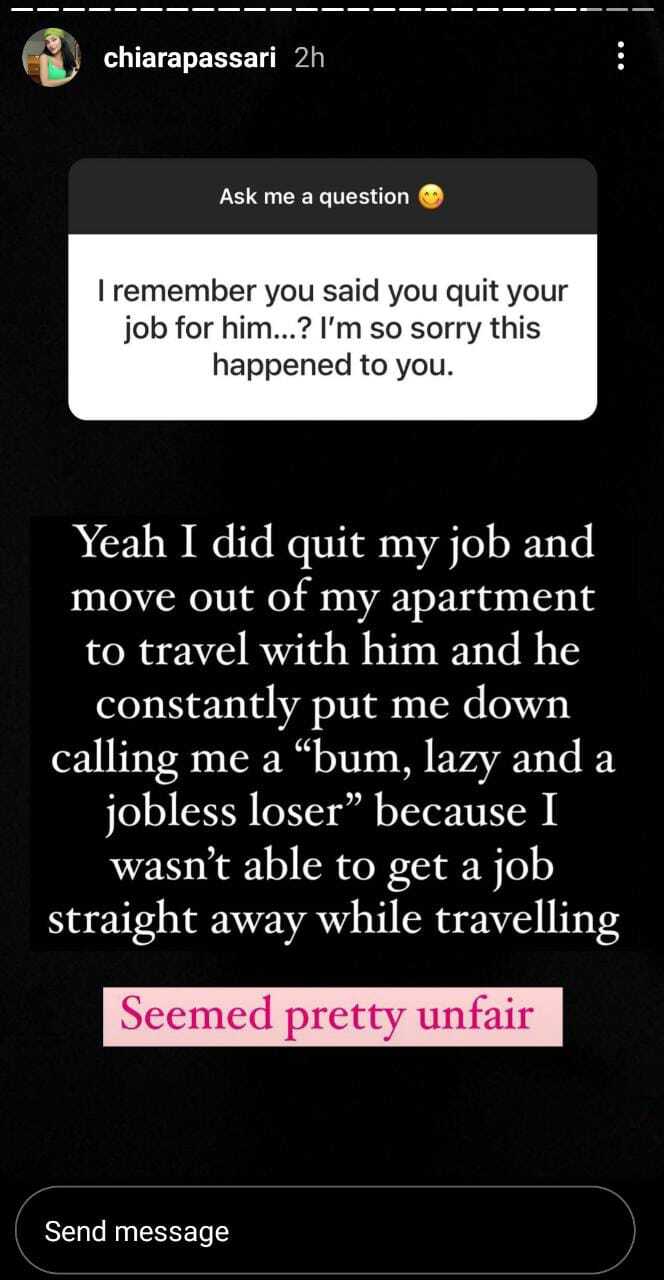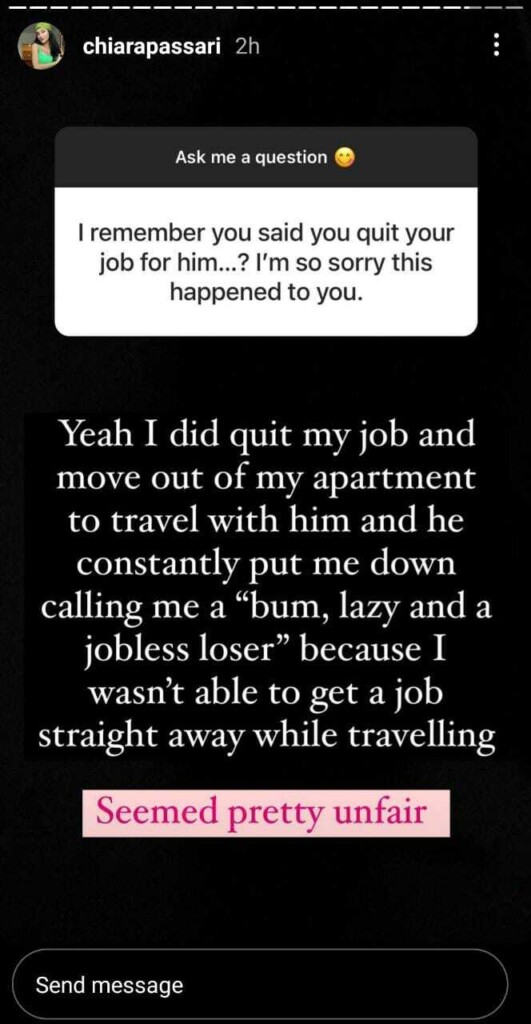 She went on to say that she had intuitions about Nick's evil side but she was lied to and massively manipulated.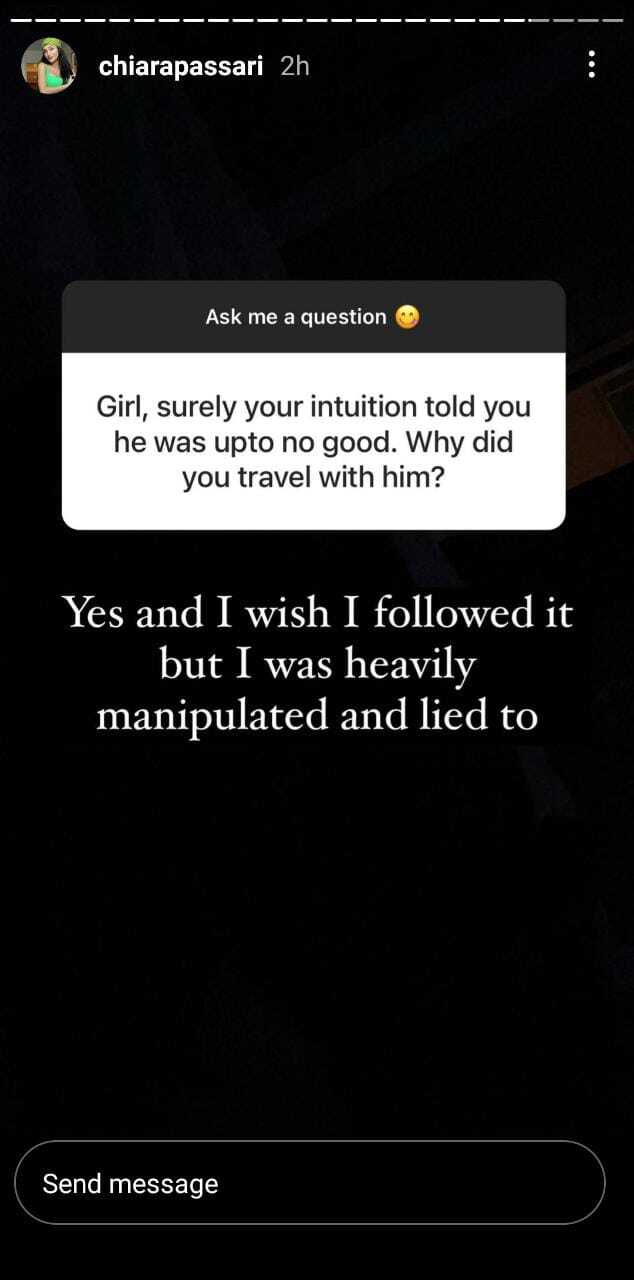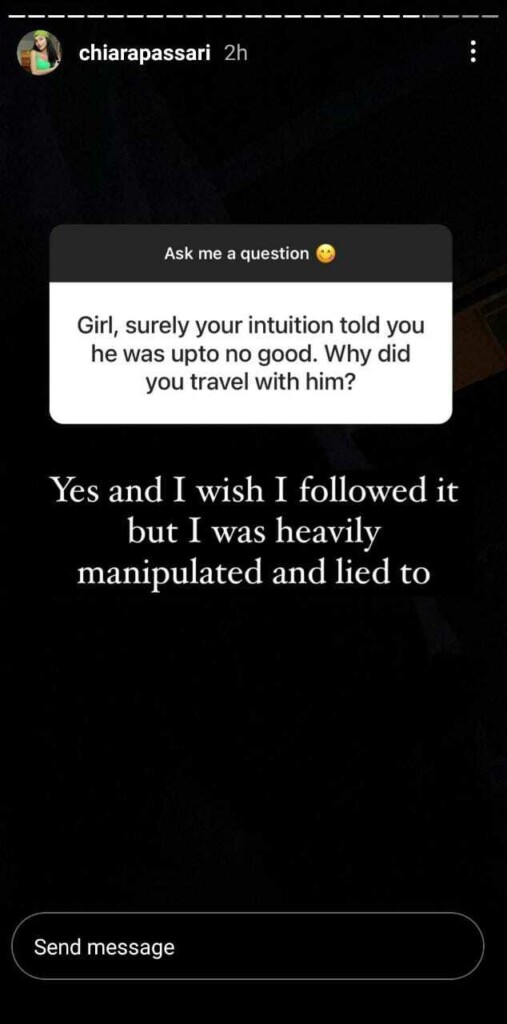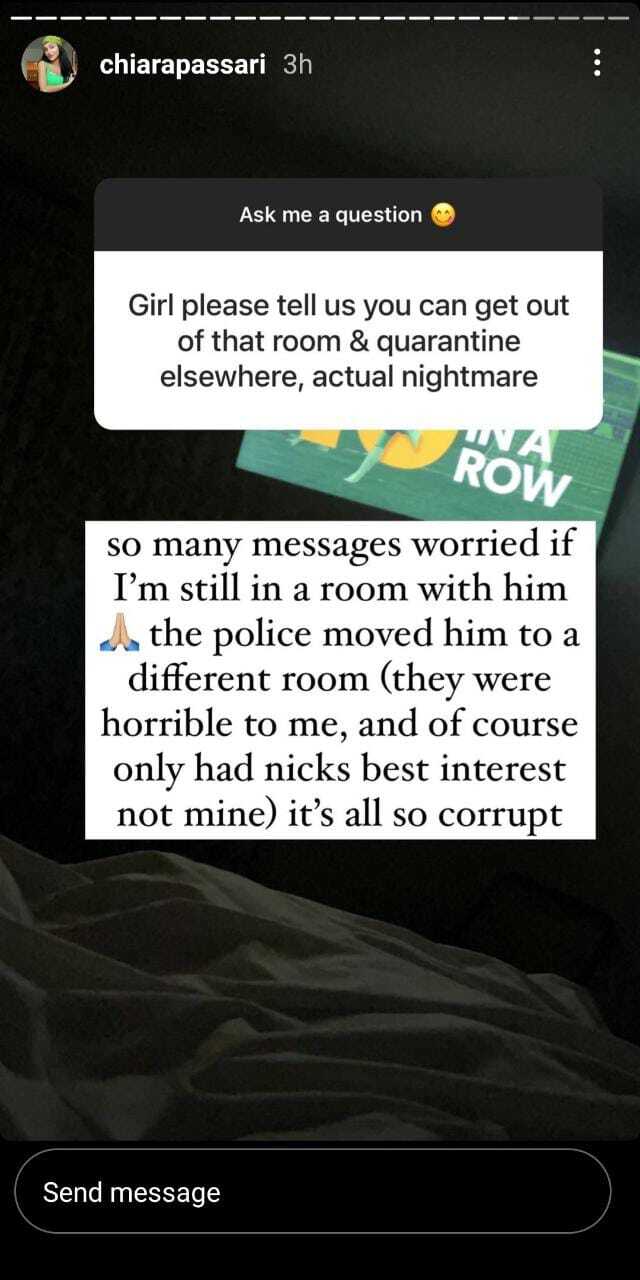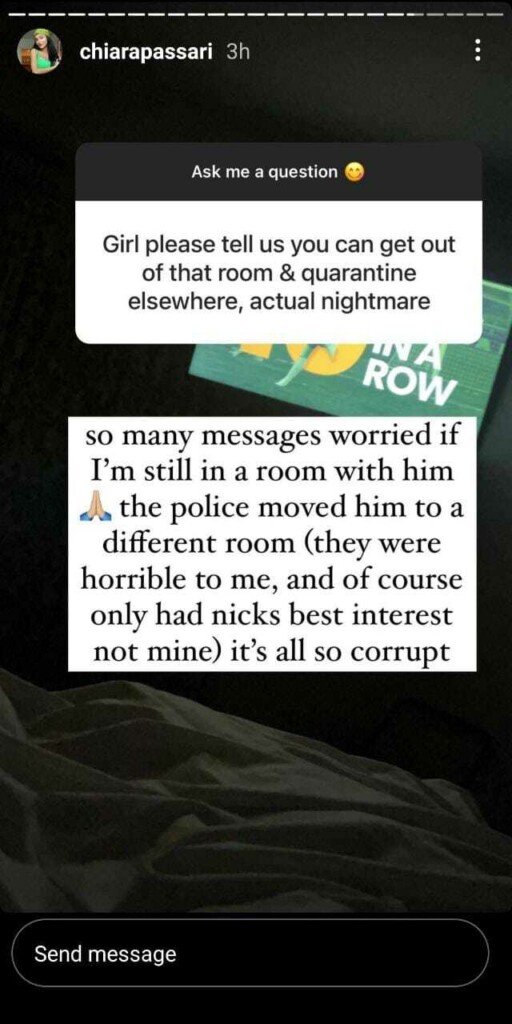 Adding further, Chiara revealed that Nick cheated on her during the Australian Open earlier this year and she came to know about it only after Valentine's day. "After Valentine's day, Nick posted a photo of us and that's when I found out about him hooking up with a different girl at the club. He begged me to come to Melbourne after he knew he was getting with multiple girls-must've felt real guilt or something."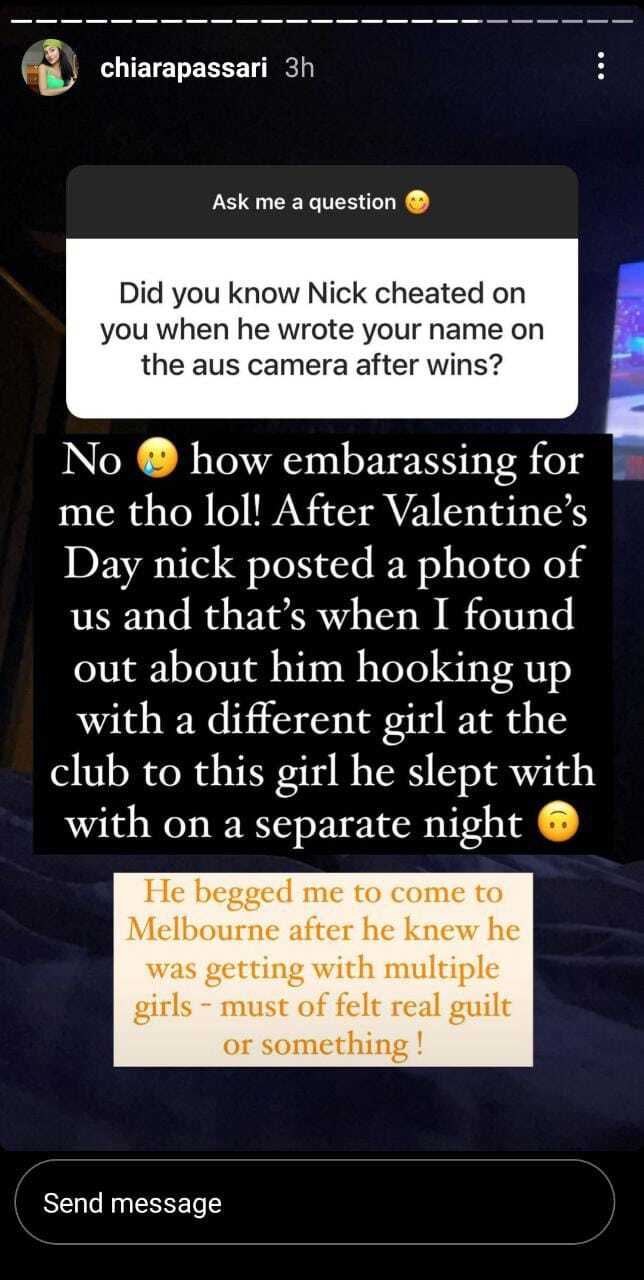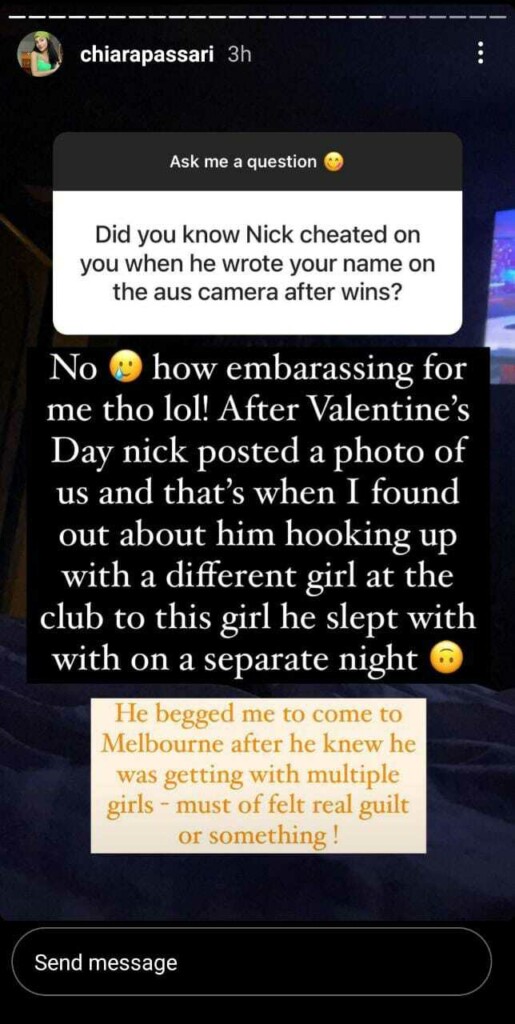 Shockingly, Chiara said that Nick isn't apologetic at all and is denying everything despite all the proofs. "Not apologetic at all and is still denting everything. He's actually made it out as if I'm the one who's in the wrong and is basically laughing about this whole situation. He really has made himself believe he hasn't done anything even with all the proof. It's kind of scary," Chiara added.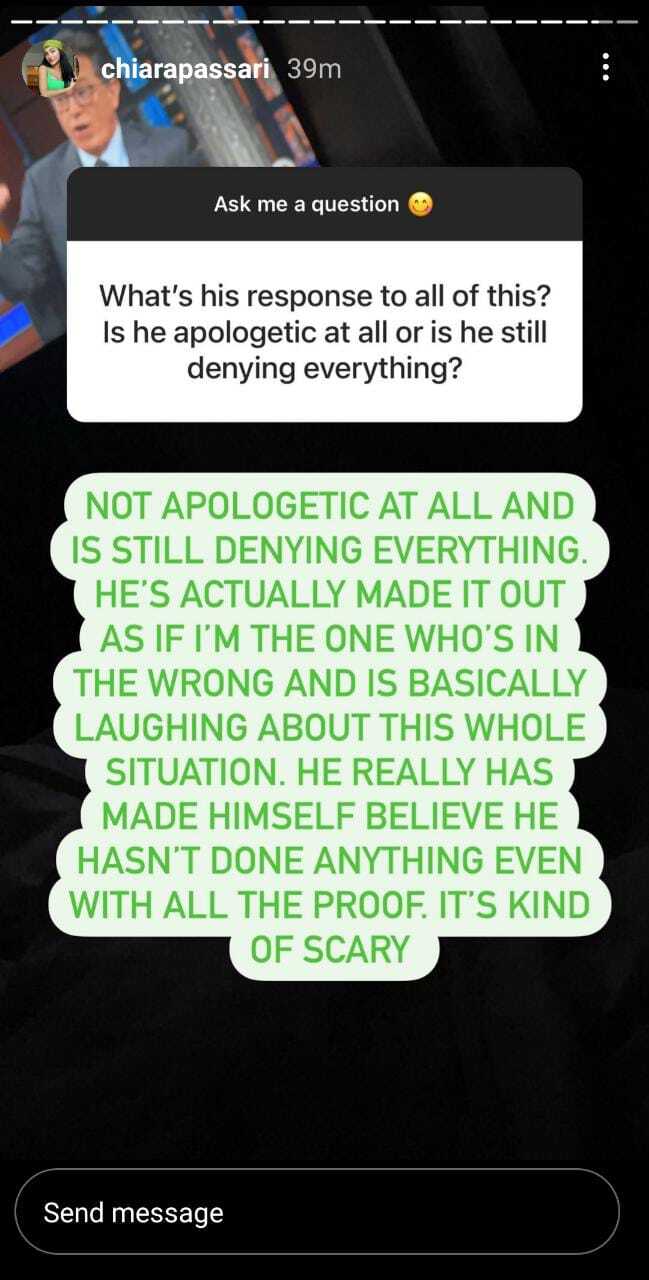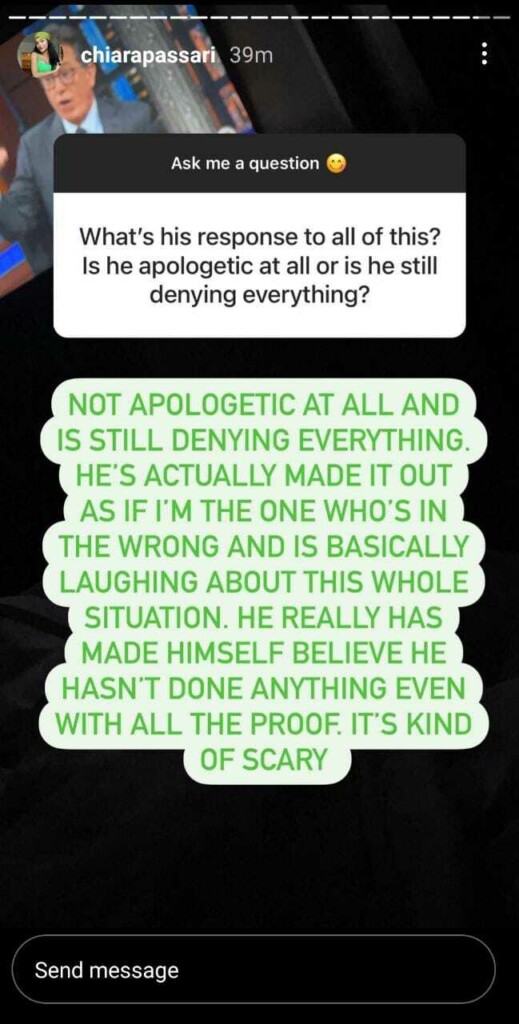 She then posted a few screenshots of her chats with Nick where he's ranting, laughing and abusing Chiara.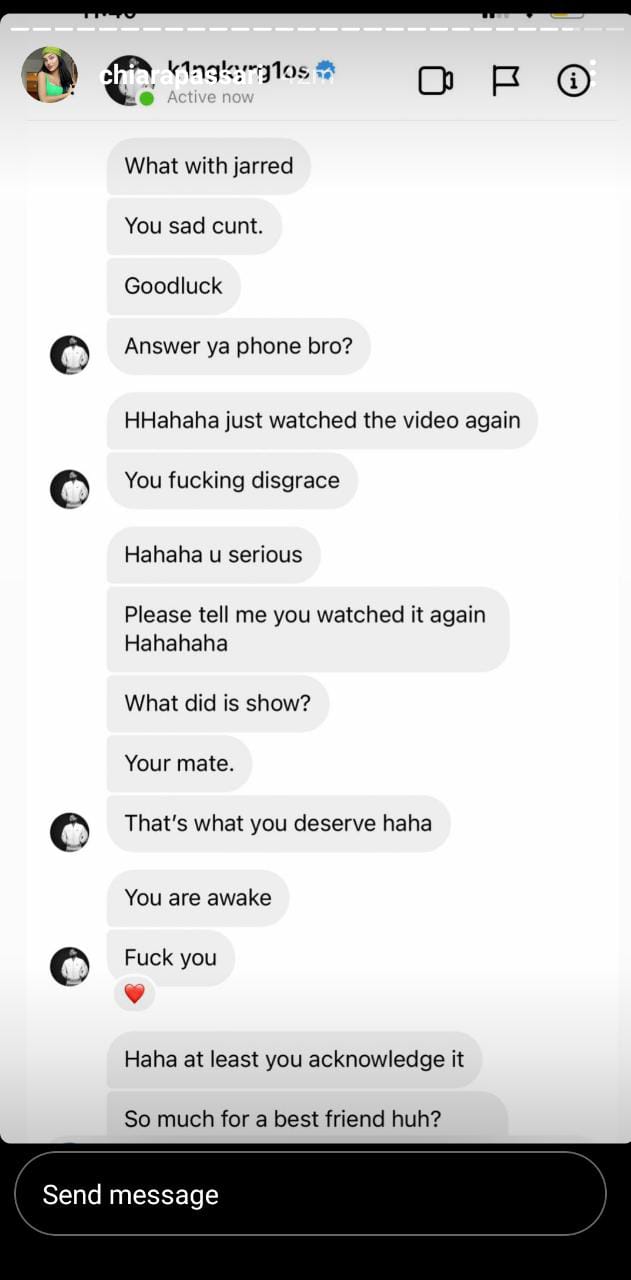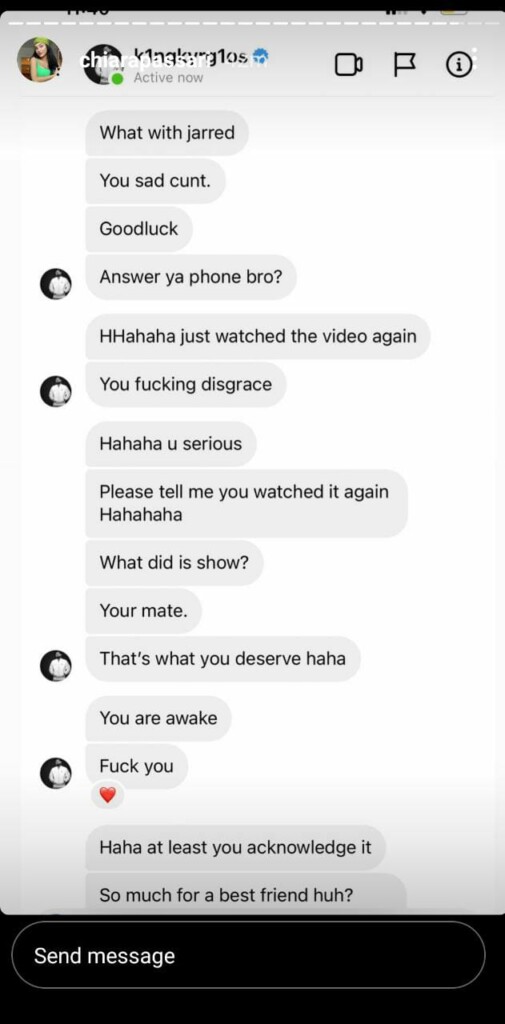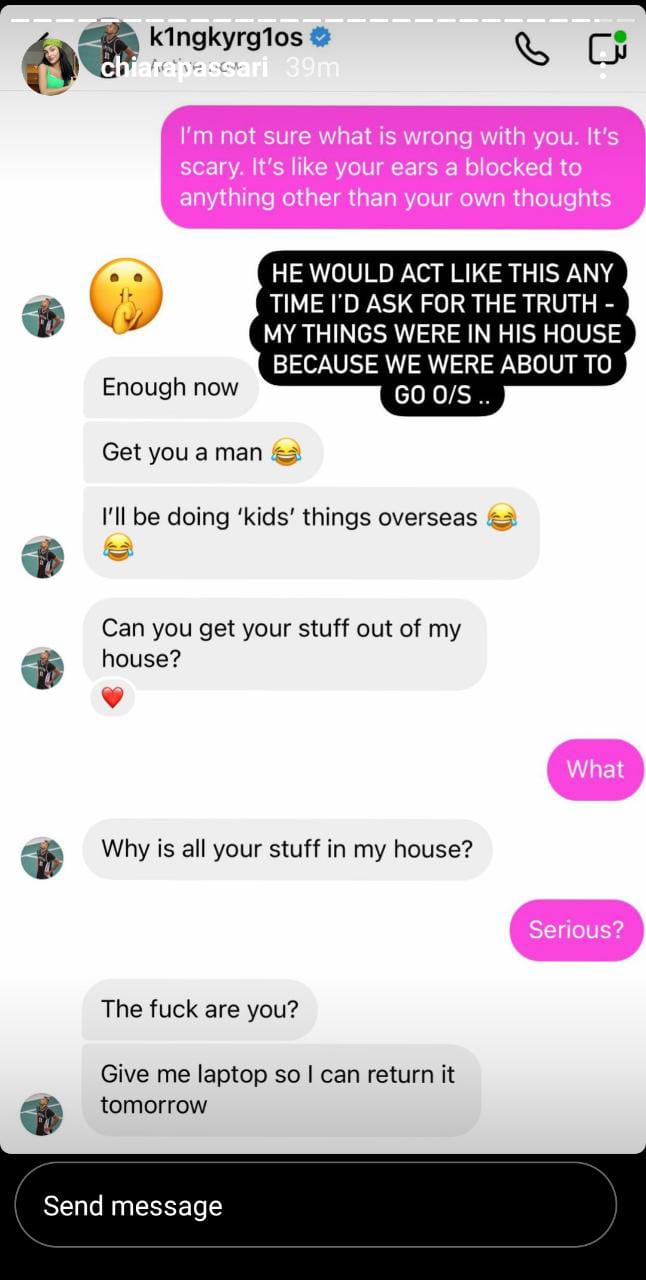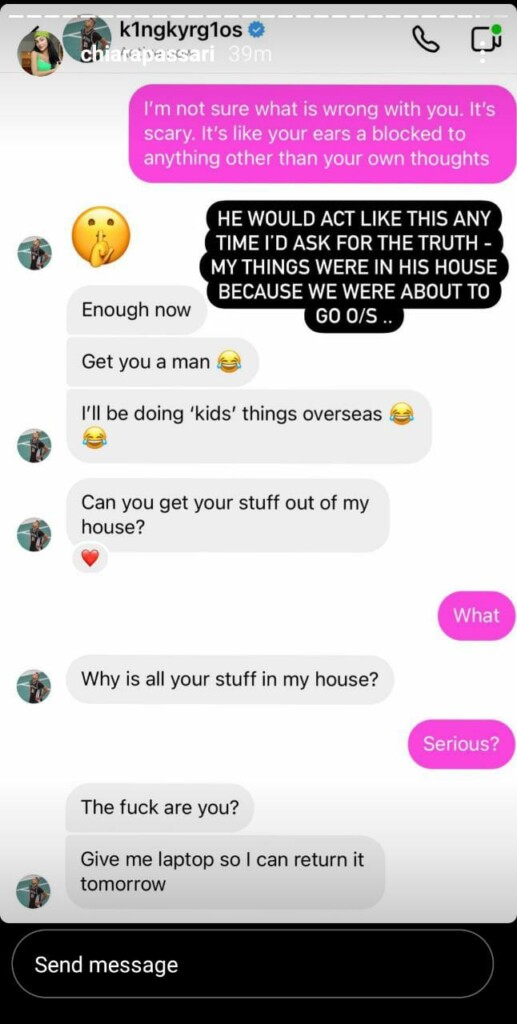 When Chiara mentioned to him that his boasting about going to a strip club 3 days after his girlfriend left him is scary, he made things worse by asking her not to hang herself. "Haha here we go, 2 years ago. Don't neck yourself tonight x" he wrote.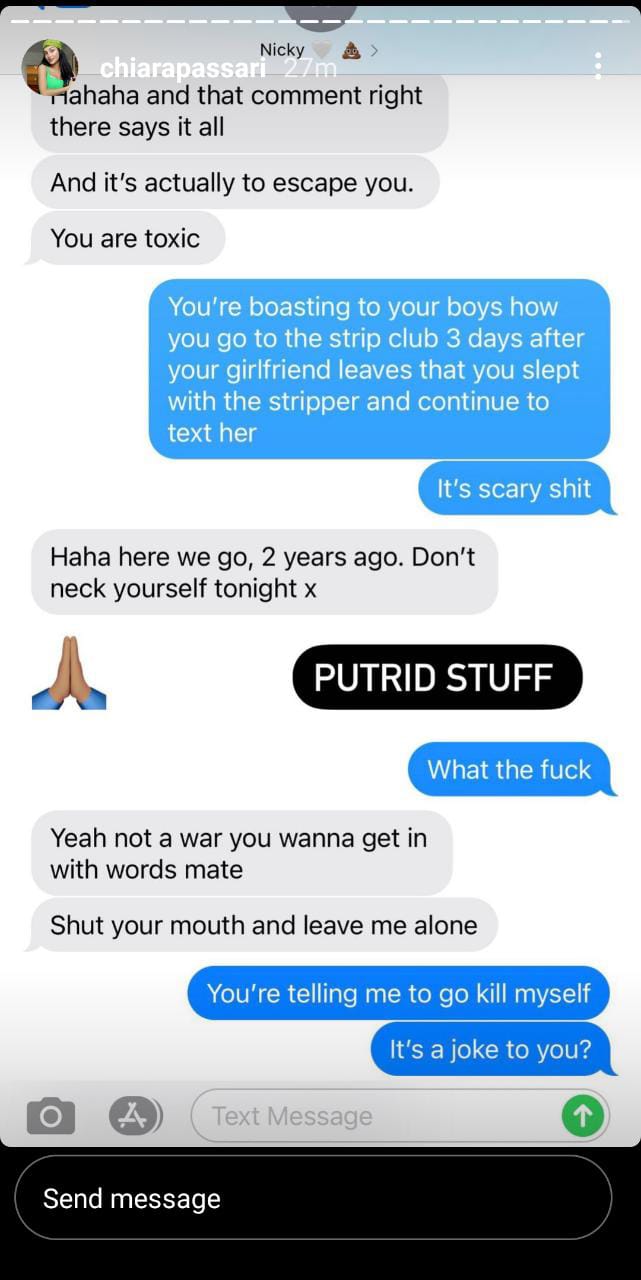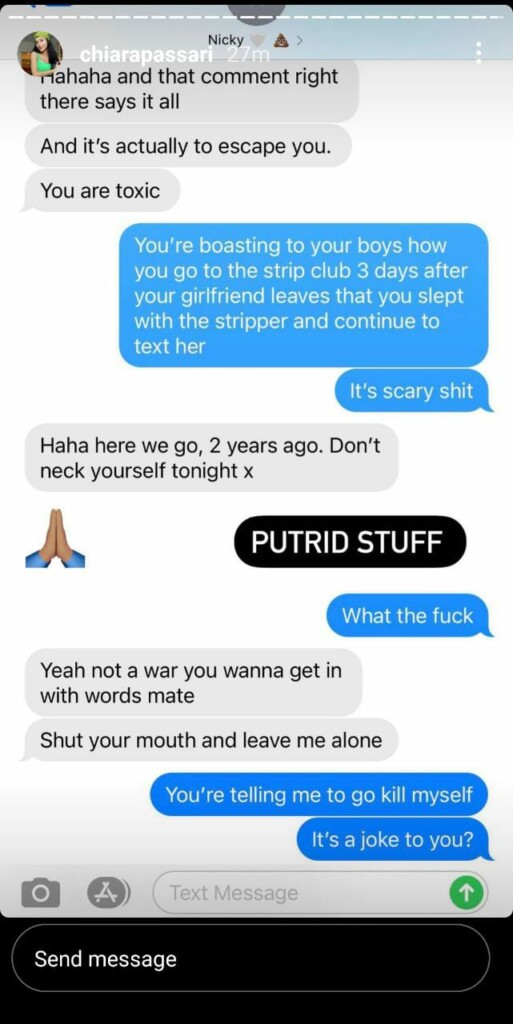 Also read: WATCH: Iga Swiatek and Hubert Hurkacz talk about discipline, success and more