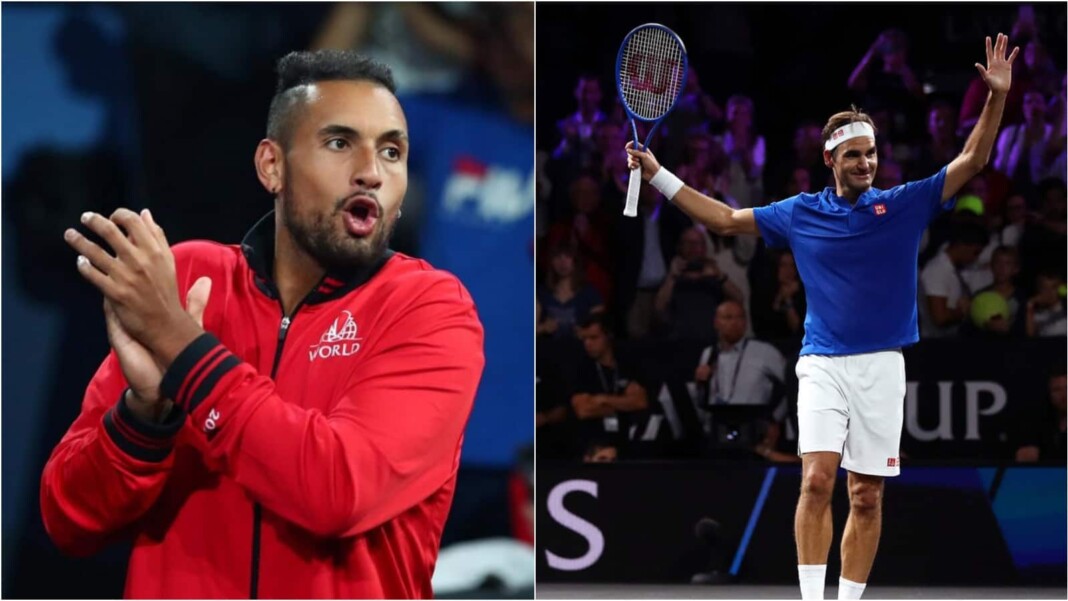 World No. 95 Nick Kyrgios is currently treating his injury that forced him to end his season in September having played only 15 matches throughout the season. Kyrgios had a poor record of 7-8 this season failing to go past the 3rd round in any tournament this season.
Nick last played at the 2021 Laver Cup in Boston representing Team World, making his 4th straight appearance at the competition that has become quite popular among tennis fans for bringing some of the top-ranked players for a 3-day tournament with changing venues every year.
Post his stint at the Laver Cup, Kyrgios finally announced his season had to come to an end hoping to make a comeback at the 2022 Australian Open. Kyrgios recently took to his Instagram handle for an 'Ask me anything' interaction where he chose to reply to selected questions sent to him by his followers.
On being asked about Roger Federer, Nick called the 20-time Grand Slam champion the GOAT and justified his answer.
"The goat, I was very intimidated the first time I saw him and after that, he always continued to have the aura that no other player has. He is a great and friendly guy with a great sense of humour," wrote Nick answering a fan question. He also called Andy Murray and Kei Nishikori as one of the most difficult opponents to deal with.
'Basketball, Call of Duty, Pokemon' things Nick Kyrgios likes apart from tennis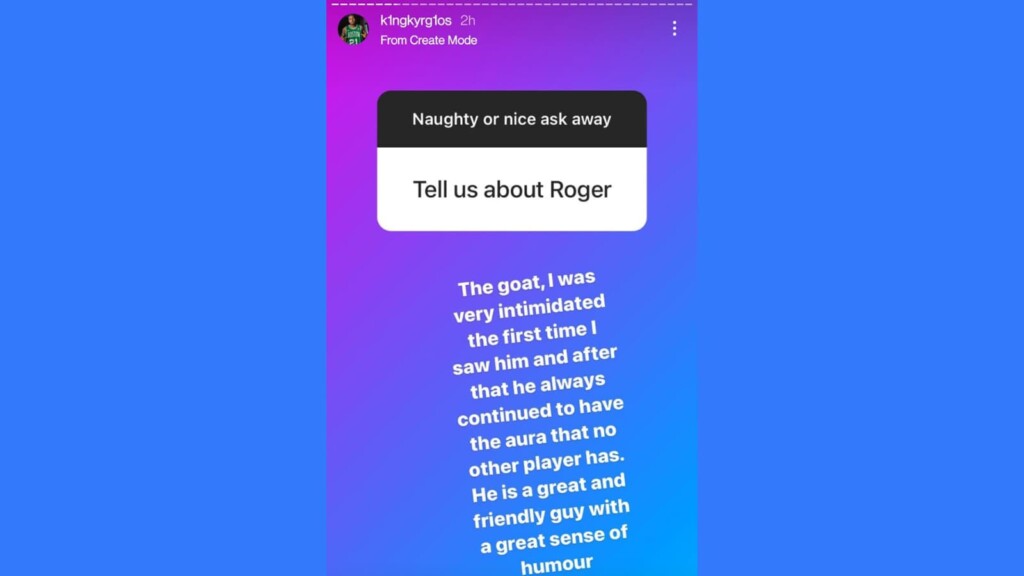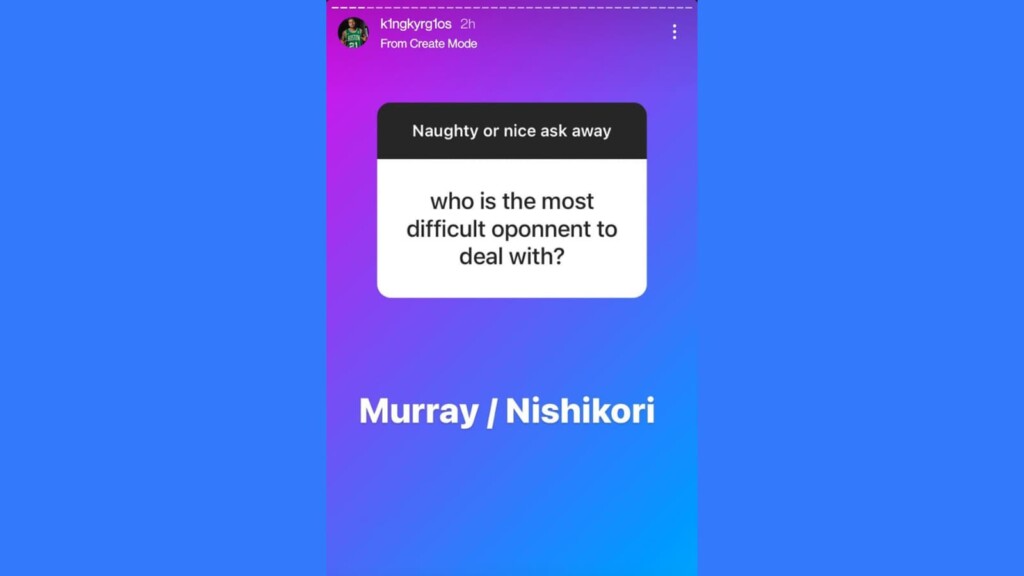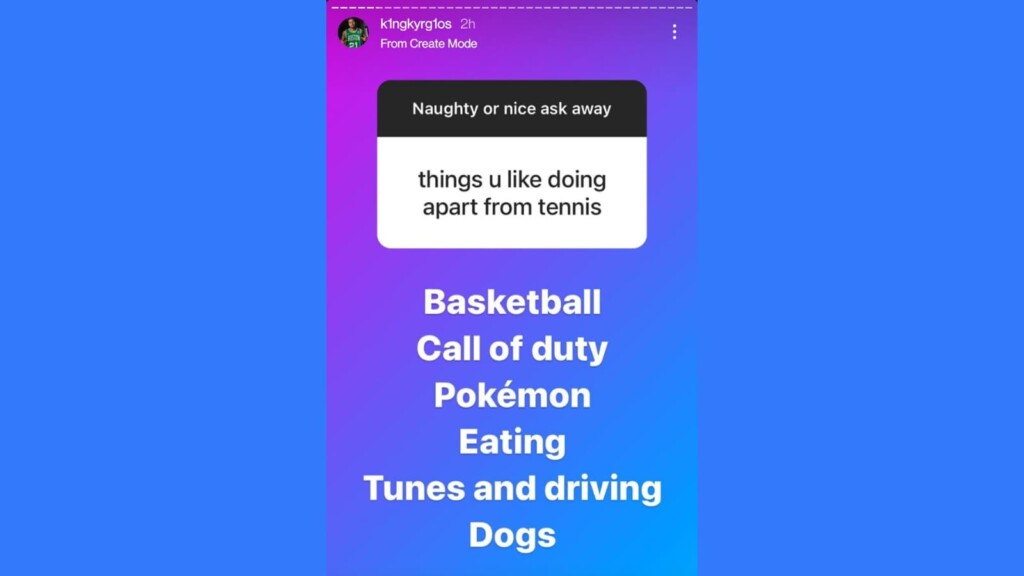 On asked about the things he liked to do apart from tennis, the World No. 95 had quite a varied list. 'Basketball, Call of Duty, Pokemon, Eating, Tunes and Drives, Dogs,' was the answer by Kyrgios. Nick has often spoken about losing interest in tennis and seeing a long list of things was not even a surprise for tennis fans.
Nick has found himself in yet another controversy with his girlfriend Chiara Passari accusing him of cheating on her and leaked their chats and his compromising photo with another woman on her social media handle and the couple's fight escalated quickly which forced the hotel authorities to get the police where the couple was quarantined in Adelaide and then were put in different rooms.
Also Read: Nick Kyrgios flies to Canberra without girlfriend Chiara Passari amidst their big fight that was intervened by the police