Australian tennis superstar, Nick Kyrgios was forced to retire in his third round match against Felix Auger Aliassime due to an abdominal injury. Kyrgios developed pain in his abdomen in the second set after which he took a medical timeout. But that was of no help as Kyrgios wasn't even able to serve properly. He eventually retired after losing the second set, with the final scoreline levelled at 6-2,1-6,0-0.
Kyrgios was looking fit and ready to go since the beginning. He looked in a good mood, which reflected in his game early on. He dominated his serve and managed to break Auger Aliassime's serve twice to win the opening set comfortably 6-2. Till that point, the Aussie was fit and was looking very good for a Round of 16 seat.
Kyrgios had an excellent start to the second set but everything went downhill after his injury kicked in. He was struggling with his serve and took a medical timeout. But Kyrgios knew that he wouldn't be able to finish the match and told so to the trainer: "It's getting worse, I'm just finishing this set".
"I can't serve," Kyrgios told his trainer. "I'm literally just turning my arm over. I can't serve more than 120 [mph]. It's getting worse. I don't want to tear it and not be able to play for 12 years."
The Canadian went on to break Kyrgios' serve twice and won the second set 6-1. Kyrgios retired right after the set ended. "I can't anymore. It's getting worse and worse. I can't do it. I'm trying, but I can't serve anymore. I can't do it."
"Sorry brother," Kyrgios says to Auger Aliassime over the net.
'I'm sorry that I couldn't give you more today but you'll see a lot of him in the future': Nick Kyrgios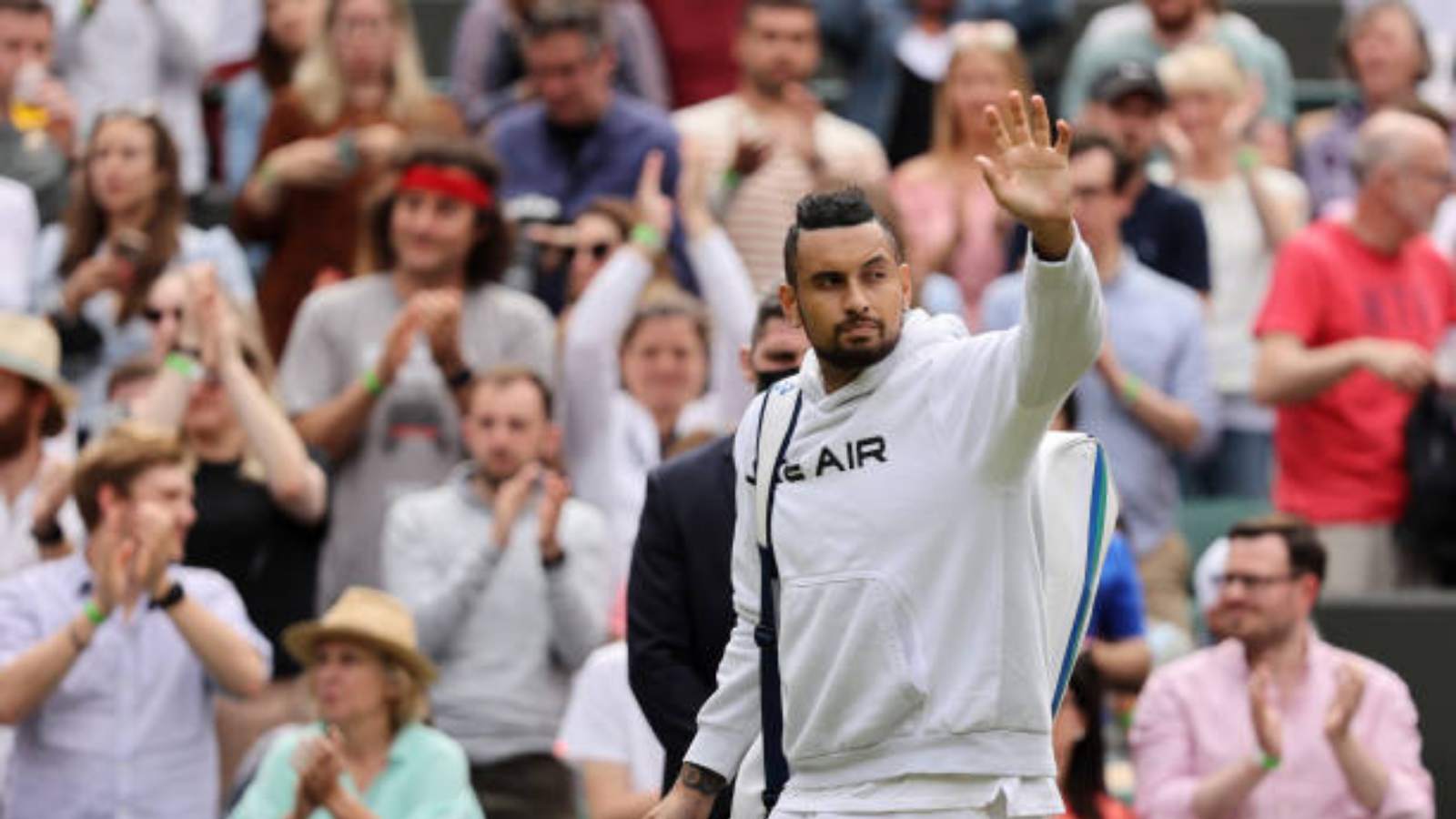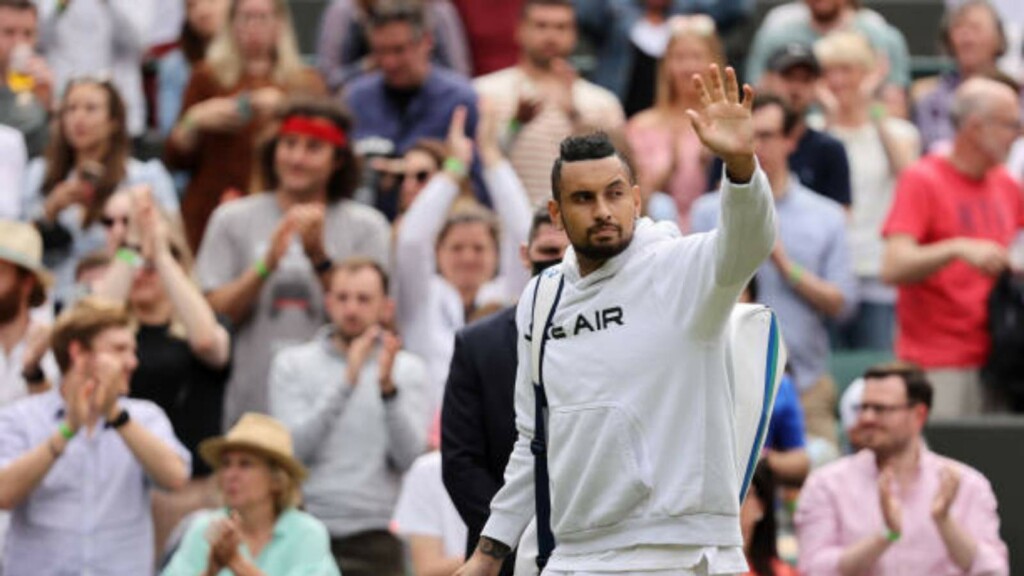 After the match, Kyrgios expressed his frustration and then talked about his experiences throughout the week. "I haven't played this level of tournament in a long time," Kyrgios said. "Playing against someone as good as Felix, I need my serve to be firing on all cylinders, but I did something to my ab in the first set."
"I did all I could to prepare to get here. I beat a heck of a player first round and I played a great second round."
The Aussie apologized the crowd for bowing out in such a way but ensured that he will be back. "I tried to play as long as I could and I'm sorry that I couldn't give you more today but you'll see a lot of him in the future. And he's better looking too, so it's all good."
Just before the match, Kyrgios forgot his tennis shoes in the locker room after which the players waited for a couple of minutes on court for his shoes to arrive.
"The one day I thought I was being a professional," Kyrgios joked, pointing out that he had all his rackets and clothes with him. "Walking out here so confidently and then, bang. Left the shoes in the locker room."
Also read: Wimbledon 2021: Coco Gauff continues her dream run, enters the second week for the second time