French veteran and currently the tournament director of the WTA-125 Open Angers Arena Loire, Nicolas Mahut made a heartfelt gesture after the tournament began on 6th December. Amidst the ongoing efforts to ensure the safety of former doubles Grand Slam champion Peng Shuai, Mahut through the tournament's official Twitter handle made a special video request.
Ever since Peng came forward on November 2 accusing the Chinese Communist Party's vice premier Zhang Gaoli of having sexually abused the player and forced her into a sexual relationship, the player went missing and returned suspiciously claiming that she is safe and the accusations were false. Ever since her mysterious reappearance, the player's safety remains a big question for WTA.
Peng's safety has caused a massive uproar globally with China coming under massive pressure forcing them to release the player and ensure that the player is safe and sound. Given China's no response, WTA eventually decided to suspend all tennis tournaments in China and Hong Kong until the safety of the player is assured.
Mahut in his video message said, "I am tournament director in WTA 125 Open P2i Angerrs Arena Loire. Everything is going well for this first edition but one particular player is missing, Peng Shuai. You are not on the court this week so I would like to invite you to deliver the trophy to our winner on Sunday in my city. Peng Shuai we are waiting for you," with the video ending with the hashtag #WaitingforPengShuai.
French government decides against diplomatic boycott of the Beijing Winter Olympics amidst the Peng Shuai case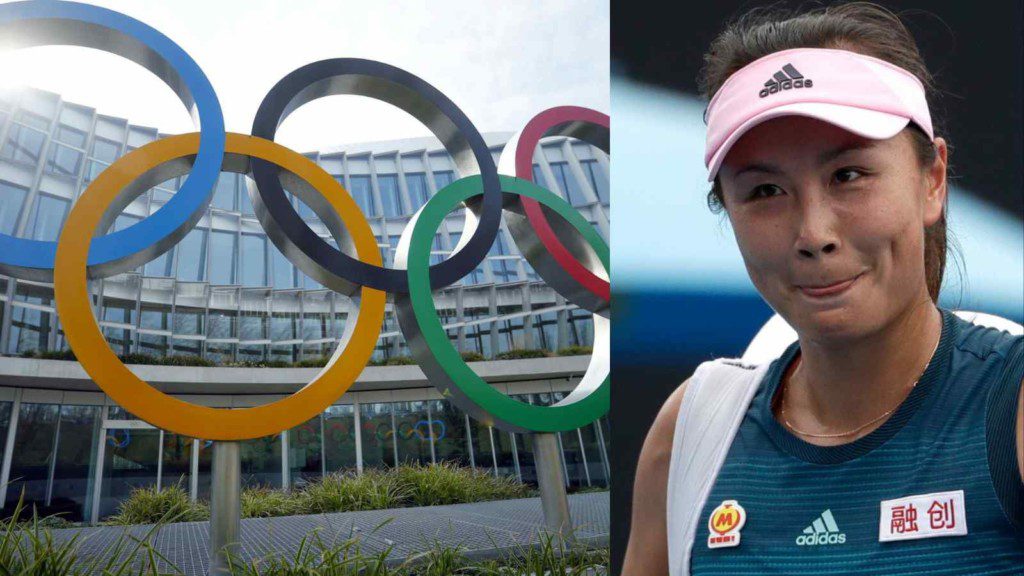 Ever since China has refused to let Peng Shuai's safety be known, other cases and incidents of abuse of human rights at the site of the upcoming 2022 Beijing Winter Olympics and Paralympics have come forward which has led to a massive political attack on the country.
Amidst the growing movement, Australia, USA, UK and Canada have decided to boycott the Games diplomatically, allowing their athletes to participate but no official or dignitary from the countries will be attending the event by travelling to China.
French Education Minister Jean-Michel Blanquer came forward and said, "As for the diplomatic boycott, France will not do it. Sports is a world in itself, which must be protected from political interference, otherwise, we can end up killing the competition." While he condemned the human rights issues in China but has confirmed that French Sports Minister Roxana Maracineanu will travel to Beijing. This action might be taken considering Paris will host the 2024 Summer Olympics.
Also Read: WATCH: What does Serena Williams consider as the 'biggest challenge' she ever faced?